December 9, 2022 - 4:47am
The best laid plans of mice and men...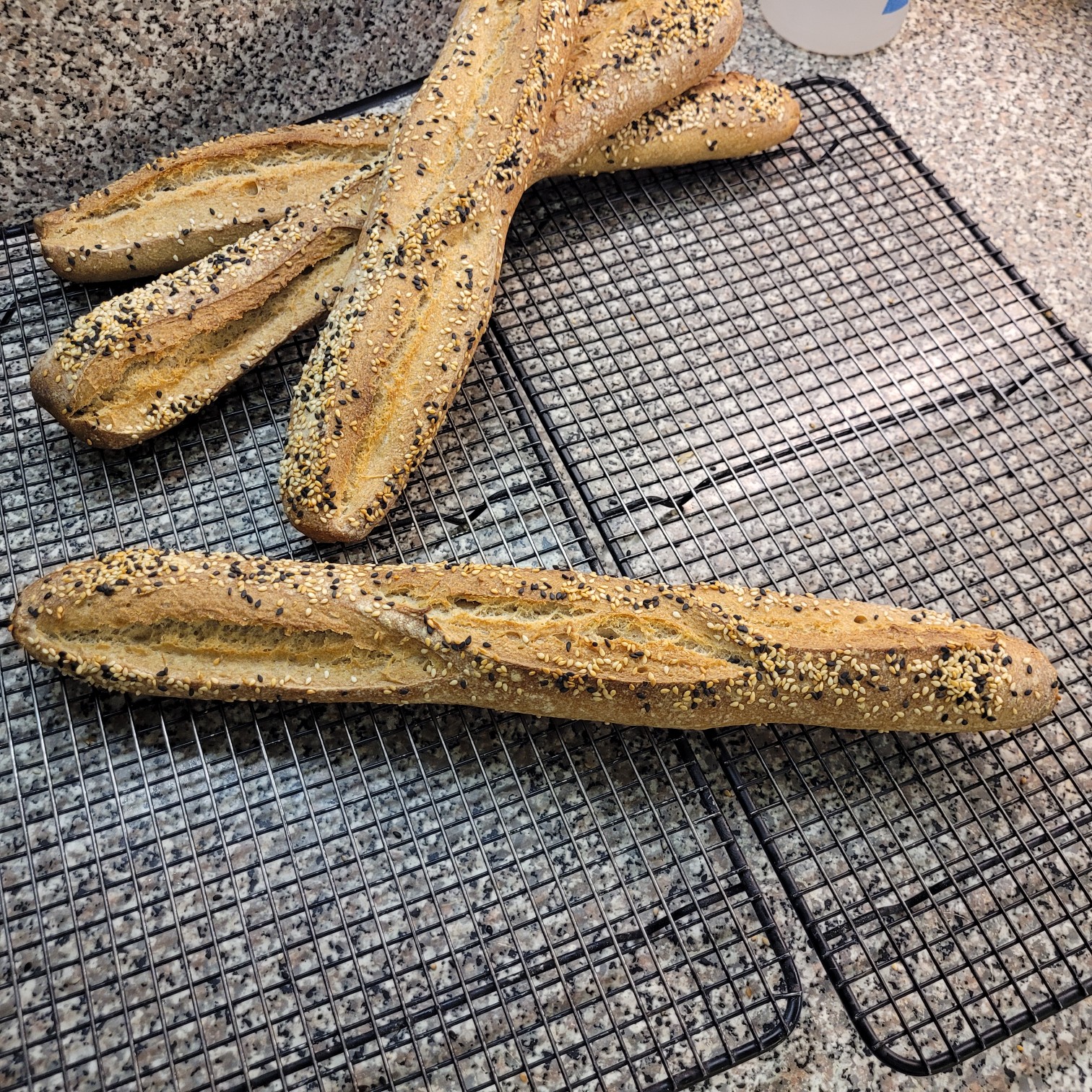 That being said, the end game scoring plan is as follows. 
baguettes at approx. 16"
Score lines - Three at 6"
Overlap - Score lines two and three overlap by 2" (approx. 1/3)
I don't see a whole lot of expansion. but, they are looking sweet. The first photo is right after shaping, the second photo is after 10 hrs. in the cooler.
I screwed the pooch.
Overthinking, I, first of all, changed too many variables at once. That notwithstanding, I figured out the no-spring problem, (oven or otherwise.) Second, to that, I was too aggressive with the scoring. I changed the protein profile of the bread by substituting 50% pastry flour with only moderately high protein Gold metal flour. Live and learn! Now I have to redo this bake again before moving on.