December 1, 2022 - 4:12pm
Thoughts on my gummy, dense tragedy
Hey, all!
I've been baking sourdough for a couple of years now and have posted some great successes here, but now I've picked up a new book/recipe method and I'm producing some of the worst loaves of my life! I'd love some insights from the pros on what's going wrong here. I'll share my suspicions as well.
I'm using the recipe for Pain de Campagne from Thomas Teffri-Chambelland's Sourdough Baking: A Treatise. I'm including a photo of that recipe here. I'm using KA Whole Wheat flour with the exact 120% hydration rye leaven Teffri-Chambelland is using, and even have the pH dialed in to 3.8.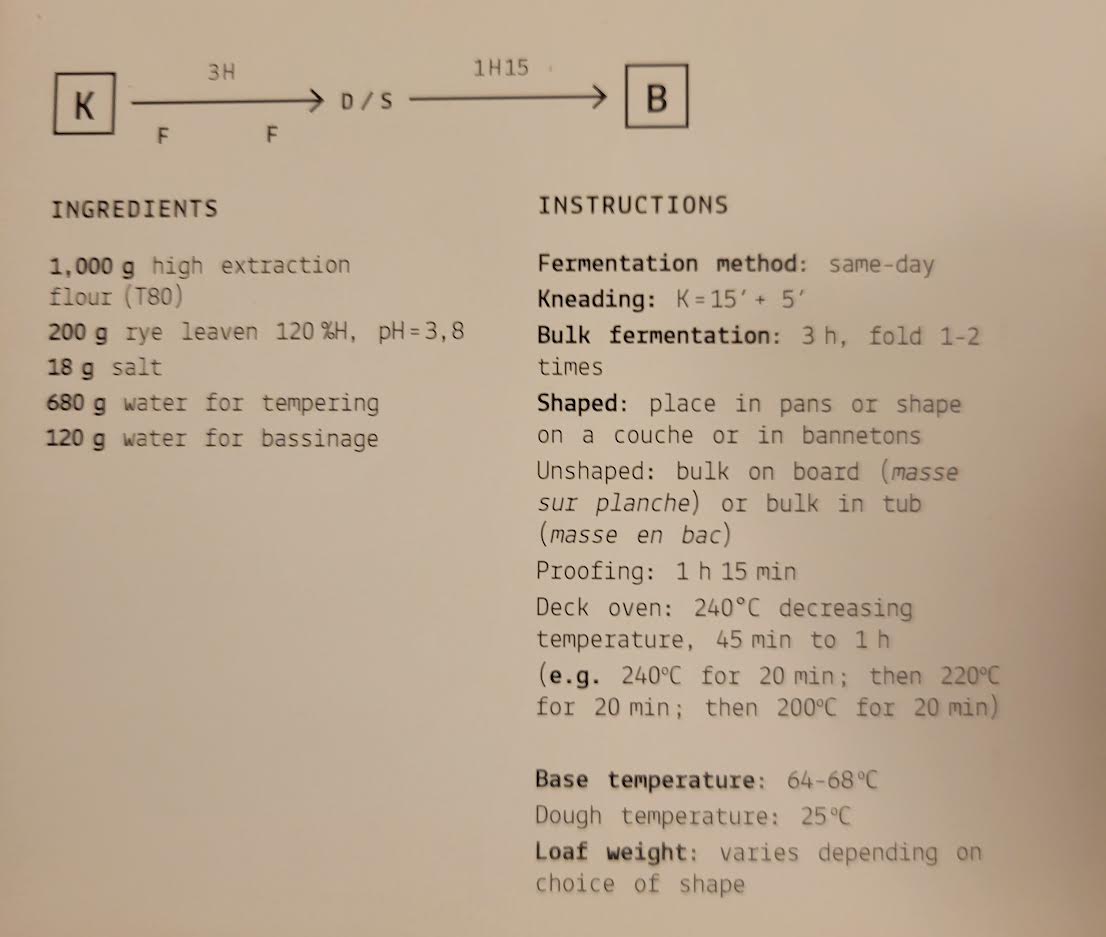 15 minutes of slap and fold hand kneading, then bassinage and five more minutes of kneading. I've been trying to do more with high hydration doughs, and this one didn't feel unreasonably wet when I finished the kneading. The dough felt like it was developing as expected during the bulk. Divided into two equally sized loaves around 850g each, but I noticed very little rise during the proof. I could tell from handling the loaves as they went into the baskets that they felt denser than I'm used to, and likely didn't have a lot of air pockets in there.
I used a Creuset 5 quart Dutch oven (preheated for one hour at 475) with some steam inside for the first 20, then removing the lid and continuing as specified. Because I am using a home oven and not a deck, I moved the heat up to 475 but continued to notch down the heat as suggested.
The loaf came out dense as a brick, rubbery on the tooth, and shot through with canals, and spongy despite the hour in the oven. In the past I've noticed this when not giving the bread enough time to proof, but I've honestly never had a loaf go this wrong on me before. Gruesome photos included below.