November 27, 2022 - 3:12pm
100% Wholegrain Emmer with Yeast Water Biga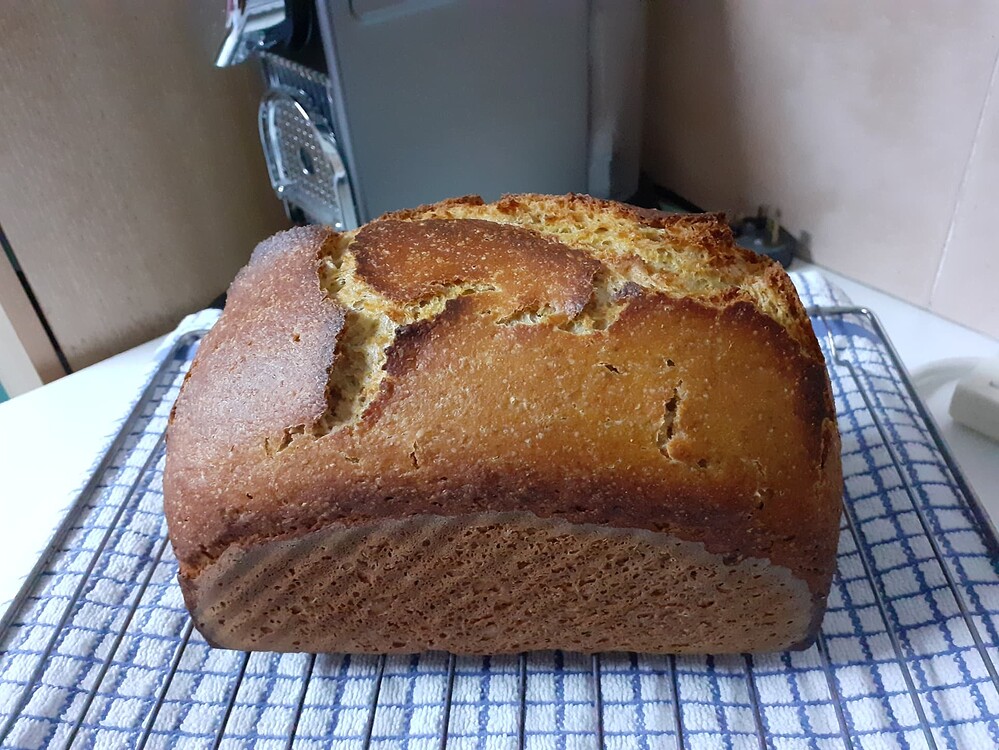 Biga:
450g wholegrain emmer flour
230g water
40g refreshed active raisin yeast water
Mix roughly. Do not form a dough. Should resemble wet sand. Place bowl in plastic bag and leave to ferment for 10-12 hours. Since it's low hydration (60%) for 100% wholegrain it won't expand much. To tell it's ready the bag will be wet from condensation and it'll have a lovely aroma.
Just After Mixing
Final Dough:
All of Biga
150g wholegrain emmer flour
11g salt
Enough water to make a nice dough
Form the dough and knead for 10 minutes.
Keep at room temperature for 1.5 - 2 hours giving it a fold after one hour.
Refrigerate for 6-7 hours by which time it'll be well risen.
De-gas completely, form into a log and place in loaf pan.
Final proof till ready. About 1.5 - 2 hours.
Bake.
 Now cooling but judging from the bake i'm positive it'll be good. The lovely sweet aroma permeated the whole house.