November 22, 2022 - 2:35pm
Any thoughts about the crumb?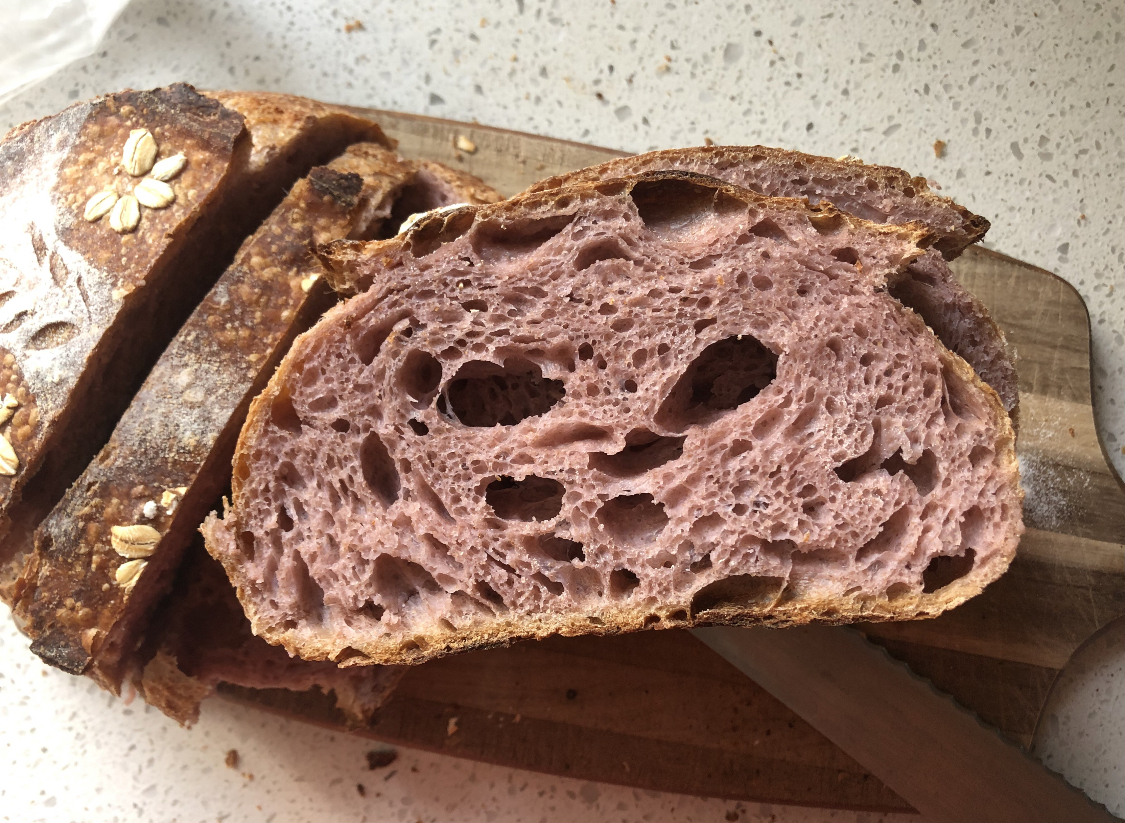 I always strive for a lacy crumb with evenly distributed small, medium and large holes. But for many times, I failed to do so. It's very frustrating especially for a sourdough baker who is not a beginner. Can anyone kindly troubleshoot this crumb? Is it fermentation or gluten structure building or scoring (I didn't do traditional single slash scoring this time)?
some info about this loaf: 
80% bread flour, 20% whole wheat flour, 75% water, 20% levain, 3% purple sweet potato powder, 2% salt
bulk fermentation 10hr (7hr at room temperature 60.8℉ + 3hr in the microwave oven w/ a cup of hot water in it, dough temperature 70℉)
5 sets of folding (stretch & fold *2, coil fold *3)
I shaped the dough when it almost doubled
13hr cold proof at 35℉