November 5, 2022 - 9:03am
Fact or Fiction - Bran cuts gluten
Just throwing this out for those that may want to consider this.
Many of my so called "Facts" and commonly accepted beliefs are wrong. This I know for a fact. The problems is, I don't know which of those are incorrect. Thus I consider myself an "eternal student"…
It is commonly accepted that bran, sharp sided seeds, and other large particles will tear the gluten. Because of this we are very careful to handle these types of dough with kid gloves.
Years ago Debra told me that it wasn't the large particles or sharp sided edges that tore the gluten network. She told me that large particles thwart the adhesion of the gluten network (matrix or layers). At least that's how I remember and understood it. Since I trust Debra's thinking, I started doing the unthinkable. I kneaded the doughs with these types of particles whenever desired with no regard for damaged gluten.
The following Hamelman's Five-Grain Levain is shown below. Keep in mind that it contains 25% home milled wheat that was ground with a single pass and used in the dough at 100% extraction. It also contains 35% of various seeds. The dough was mixed ~20 minutes using a Famag spiral type mixer.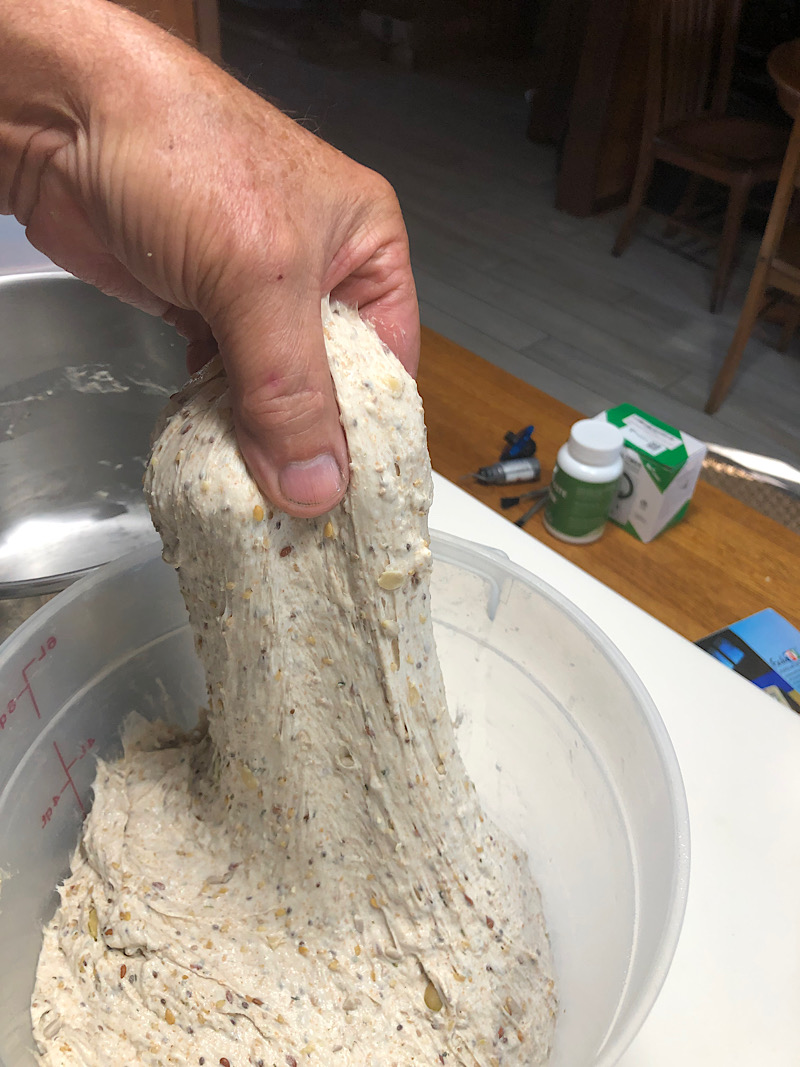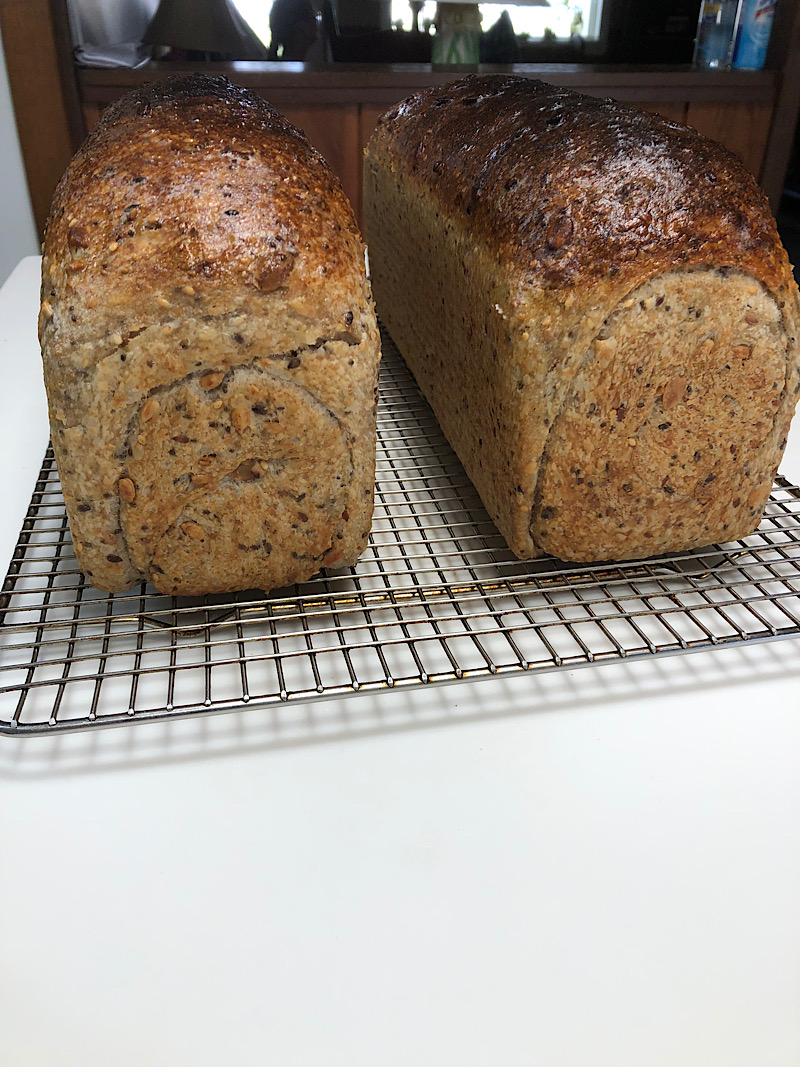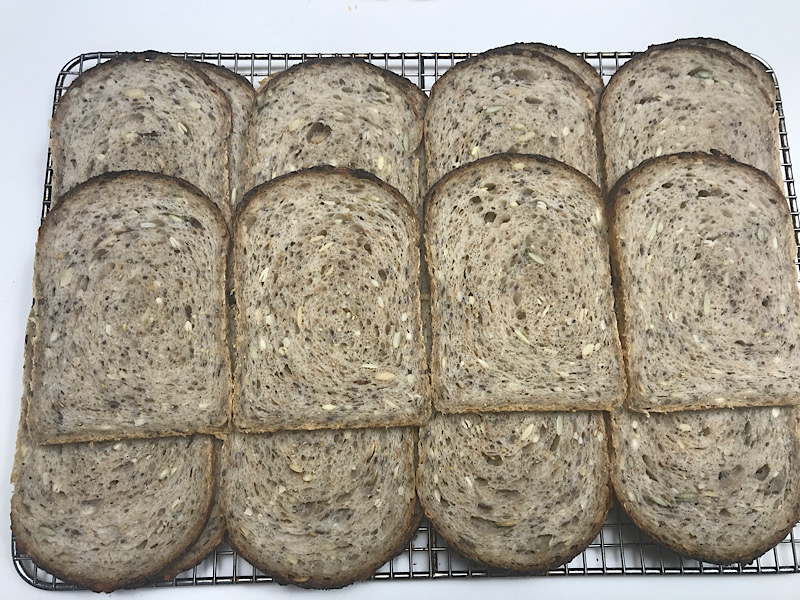 In the past I shied away from highly developed doughs. At that time I wanted to produce a crumb that was open. This is no longer a goal of mine. Also, when a dough is subjected to intense handling and/or kneading it will oxidize and have a negative affect on the flavor. But for my taste, oxidation is acceptable when making breads with inclusions since they enhance the flavor a great deal. When baking lean doughs without addins, such as baguettes, intense kneading will produce bland breads. IMO.
Danny
"always willing and excited to learn something new"
Who knows. Maybe the ideas above will need refining or even be debunked. (Is Doc reading this?) LOL