November 4, 2022 - 2:52am
New to Sourdough, trying to troubleshoot what went wrong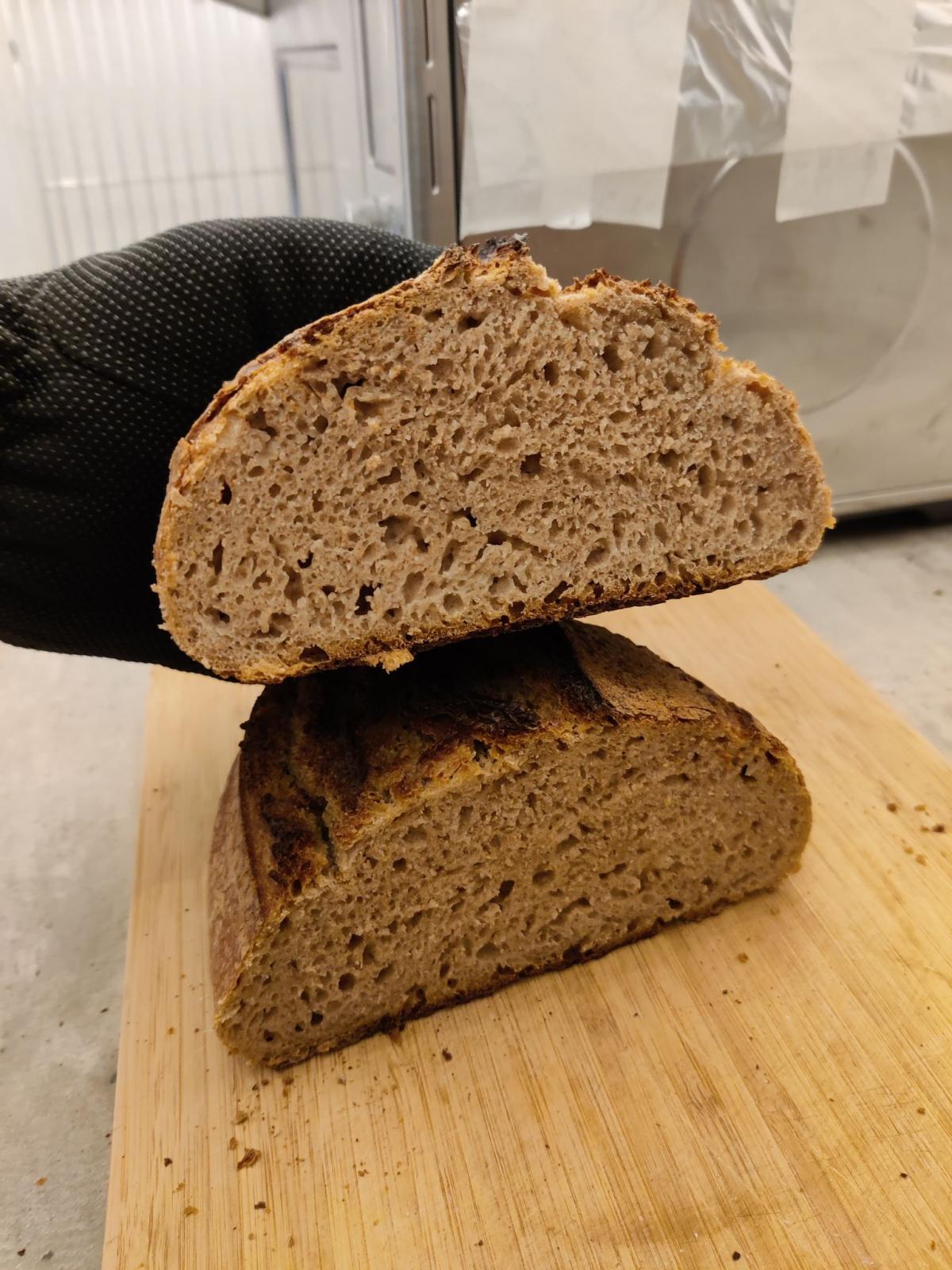 Hello everyone,

So I'm new to the sourdough world and been having some troubles with my first tries. I am using a homemade sourdough starter that is about 3 weeks old, with a morning and a night feeding the day before baking.

This is my 4th try at making a loaf, with 80% T80 Flour (11% protein), 20% Whole Wheat Flour, 68-70% Hydration, 20% Starter and 2% Salt.

This was my dough, from the overnight cold proofing and scored:


I baked it in a preheated oven, with a baking steel, at 230°C (with steam by pouring boiling water over the hot clay tray):


It got a decent oven spring during the initial bake time with steam, then gave it color without steam later on. And, this was the result:


I let it rest for couple of hours. However, after cutting it, I found out that the crumb had this texture, dense and what felt like chewy and dense:


I would very much like to have feedbacks/informations on what could have possibly been the reason for so.
Thank you in advance.