October 28, 2022 - 12:54pm
Solid Crumb But Looking to Get Better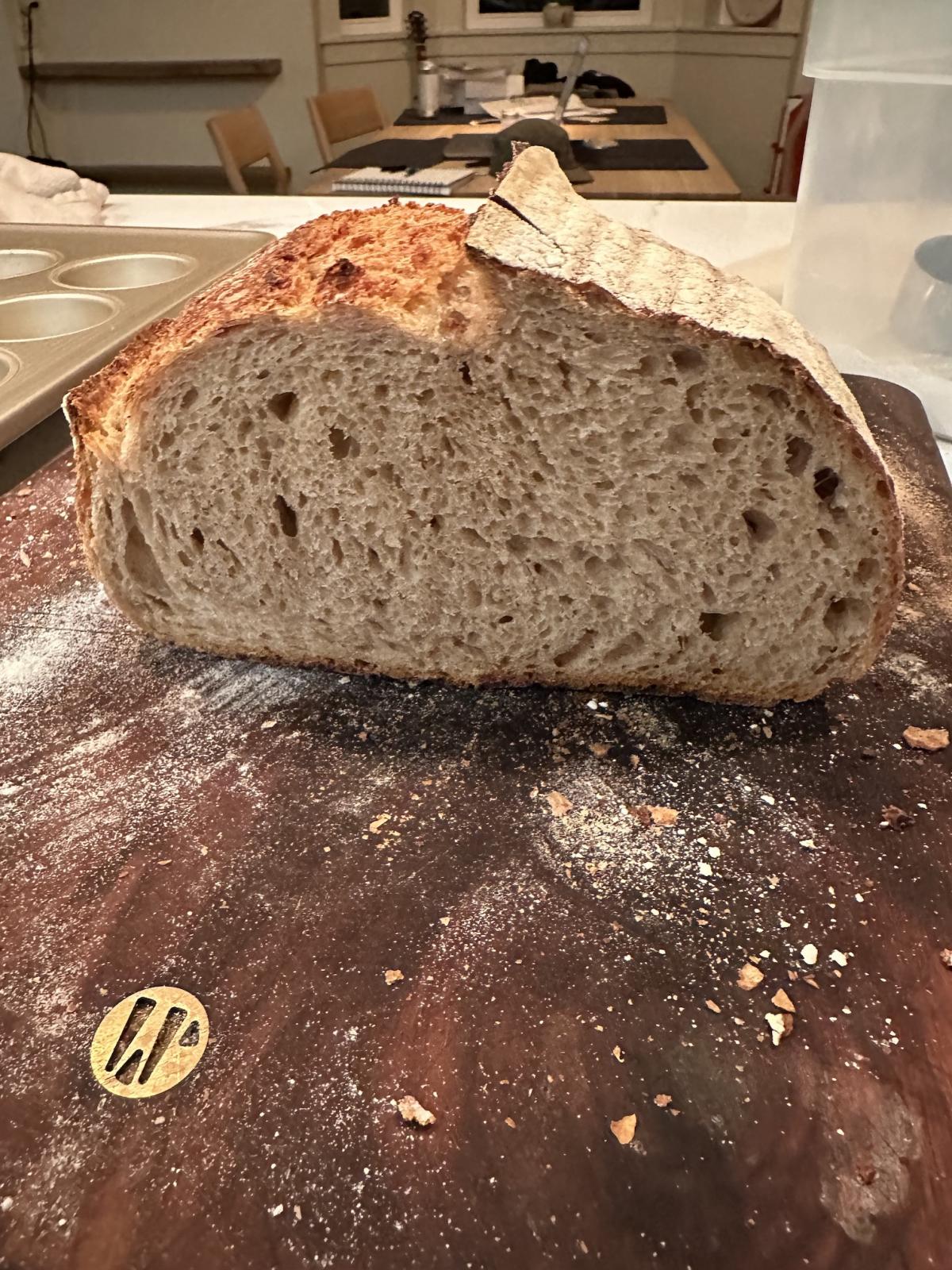 Hi!
I've been doing sourdough pretty regularly for the past year and have hit a plateau.  I'm happy with taste but I wish there was a little more airy (instagrammable) crumb.  Any suggestions?
I've been using the beginner's sourdough from perfect loaf.
450g Central Milling ABC+
15% Whole wheat
5% Rye
1.8% Salt
3.8% Levain (Fed every 24 hours.  When refeeding I split off to make leavain to be used in ~12 hours)
Bake with cast iron lid 20 mins, lid off 25 mins.
Thanks so much!