September 10, 2022 - 7:49pm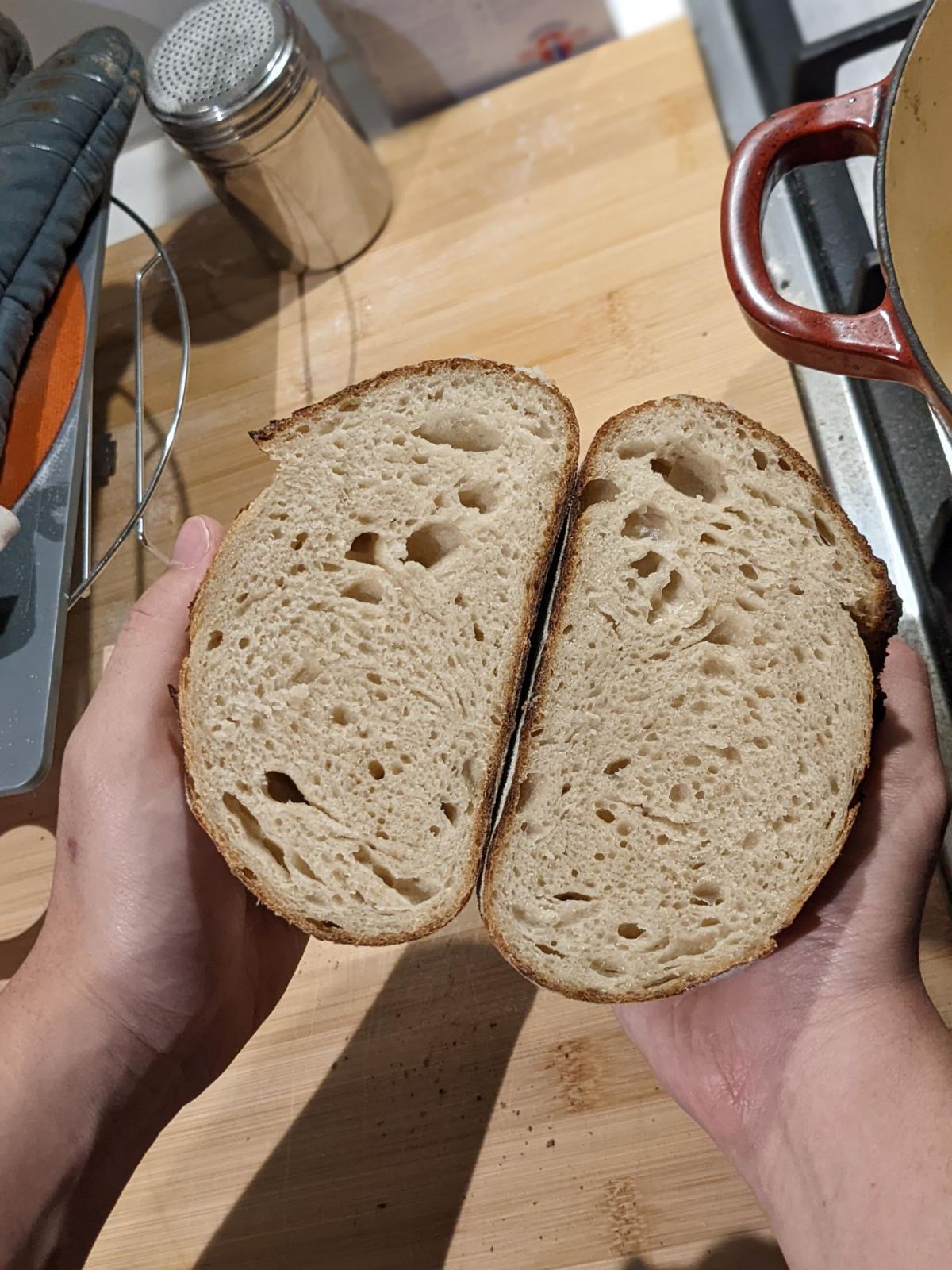 Hi my loaf came out really dense and gummy, even with pieces sticking to the knife (not that bad but notable).
Ingredients (2 loaves):
593g Bread flour
148g Wholewheat flour
496g Water
148g 1:1 Starter at Peak (fed 1:2: 2 before hand)
15g Salt
Steps:
Mix everything and leave for a hour.
2x Stretch and folds + 1 Coil fold spaced by 30 minutes
Bulk fermented until risen double (I've tried 25% & 50% in the past too and they've all had a dense gummy texture compared to a loaf that I spiked with 0.5g instant yeast which is what I imagine the loaf should be like). Took about 5-6 hours on my counter.
Pre shape and sit for 20 minutes.
Final shape, into banniton and stitched.
The loaf in the photo was in the fridge for 2 hours. I'm making a loaf that retarded overnight now.
Baked in dutch oven @ 250 C (20 minutes lid on, 20 minutes lid off). Cut open after it cooled down.
I don't think theres anything wrong with my method and I have a thermometer in my oven so the only explanation I can think of is something going wrong during BF. Really struggling to determine if I'm over or under fermenting. I thought testing 25, 50 and 100% rise would give me a better idea but this has honestly left me more stumped.