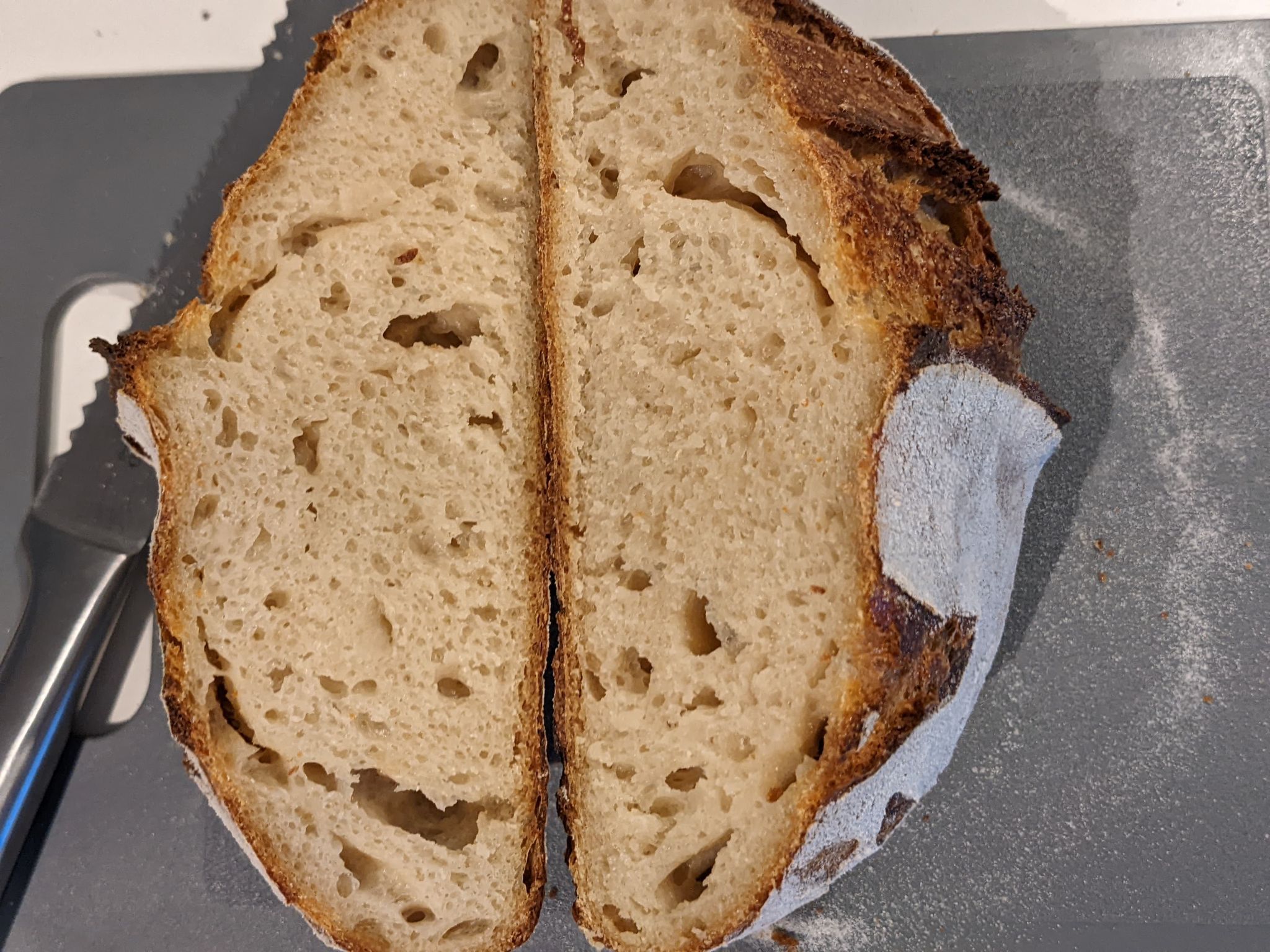 Hi, looking to get better oven spring and a more open crumb? Not sure what happened to this loaf.
Ingredients:
300g Bread flour

210 g Water

50g Wholewheat flour

70g 1:1 Starter at Peak

7g Salt
Steps:
Mix everything and leave for a hour.

2x Stretch and folds + 1 Coil fold spaced by 30 minutes

Bulk fermented until risen by 50%. Took about 4 hours in my oven with the light on. I had to go out and it may have risen to more like 60-70%

Pre shape and sit for 20 minutes.

Final shape, into banniton and stitched.

Cold retard overnight

Baked in dutch oven @ 250 C. Cut open after it cooled down.
My suspicions:
Overproofed?

Dough was wet and harder to handle. I may have worked out the bubbles handling the dough?

Still trying to figure out my oven. My breads take longer than an hour to bake a lot of the time but I thought I had it figured out following so great open crumbs recently. Those were lower hydration loaves however and I rose to 25% during bulk fermentation.
Any tips would be appreciated!