Buckwheat, Sorghum & Cassava Sourdough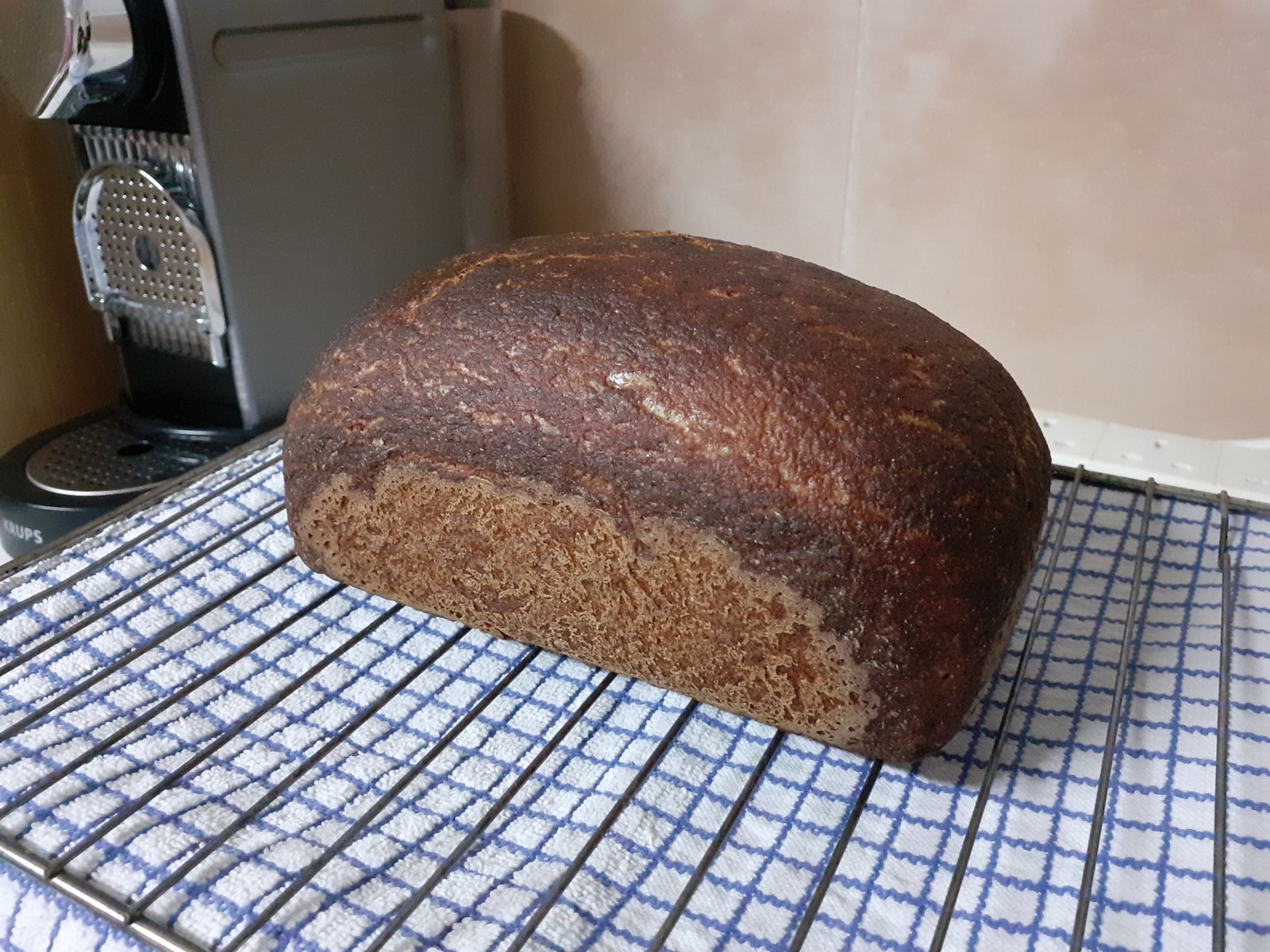 By George I Think I've Got It! Hope the celebrations aren't too early and in vain however I think this could be one of the best gluten free breads i've done. Certainly when it comes to the ferment. As for the taste i'll let you know. Gluten Free breads are more difficult to read imo and when over-proofed they really are less forgiving than their gluten counterparts and fall flat. Always fearful of this I jump the gun. With this bake I decided to push the limits and got a lovely rise. No splitting and a perfect dome. 
Based on this recipe with buckwheat flour instead of rice flour and turned into a sourdough.
Pre-Ferment:
158g Wholemeal Buckwheat Flour
157g Wholegrain Sorghum Flour
135g Wholemeal Cassava Flour
450g Water
1 Tablespoon Un-Fed Rice Flour Starter 
When well risen and craggy on top then onto the final dough...
Final Dough: 
Mix 20g psyllium husk powder with 10g salt. 
Add 150g water and mix thoroughly making sure there are no dry or clumpy bits. Within seconds you should have a well formed gel that will tip out in one piece. 
Add the gel to the pre-ferment then squeeze and knead till the dough is formed and everything is fully distributed. You can't over mix/knead so give it a few minutes. 
Shape into a loaf pan (I used a pullman) and final proof for about 3 hours at room temperature. 
Bake as in the recipe.
A word about the baking... Not sure how she can bake it for so long at the given temperature and not burn the loaf. I'm assuming she means with no fan. The oven I use has a fan that can't be toggled off so I dropped the temperature. Baked for 45 minutes with lid on, 15 minutes with lid off then turned the loaf out and returned to the oven till it was as dark as I dared to bake it. Still fell short of 15 minutes. This bread really does need a long time to bake however I cannot do that length of time and and end up with a crust like hers. Mine always ends up much darker so i'm hoping it's fully baked through. Taps hollow which is a good sign. 
It's cooling now...