Simple sourdough spelt loaves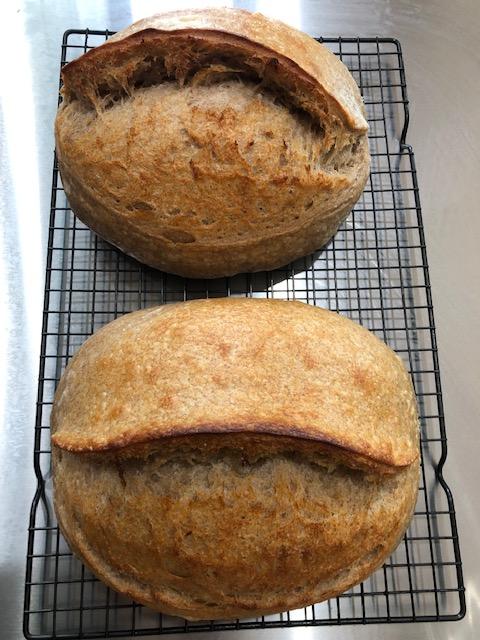 Hello fellow bakers, 
First time poster and new baker here. I started baking when I got my sourdough starter going this past December 2021.
Here are 40% Spelt flour sourdough loaves from Great River Milling off Amazon. The rest is 60% KA bread flour (top loaf in picture) and Bob's Red Mill Artisan Bread Flour (bottom loaf in picture). 2g of diastatic malt added in the KA loaf, none on the Bob's.
In my household, my dear wife and our 3 kids aren't thick, hard crusty fans so these are just baked 30 minutes at 430F with lid on using DO. Then 3-4 minutes without lid.
They're just out of the oven and will let it cool before slicing in to check the crumb and enjoy these.
-Paul