Gummy and heavy sourdough bread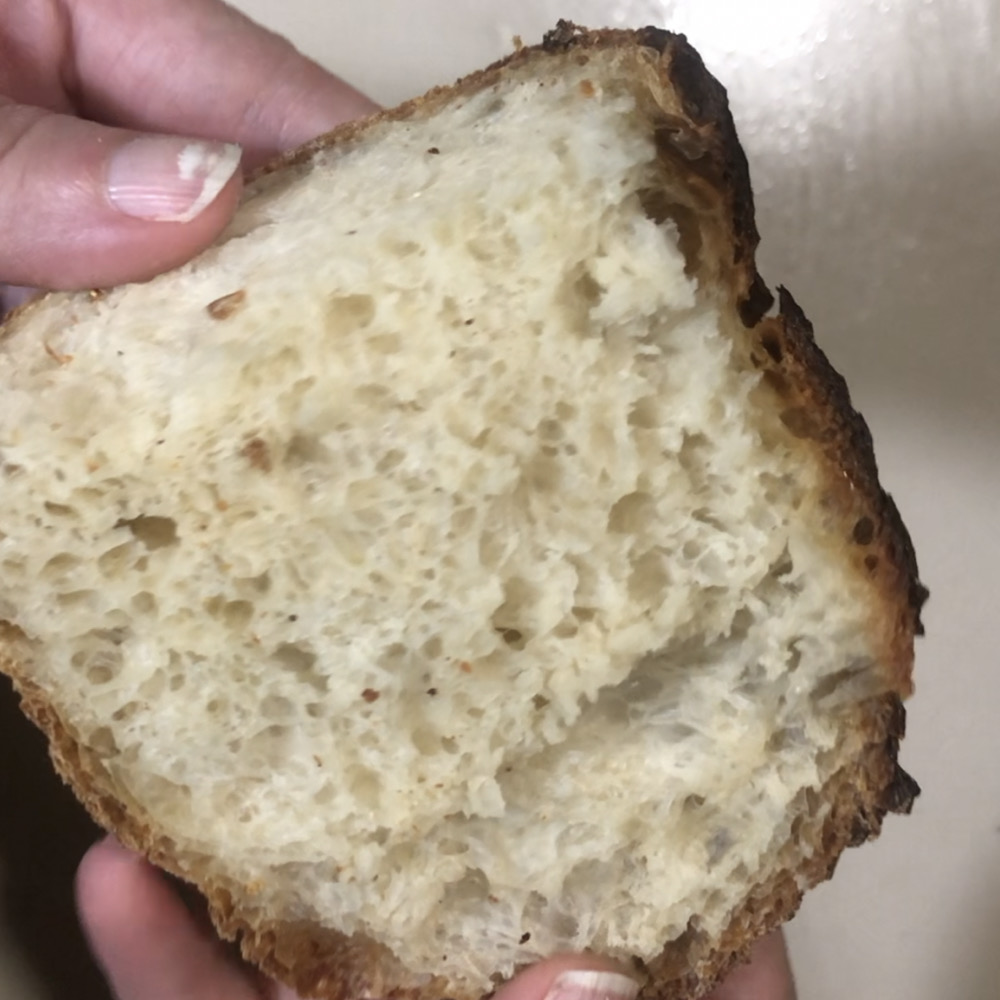 Hi
My crumb comes out too gummy and my bread heavy in weight. It's not underbaked, I took it's internal temp, it was 205F. 
The recipe for 750g Dough
391g Sir Galahad flour (11.7% protein)
20% levain, 78g
70% water, 273g
2% salt, 8g
I mixed everything but the salt, let it rest 30m. Add salt, rest 30m. Laminate, rest 30 m. Fold, rest 30 m. 1 Coil fold, rest 30m, 2 coil fold. I let it bulk ferment until a sample dough I took grew 50% (I've tried 100%, with the same results, but that one was a bit less heavy).
Bench rest 10m, shape, rest 30m, retarded 16h in fridge.
Baked it in a dutch oven, preaheated oven 450F, lid on 20m, lid off at 400F 25 m.
My kitchen is around 84-87 F, so I can't rely on recipes designed for cooler environments, that's why I take a sample of dough and measure it's growth in a marked jar. I took it at the time I added the levain. My started was strong, it doubles in sizes in 2 to 2:30 hrs.
I've tried to autolyze, and a 75% hydration with the same results.
I don't know if I should bulk fermented less, or proof the shaped bread more (I also tried to retard it right away after shaping with the same results). I don't know if it's the oven temperature (too cool, or too warm). My bread doesn't develop an ear either. It grows in the oven, and it doesn't look that bad, but the gummy texture I don't like.