Need help with my croissant.
First attempt at making croissants. I have no idea what went wrong. Light, flaky, and very delicate on the outside, but dense in the middle. What do you guys think? Does it look underbaked or underproofed? The recipe instructed me to bake them at 200°C for 19 minutes, but  they were getting too dark. They did leak out some butter while baking (probably 2tbsp). What do you guys think? Should I try baking them at a lower temp?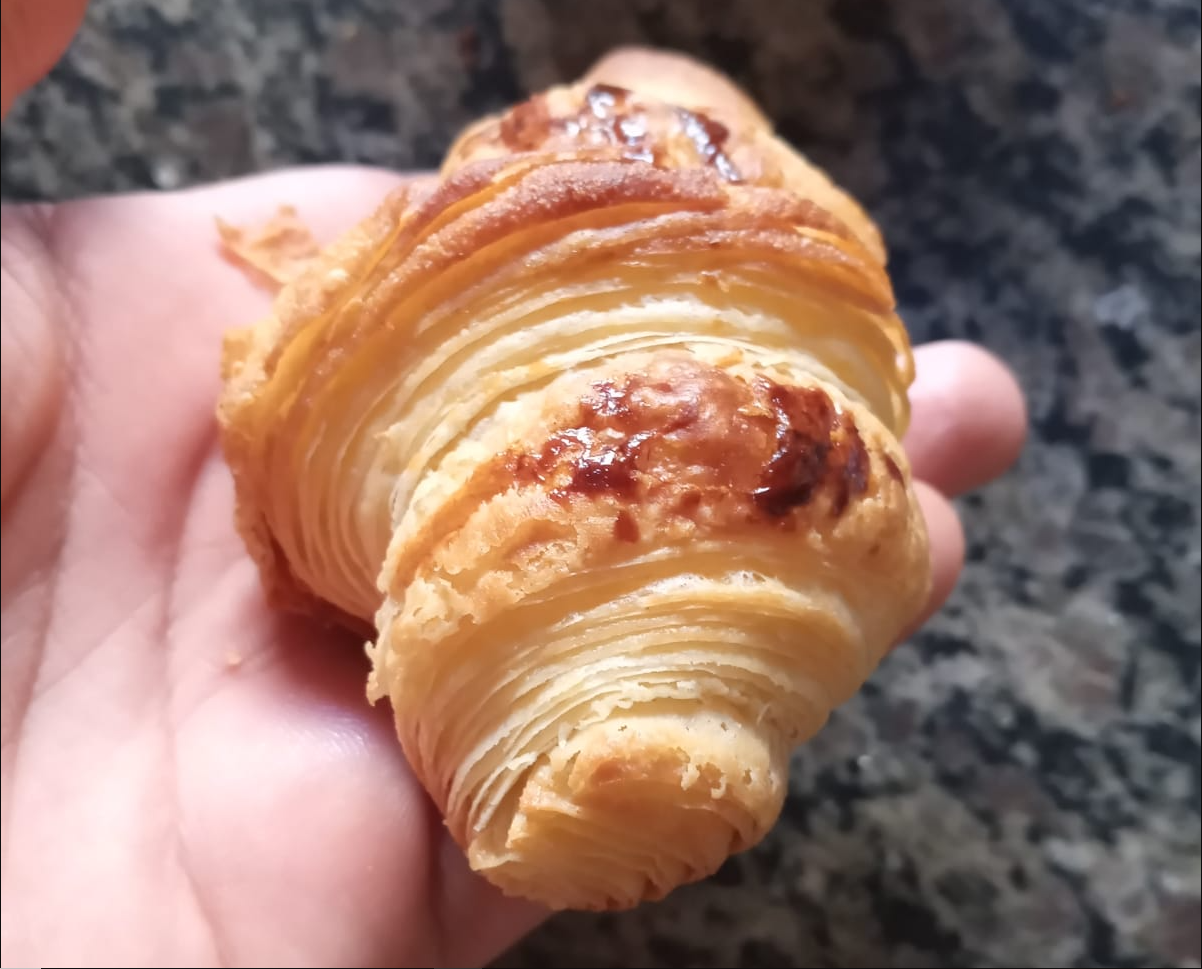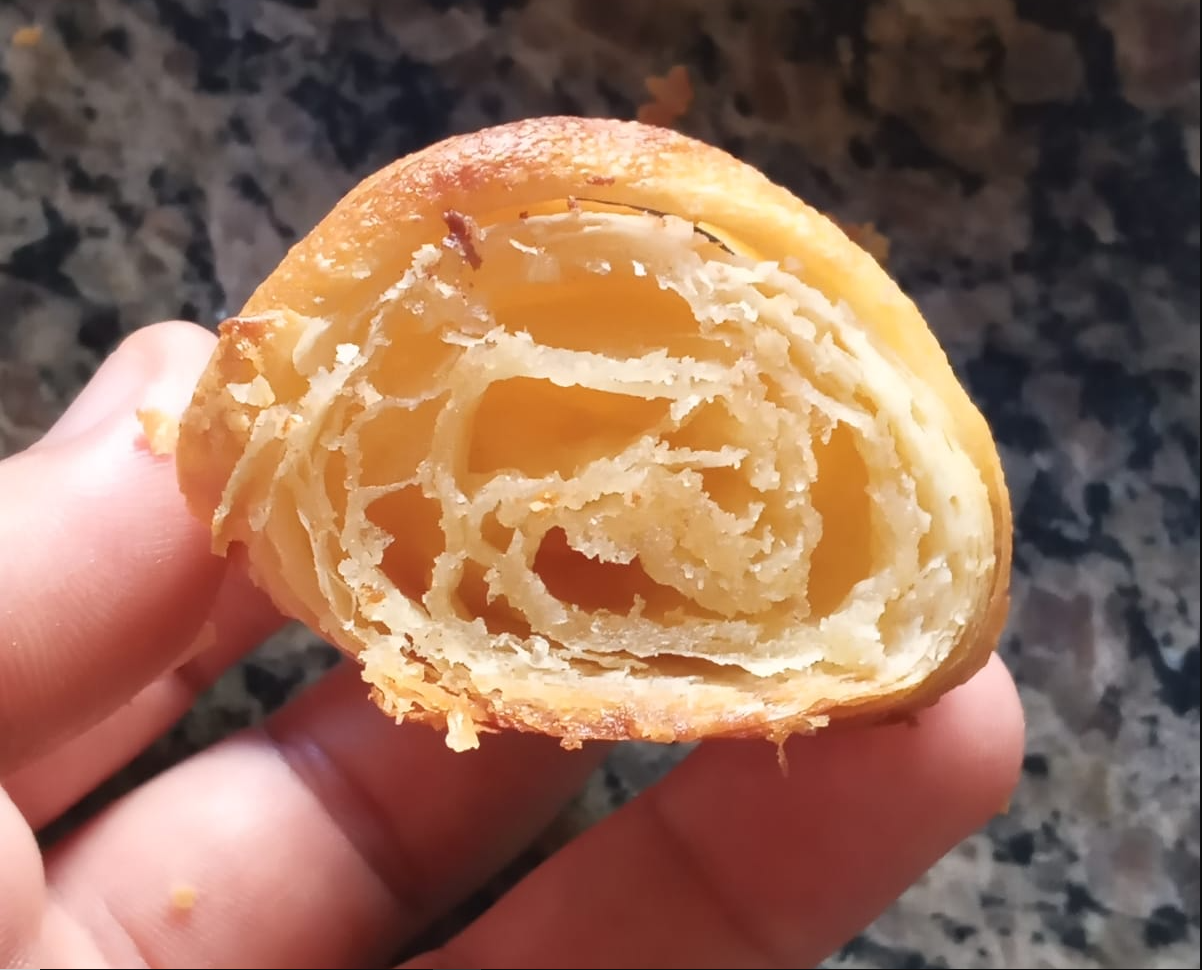 Recipe:
500g Bread Flour
 50g Sugar
 10g Salt
 250g Milk
 100g Soften butter
10g instant dry yeast
 250g Unsalted butter for lamination.
(proof them for 3 hours at 26°c)