Dairy-free version of Benito's 100% whole wheat sourdough Hokkaido
This was an experiment to see what happens if Benny's 100% WW Hokkaido is done without dairy. The method was fairly faithful to the original recipe with a direct substitution of 'plant butter' for the butter and commercial almond milk in place of milk, even in the tangzhong.

Egg was still retained, I need to give some thought of what I'd replace the egg with (aquafaba?) if this bread is to be made completely vegan. Will probably try another experiment without egg one day, any egg substitution recommendations?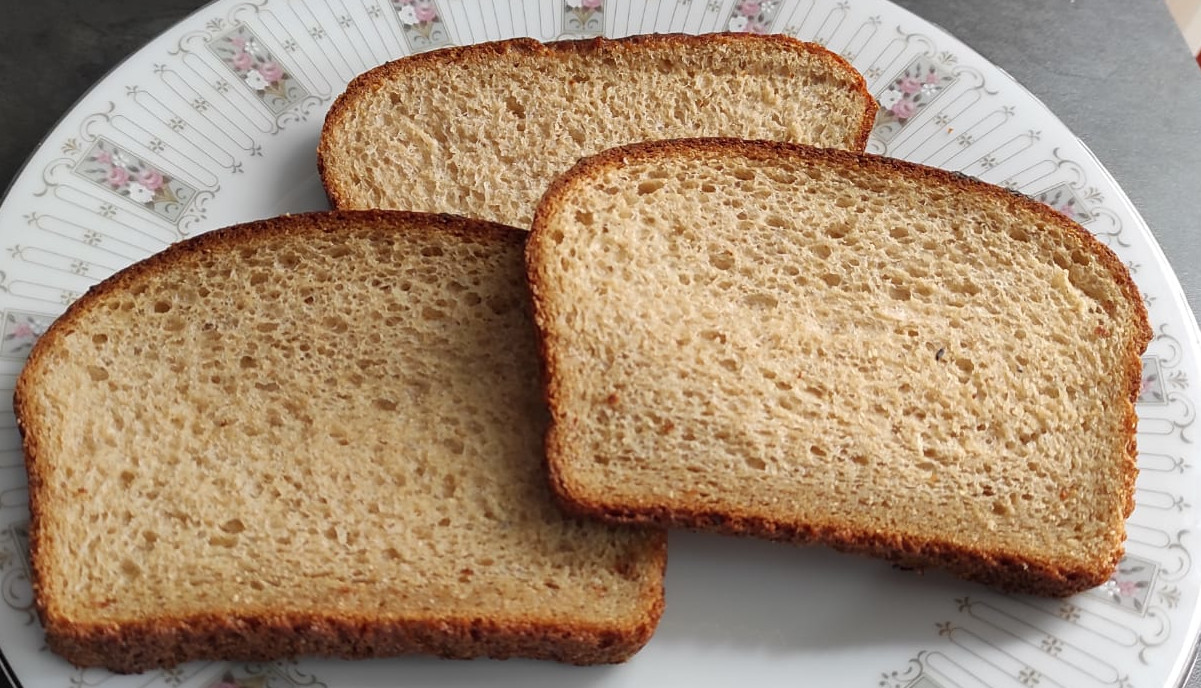 It's interesting, it made a good bread. The taste is a little sweeter, with more of a vanilla edge to it, this probably comes from the almond milk that I used. In fact, I think I prefer the flavour, it goes better with the wholewheat and scent of the wholewheat.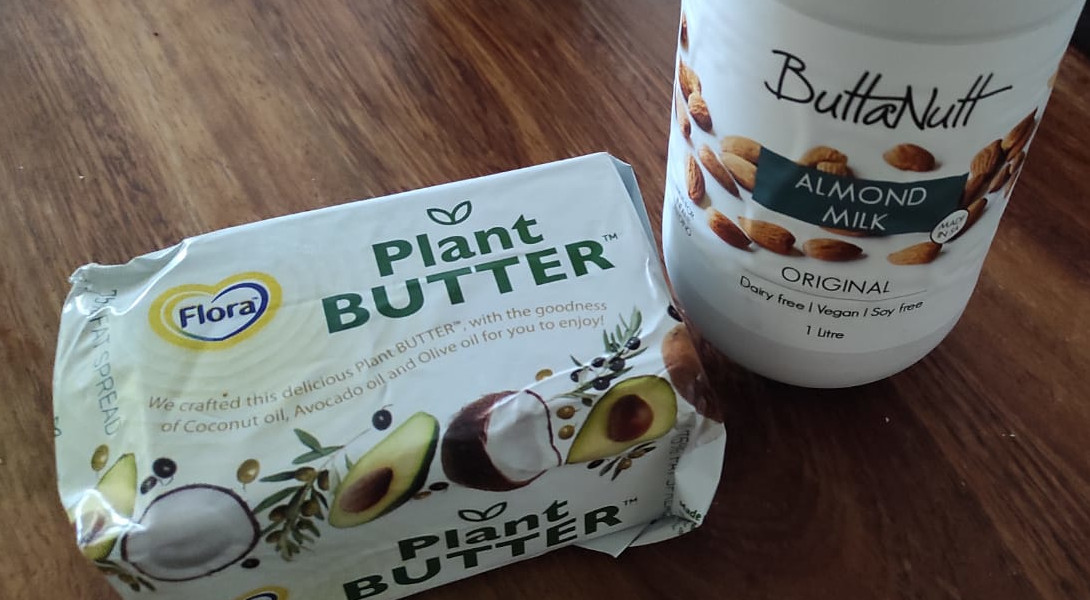 However, somewhat unsurprisingly, the texture of this bread made with butter was better, it didn't 'ball up' in my mouth in the same way, although this difference is still somewhat minor and I only noticed it because I was looking for it. The 'plant butter' that I used is really a fancy margarine, with good marketing, and although suitable for baking, it didn't contain as much avocado (1%), olive (1%) and coconut fat (6.5%) as the pictures on the packaging suggest. In fact, I'm also thinking of trying this one as well with one of the new breed of vegan butters I've seen around lately, those that are high in coconut oil and that include a large amount of nuts like cashew.
-Jon