Look who likes Florida! WHOA!
Edited to add : I think my bread is trying to tell me something!!! Huge!!!  Unprecedented! Amazing! Ok enough. No egg wash. I can't tolerate the smell after having Covid 😩😬. Fragrance and powerful growth . Same flour as I brought it with me as well as the YW so everything is the same. Will bake it probably one more time in 2 weeks. Keep ya posted. 
First picture is YW and flour just the one feeding. 2 nd picture is a " glop" of YW levain from home and YW and flour just one feeding. They are extremely fresh smelling and huge bubbling. More later. Headed out cycling to the Y via paved bike paths and then swim in the heated saltwater pool. Have to honor priorities!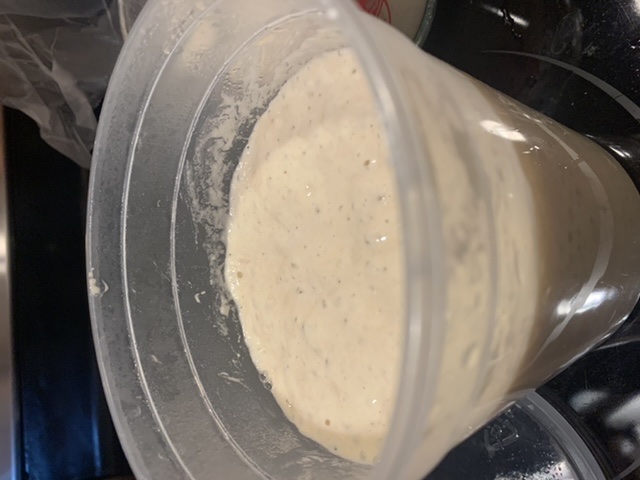 tv