I have been very focused on my sourdough for a few winters now. Summers are busy for me and SD baking eats up too much of my free time. I baked 16 loaves last weekend and wrapped them in cellophane and freezer bags and froze them for summer consumption. 
I got thinking, what would a good SD to Yeast conversion be to make a similar loaf, with similar techniques in baker percentages? My current SD regiment is this with 15% Leaven, 100% KA BF 75% Hydration. My thought was if I eliminated the SD that I could possible fit in some summer baking when the opportunity arose, without the SD baby sitting and leaven building. 
1hr Autoclasis
Add salt
4 Stretch & fold at 30 min interval over 2 hrs
Bulk for an 1hr or 2 additional
Divide, rough shape and rest 30 min
Shape & into Bannetons
1-2 hrs room temp rise
Overnight in the chill chest
Score & Bake straight out of the fridge and into 500* preheated oven with 1" stone. Lower temp 475*
Pressure Cooker full open steam 15 min plumbed into baking chamber
Vent steam and bake an additional 15 min or until golden brown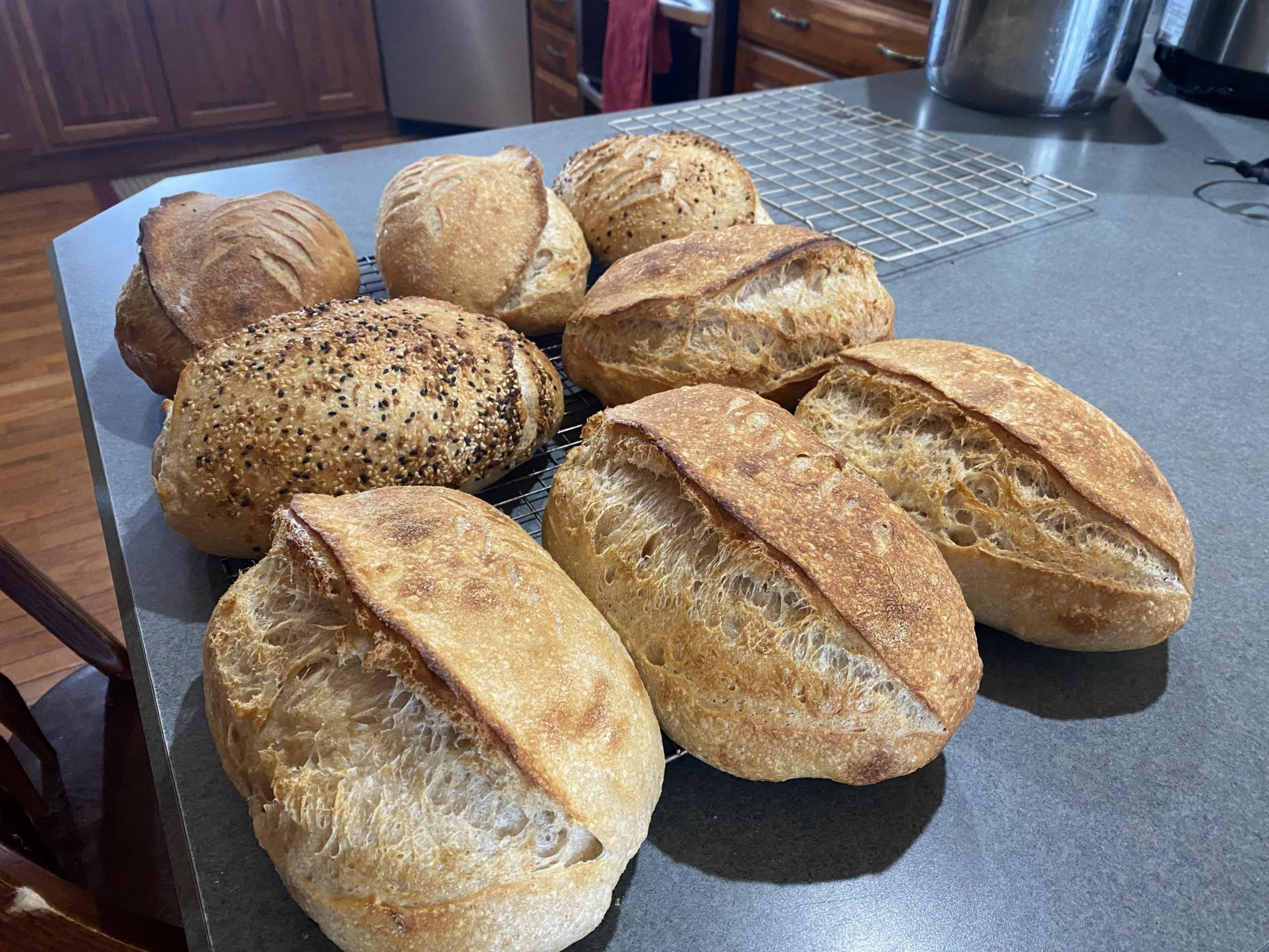 I was thinking to try the same regiment and to utilize .5% IDY. Any thoughts on the yeast amount? Should I Lower to .3% ?