Hi from Southern California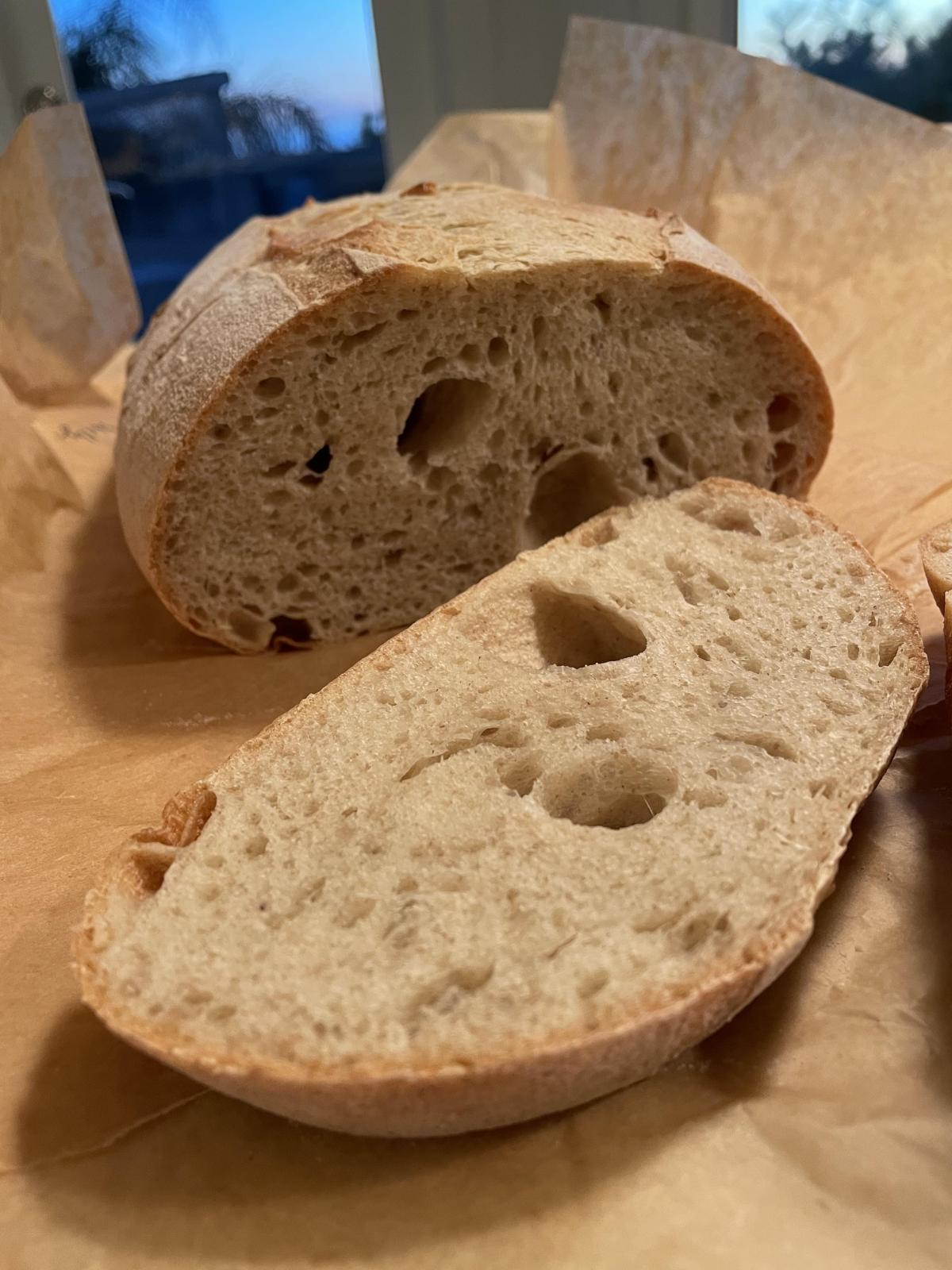 Hi,
I am in culinary school and learning to bake bread. This site looks so helpful - I'm happy I found it! One challenge I have is baking the breads I learn in my culinary lab classes (that are fully equipped with commercial ovens with steamers) at home in my own oven. I did peruse the Gear/Baking Equipment forum topic and I will probably try baking bread using an upside down sheet pan with a large inverted pan to trap the steam since I don't own a Dutch oven or stone. 
I'm going to bake a Vermont Sourdough that I made in school and see how that goes at home. I changed the formula for bread flour to 1/2 bread flour and 1/2 whole wheat, so I'll experiment with how much water it will need. The picture is the one I made at school - I hope to improve the crumb so it looks more like the Vermont Sourdough with whole wheat in Gavin's blog.
Happy baking!
-Molly