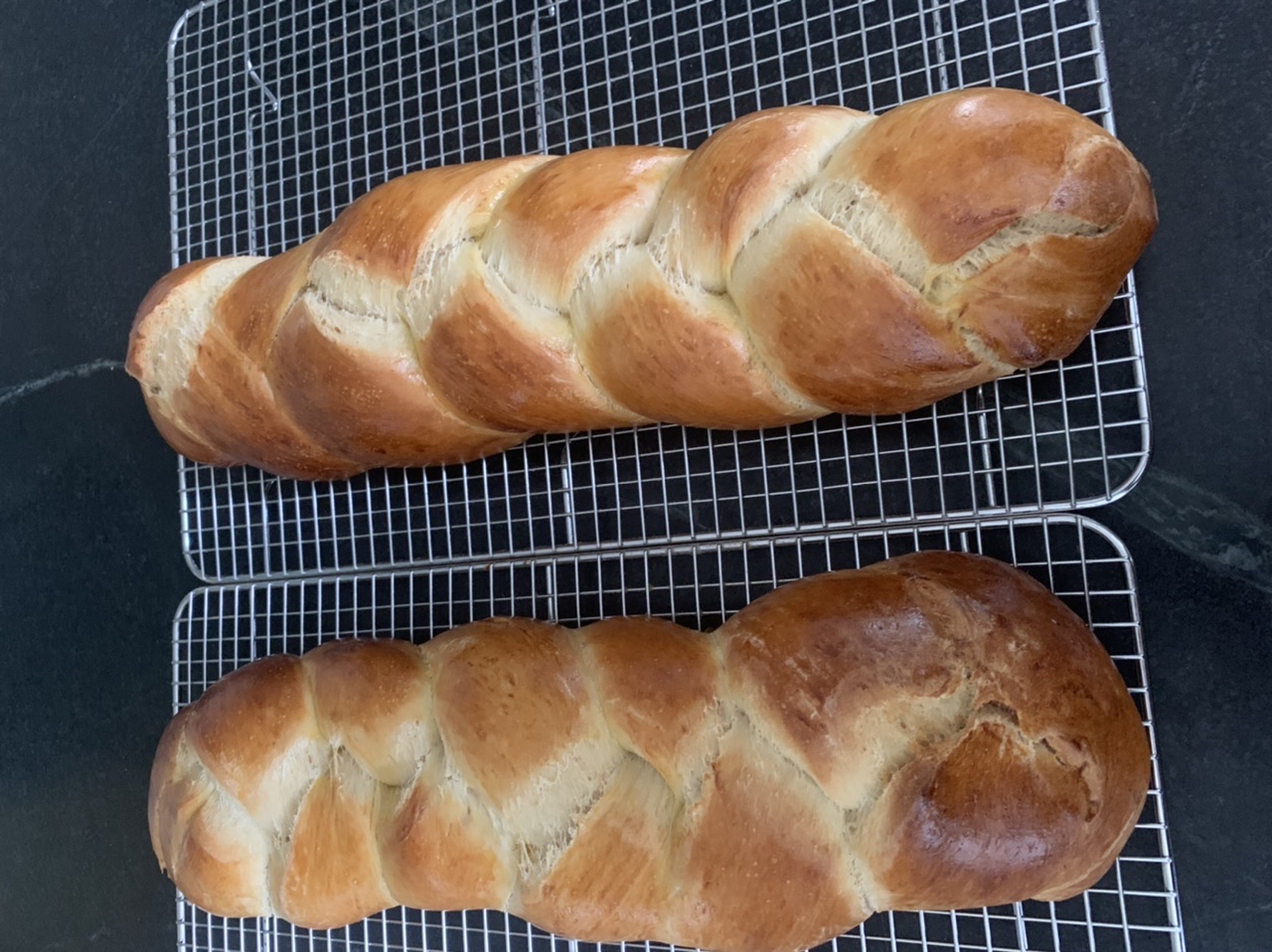 I had mentioned previously about converting my Challah recipe that I have been making since the mid '70's to YW. I posted pics of the Apple/Raisin YW that I used on the YW topic . . Freshly fed and fermented it did an outstanding job. The fragrance is intoxicating. Crumb shot in a bit. 


I simply use 2c YW that's very active and then follow my usual recipe. It's in cups and measures and I haven't ever bothered to change it. It's been perfect all these decades so I haven't felt the need. 


The beauty of YW is the enriched dough rises so nicely and the bread crumb stays soft and shreadable for days unlike yeasted crumb.