January 24, 2022 - 4:44pm
82nd bake. 01/24/2022. Denisa's 100% rye, take 2.
Jan. 24, 2022.  82nd bake.
Denisa's rye, take 2.  First bake for the Rye Community bake.
Her formula here:
https://www.thefreshloaf.com/node/67054/100-whole-grain-rye-sourdough-bread
My previous bake of it here:
https://www.thefreshloaf.com/node/69634/78th-bake-01062022-100-rye
The goal is to divide her formula by 3 and make one loaf of about 835 g.
Here's the stone-ground whole rye flour that I used for both the pre-ferment and the final dough:
https://www.thefreshloaf.com/node/69305/
Levain:
17 g rye starter. 
140 g spring water. 
140 g whole rye, Malsena brand from Lithuania. 
8:45 am to 5:47 pm, at about 71 - 73 F. Levain doubled. Denisa had 10 hours at 70 F.
Final dough:
All the levain. 
242 g bottled spring water. 
Mixed.
5 g salt. 
1.5 tsp ground bread spice. The original formula did not call for this. (By volume, prior to toasting: 1 part anise, 1 part fennel, 2 parts caraway, 4 parts coriander. Ground after toasting.)
10 g jaggery, plus 6 g water, to substitute for 16 g barley malt syrup.
Mixed. 
275 g whole rye, Malsena brand, mixed in at 6:00 pm.
Covered with plastic wrap. 
So bulk is about 1 hour, as per Denisa's recipe.
7:00 pm. - Panned, in a Lodge cast iron loaf pan, part # 4LP. Inside coated with butter, and then dusted with corn meal. (Original formula called for butter with AP flour.) Re-covered with the same plastic wrap. 
Here it is immediately after panning: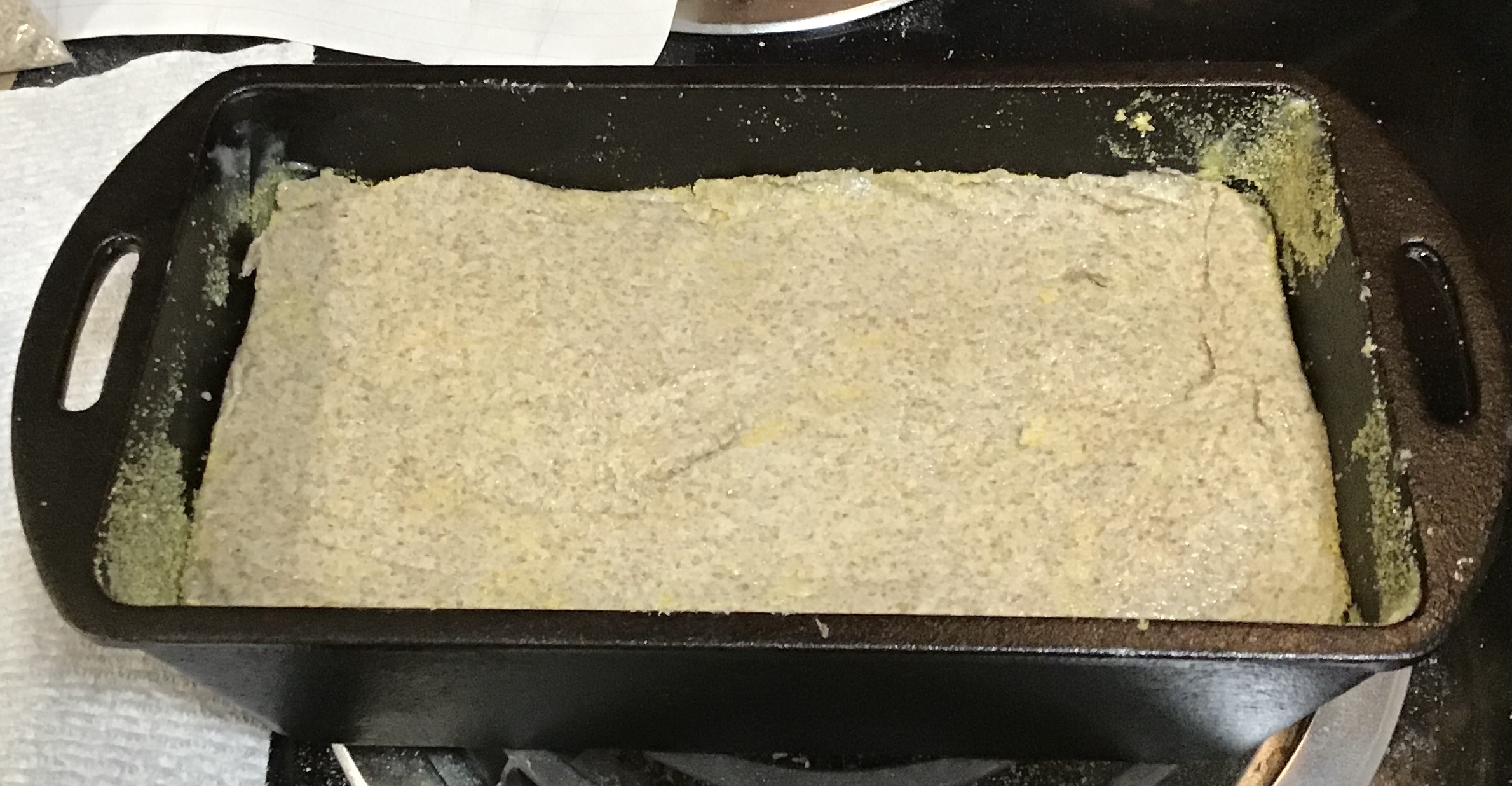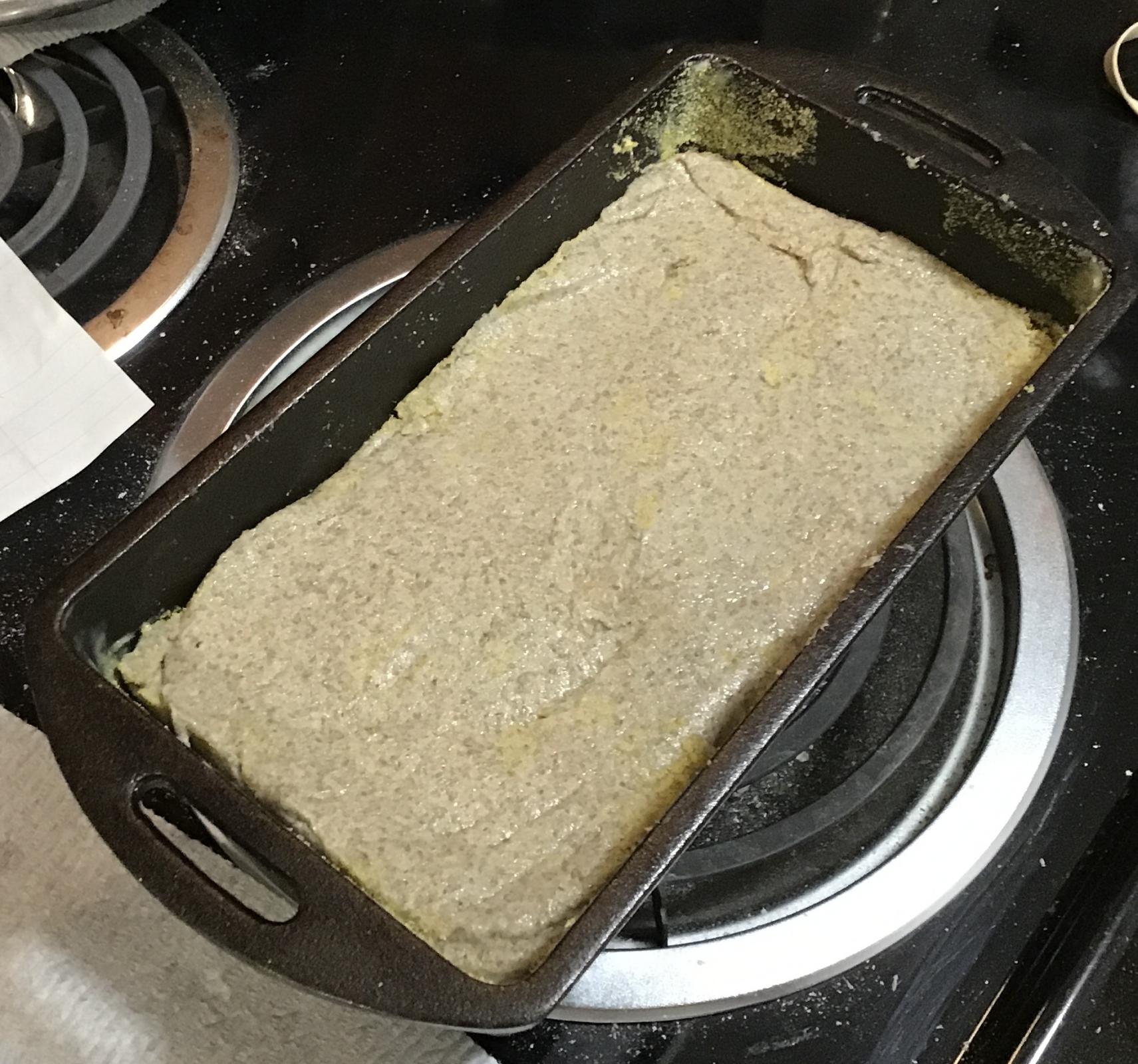 8:15 pm. Took the loaf pan out of the oven. Started oven preheat to 500 F, highest it will go. Oven is off by 25 F, so 500 on the thermostat setting is 475 F actual.
I forgot to take a photo of it at the end of the proof stage.
I also forgot to put a steam pan in the oven at the beginning of pre-heat. So I applied some water to the top of the loaf, and put on a layer of raw pumpkin seeds to protect the top. 
The paper plate is 9" in diameter.