January 22, 2022 - 10:06pm
Forkish 50% Whole Wheat with Biga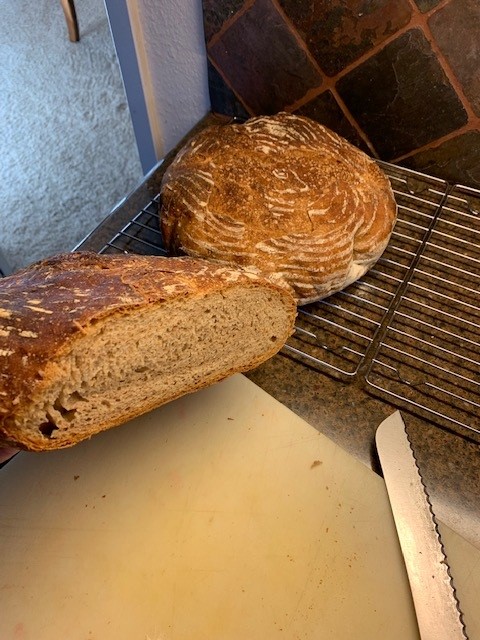 I'm a new enthusiast and have had a few successful loaves, particularly with Forkish's FWSY recipes. I always follow his instructions carefully (including water temps, etc.). But, on this 50% whole wheat loaf with biga, the loaves just didn't seem to spring up in the oven, and the crumb seems dense. I had a similar problem with the Overnight County Brown Levain recipe. The loaves taste great, but the shape and crumb lack the aesthetic beauty of taller, more airy loaves? Is this the crumb and shape one would expect for a 50% whole wheat loaf?
In terms of procedures on these loaves, I mixed the biga and it fermented overnight, rising as expected. I did three folds after mixing the dough, which rose over 3 hours to 3-4 times its height. Proof was about 1 hour or so, and all seemed very well when I put the loaves in the dutch ovens to bake.
One consideration: I checked the oven temp with a store-bought thermometer and believe actual oven temp may be more like 450 vs. 475, so that could be one factor.
Would appreciate any insights or advice.