January 19, 2022 - 12:28pm
After all, focusing on ryes.  These are two ryes, both by Lutz Geissler.  I would love to get proofing down perfectly, to obtain a surface with no cracks at all, but excellent spring.  (I think that's the issue, right?).  Handling and shaping rye is also still a bit weird for me, so working on that (the second bread is a bit misshapen).
The first is a Roggenvollkornbrot Lutz adapted from the master German baker Günther Weber: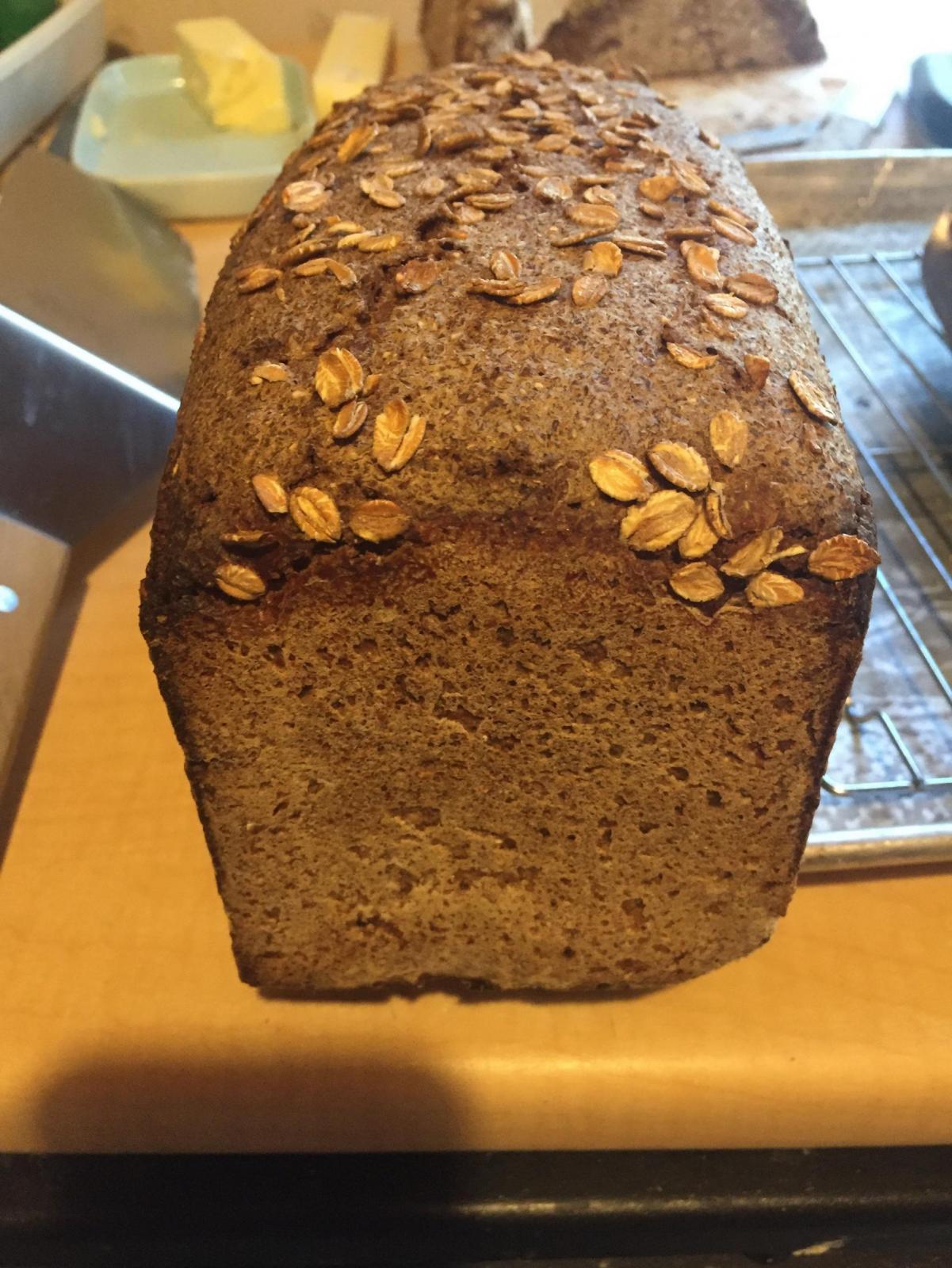 The second is a Dreierbrot, from Lutz's first book (eventually, I'd like them all).  You can see the surface fissures - would love to get this down, in part because I think it will help me improve Borodinsky, Riga, and similar breads.  Also, the mounds of potato starch, which I lined the banneton with per Geissler.