January 16, 2022 - 8:37am
Bread doesn't hold its shape after final proof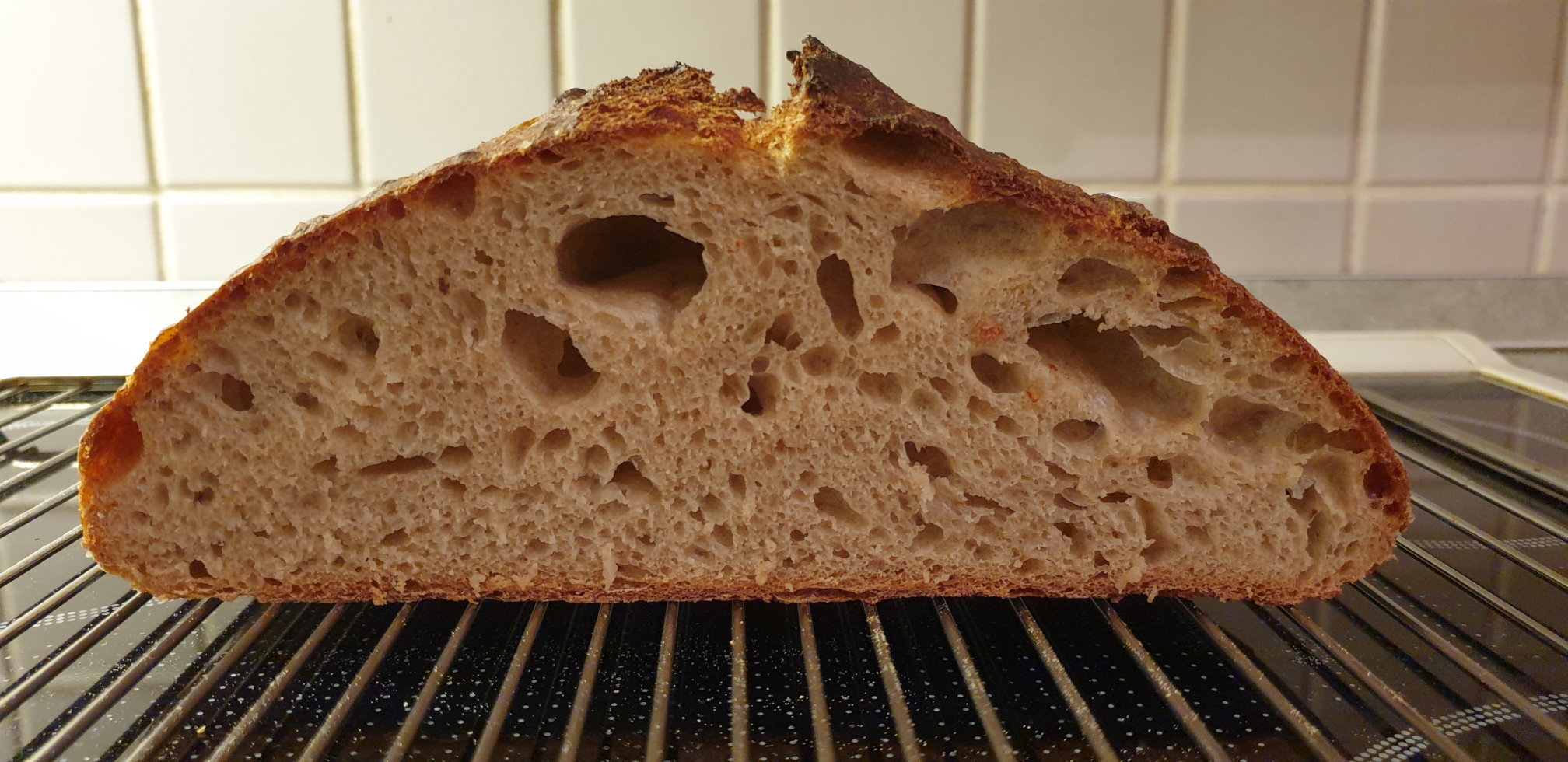 Every time I move the dough from my banneton to the baking sheet it flattens out into a ~ 2cm high puddle, but still has has a very good oven spring (triples in height), which luckily saves the bread! But this makes it really hard to score and the bread slices are also rather wide. Even though he crumb is relatively fluffy and open, the crumb seems not right to me.
Here some further crumb / bread shots:
And here my procedure:
Ingredients:
(80%) 600g Wheat flour (T550)
(20%) 150 Whole wheat flour
(78%) 585g Water
(0.5%) about 3.75g Instant Yeast
1h Autolyse with 75% Hydration
3:50h Bulk Ferment (1 Fold at 0:30; 4 Coil folds at 1:00, 1:30, 2:00, 3:15)
Preshape; 20min Rest; Final shape into batard
1:20h final proof in banneton
preheat oven to 250°C, bake at 230°C 20min with steam and 30min without
Some posts I have found suggested that this could be due to overproofing or bad gluten structure. But this doesn't really make sense because of the good oven spring, does it? Could underproofing or shaping issues be the cause of this? Does anyone of you have an idea what the issue might be?