January 14, 2022 - 5:11am
What's wrong with my ciabatta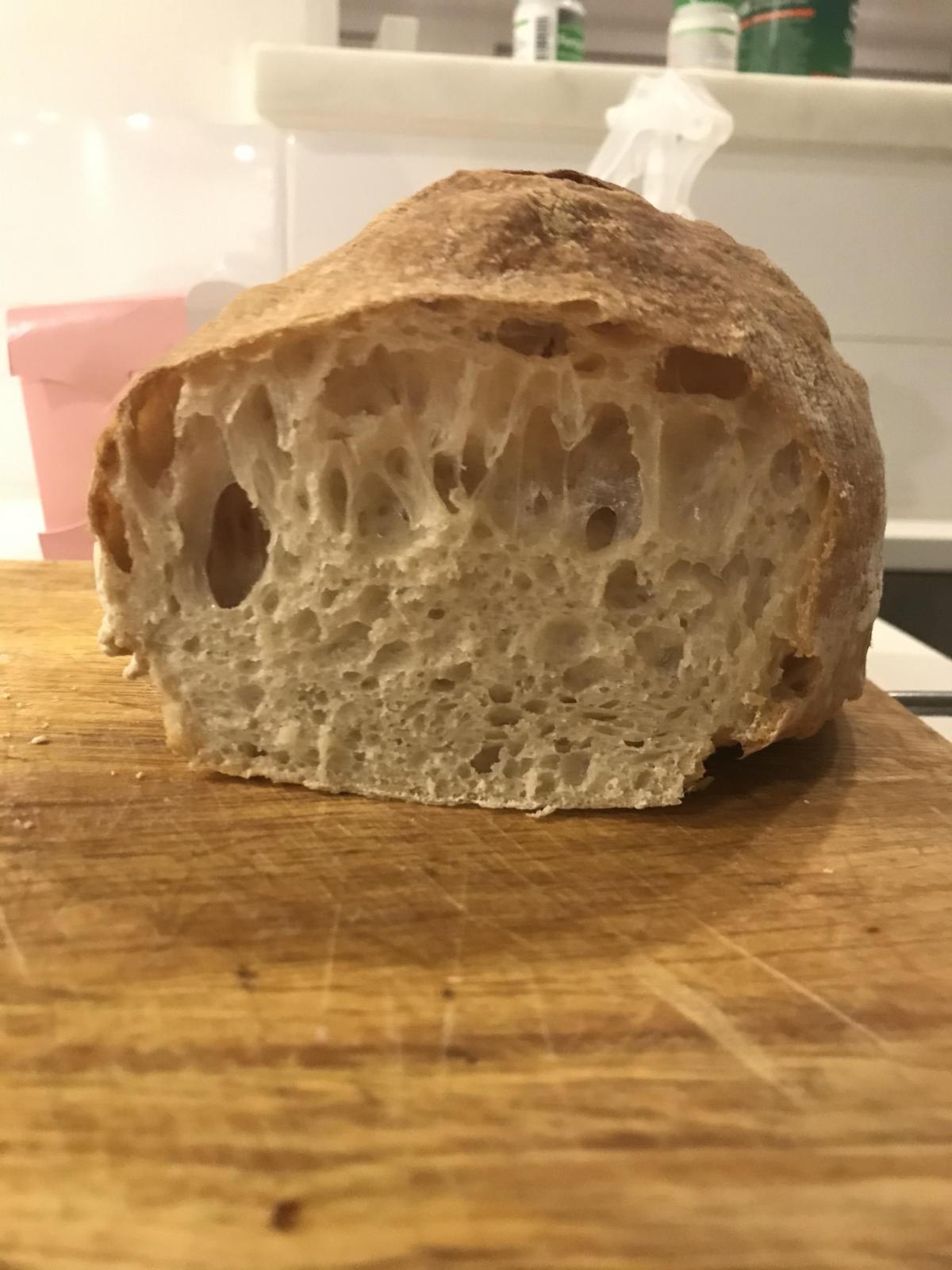 Hi, this is my first time making bread and I was wondering if someone could help me figure out how to make it even better!
I think the main problem is in the tighter crumb at the bottom of the bread and I was wondering what caused this (as from my knowledge ciabatta is meant to have quite large holes throughout). I'm aware the bread wasn't shaped properly and needs to be flatter and longer - is this what causes it or was it something else? 
Thank you so much for any help or advice as I would love to get better and better!