banneton dried out bread out during 18 hr retard.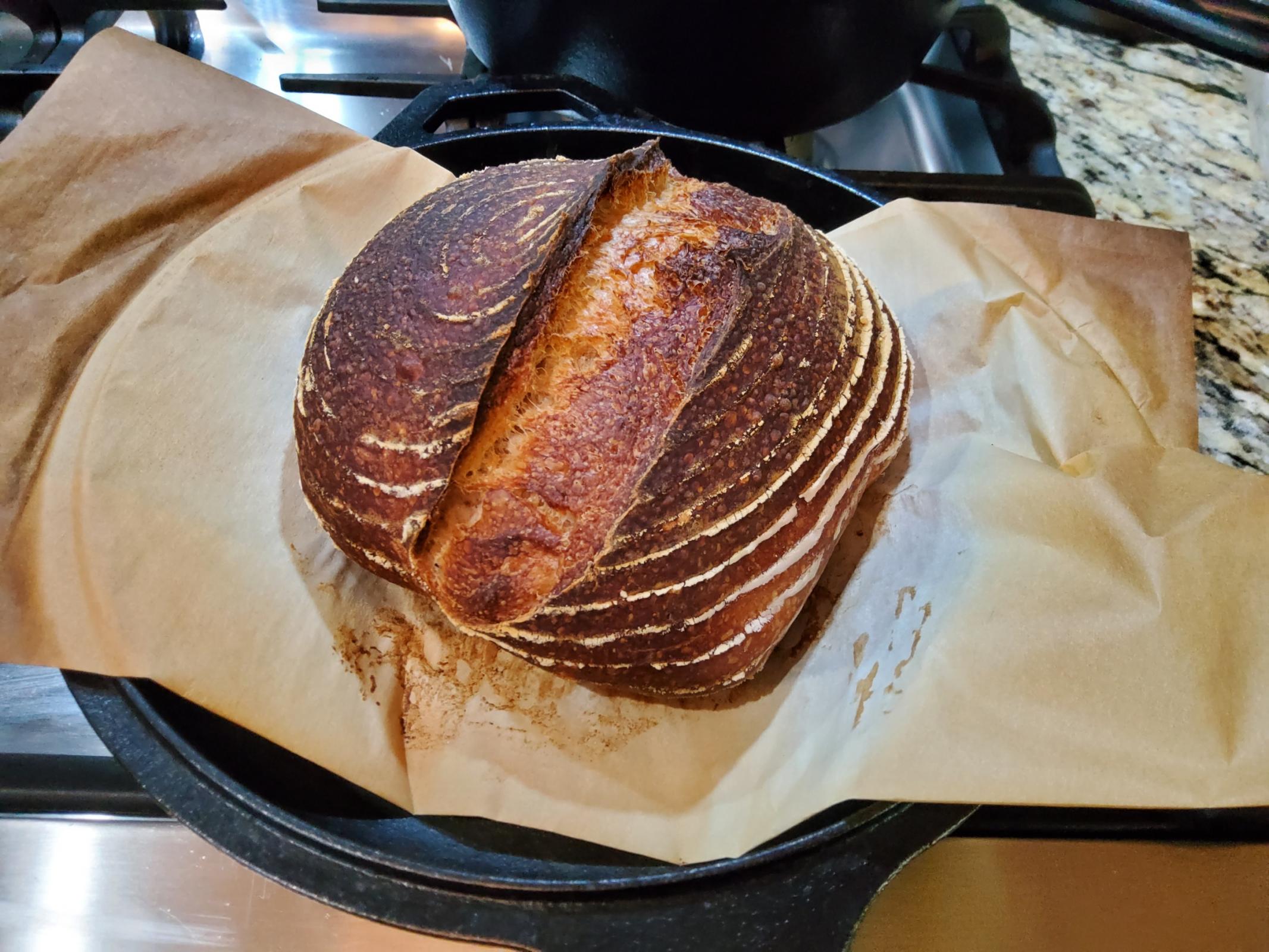 Normally I use the cloth liner in my baskets while proofing and never have issues.  This time I wanted the spiral design so I took the liner out and placed dough directly in the banneton. 
Two problems occurred which I seek advice on..
The wood of the banneton dried out the top of dough/loaf a little, creating a skin.
The dough was stuck inside to the banneton, but I was able to carefully peel out.
I dusted the banneton with flour to prevent sticking and achieve the spiral design. I covered dough directly (bottom of loaf) with slightly greased saran wrap and then placed the entire banneton w/dough inside a large plastic ziplock before placing into fridge for 18 hrs.