Another attempt, another flat bread
Another loaf, another flat disc. I just cannot seem to get a handle on sourdough bread. I have been meticulously maintaining my starter for two months now, never skipped a single feeding, never let it get stagnant, always calculate to the gram, always careful of its temperature, always making sure the filtered water is at the correct temp etc etc... it just does not want to leaven my bread.
The starter is sluggish, and its behaviour is unpredictable. Some days, it'll triple in size in 6-8 hours, other days it doesn't respond much to a feeding at all. I have tried 1:5:5, 1:2:2, 1:1:1 ... I have tried Five Roses never bleached AP, Robbin Hood Bread flour, have tried adding 50% WW from Bulk Barn, nothing seems to really change its behaviour. It smells yeasty with a hint of yoghurt, so I know there is yeast activity. It just doesn't seem to build up past a certain point. I try to always feed it after it has peaked and starting to cave.
I tried baking another loaf yesterday / today, and it turned out pretty flat like usual. The dough came together not too bad, the stretch and folds felt great, I could feel the strength building nicely, then it started to feel slack after bulking for 3-4 hours. When I tried to pre-shape the dough, it felt so much wetter and way stickier than when I had started. Shaping was a disaster. I almost binned it. I then composed myself and added a mountain of flour all around it and managed to "shape" it and put it in a Banneton. It grew considerably in the Banneton for 2 hours. Then it went into the fridge over night. It grew in the fridge even more. I was surprised. Baked it this morning and there is basically no oven spring to speak of. Crumb looks good, flavour is great. Balanced acidity. 
Recipe: 60% hydration
450g Bread Flour (12.3-13.3%)
50g whole wheat
300g water
100g mature starter (100% hydration)
10g salt

Mix flour, water and starter until combined, autolyse 30 minutes
Add salt, mix in standing mixer on low for 2-3 minutes
Knead in standing mixer at medium approximately 5-6 minutes
Transfer to bowl and rest 30 minutes
Stretch and fold, rest 60 minutes
Stretch and fold, rest another 30-45 minutes
Stretch and fold, tuck edges underneath to form ball shape
Bulk 2-3 hours until 20-30% larger
Preshape on counter (this is where it really wasn't working anymore)
Shape and transfer to proofing basket
Proof until bread has grown in size approximately 20-30%? (No idea what I'm looking for.)
Transfer to fridge in a bag
Next morning, flip onto parchment paper, score then drop into preheated dutch oven.
Bake covered, 18 minutes @ 485
Remove lid, bake until dark. (30 minutes approx.)
After stretch and folds: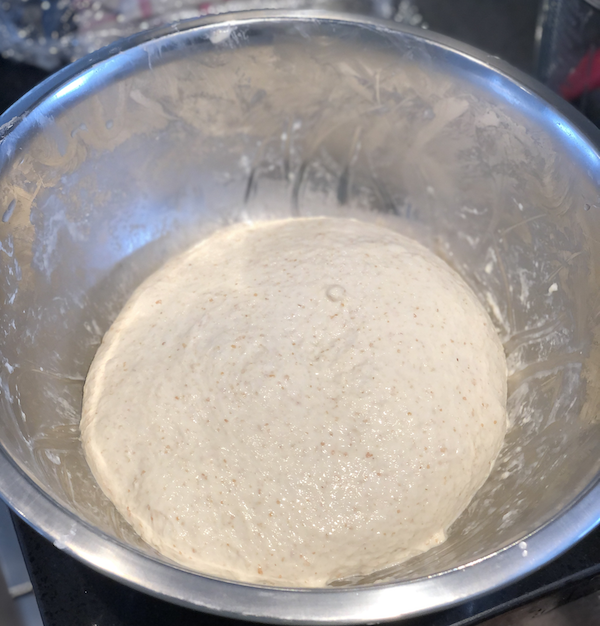 After bulk fermentation, too much?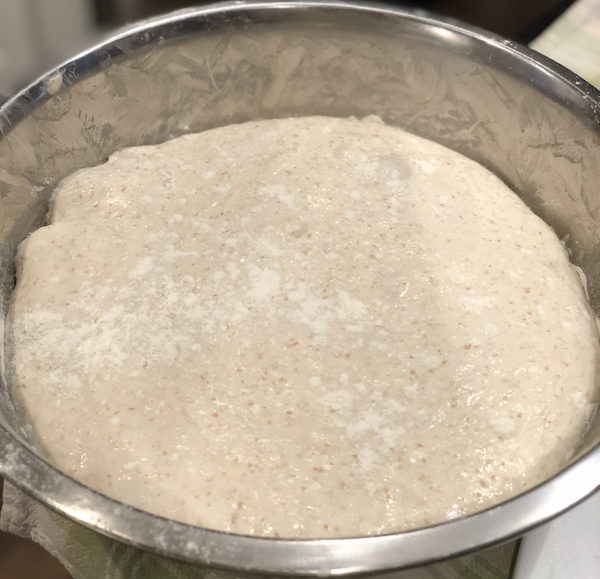 Shaping was a nightmare: