December 29, 2021 - 2:57pm
Tight crumb...Is it overproofed?
Hi everyone, 
I'm back after a few month away from sourdough baking and have been trying to get back on the saddle...And it's not been easy!!!
Here is my latest bake, not too bad for a 75% T110 La Milanaise and 25% whole red fife mix, and they were absolutely delicious, but I'm a bit perplexed by the crumb though and am unable to say if the breads are a bit over-proofed or not, given the tight crumb; or maybe it's something else...I know that I could not expect a crazy open crumb given the high content of whole wheat in those 2 loaves, and it was not my goal anyway, yet it seems that the crumb could have been a bit less dense and tight...Do you think it's a proofing issue, or kneading maybe? Shaping??
Thank you a gazillion times in advance if you would be willing to share your 2 cents on my loaves!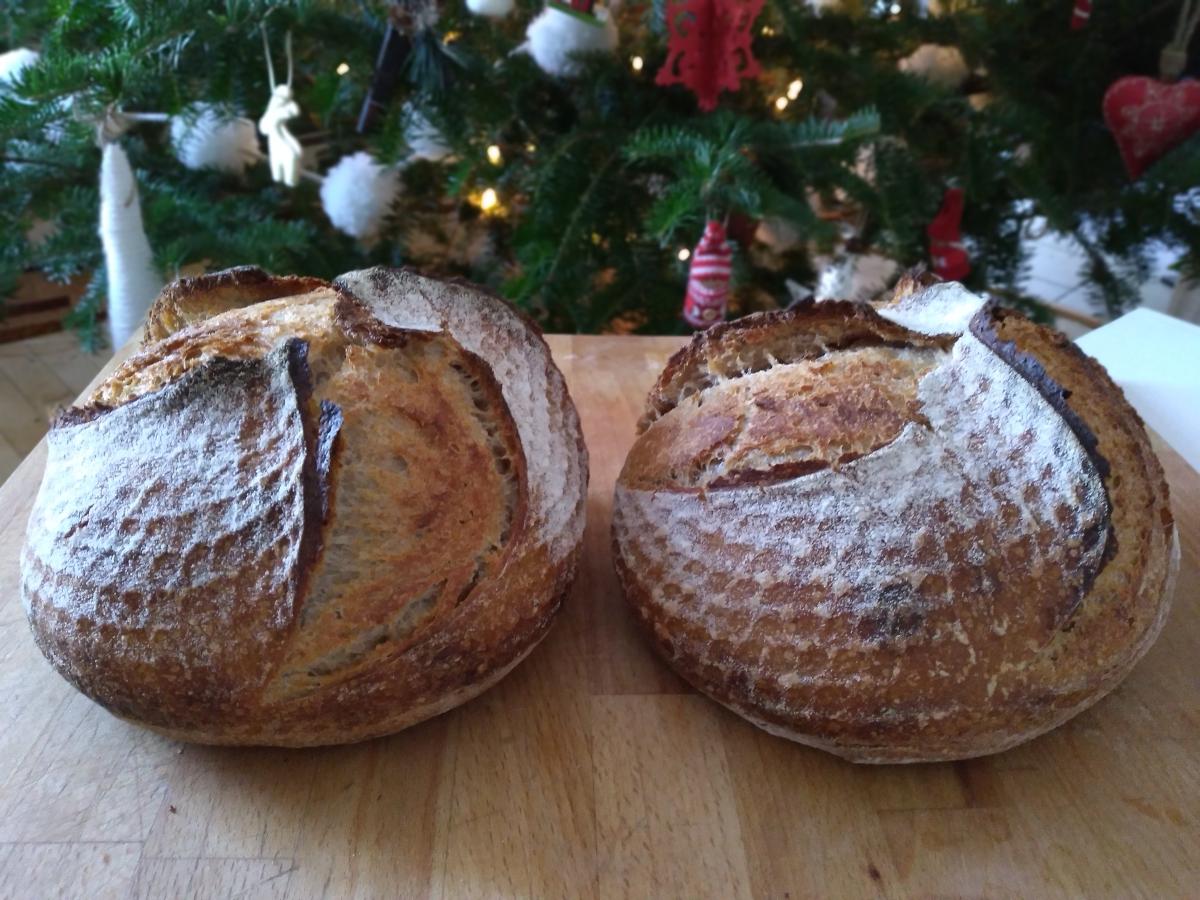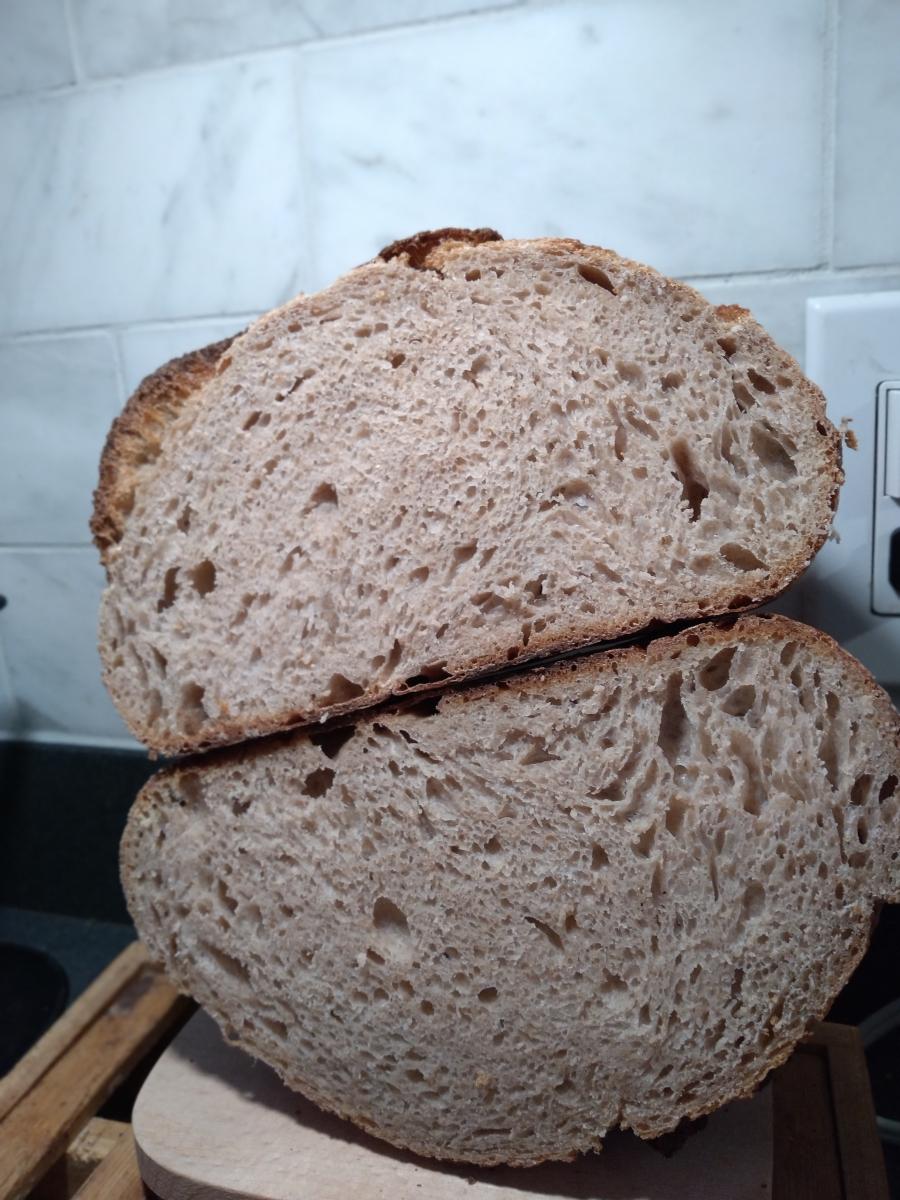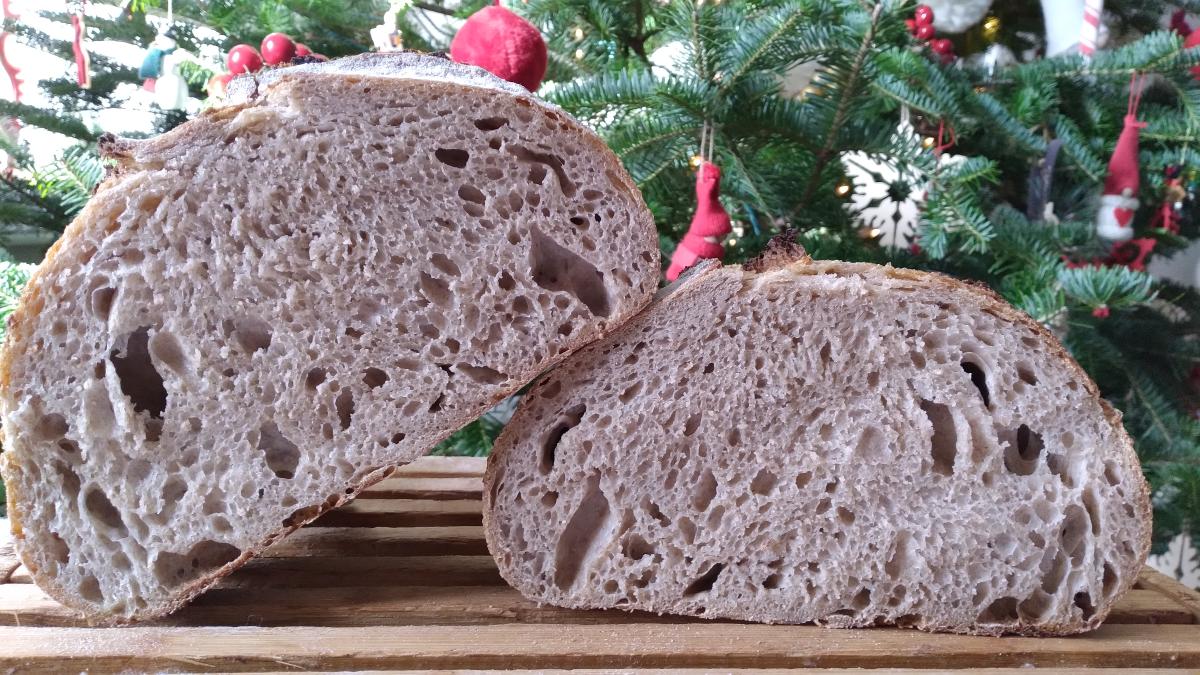 Here is the protocol I followed:
75% T110 + 25% Whole Red Fife
Hydration 75% / 20% active levain
2.1% salt
Autolyse 30mn at RT
Add salt + levain (very active) / Knead 5mn with Kitchen Aid (I have a tennis elbow that does not allow me to use my right arm for kneading unfortunately) + a few stretch and folds
30mn rest / stretch and folds / dough was still very strong and stiff, so I waited 1h before the next set of coil folds
Rest another 1h30 / coil folds
Total bulk time at 24 °C (in a proofing box) = 7h45
Then 15h at 3 °C
One loaf was baked in a Dutch oven, the other one in a ceramic cloche / 25mn at 230 °C + 25mn at 220