December 25, 2021 - 12:15pm
Christmas chocolate babka bread pudding
I had some leftover chocolate babka slices in the freezer that needed to be used up. When deciding what to do with it, I found this recipe:
https://www.allrecipes.com/recipe/7177/bread-pudding-ii/

I decided to make my own version and used that as the base. 😉
Babka was cubed and put into an 8x8 in pyrex. The dark chocolate was broken up into small chunks and distributed throughout the bread cubes. The pudding recipe was mixed as described, though I used just a little less sugar and left out the cinnamon. I thought about including it, I like Mexican cocoa etc. But I am bringing this to a holiday gathering, and wasn't sure if others would appreciate the combination. After pouring the mixture over the bread and chocolate, I used a fork to gently push the babka chunks down into the mix. I had a little leftover Nutella to use up,so at the last minute I dolloped some on top of the concoction for good measure.
This was soooo decadent, soooo good! It was a hit. One person who said he doesn't care for bread pudding had 2 servings, lol. Highly recommended if you ever want to use up leftover babka. 
Ready for the oven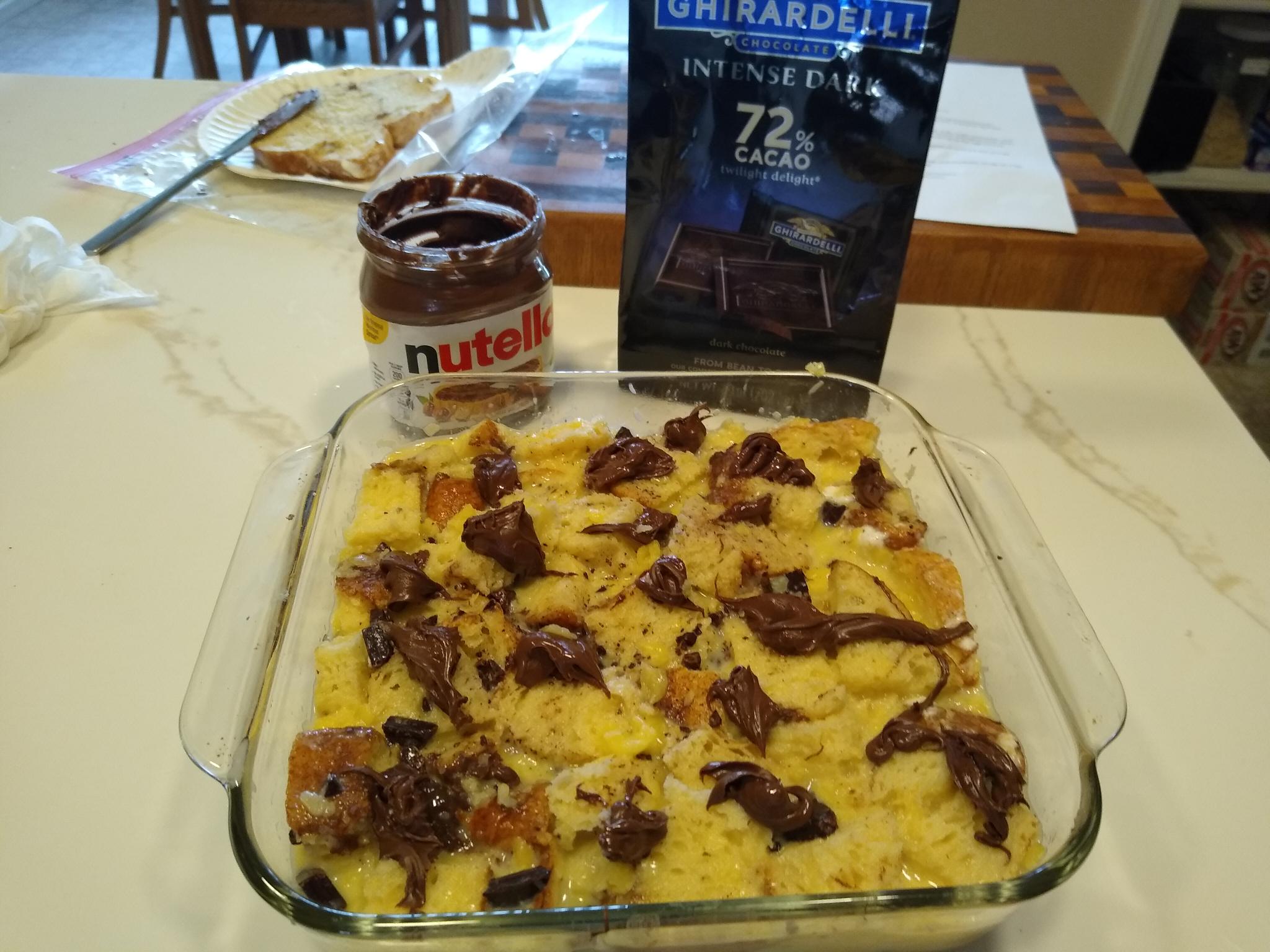 Still hot and bubbling, the smell is amazing!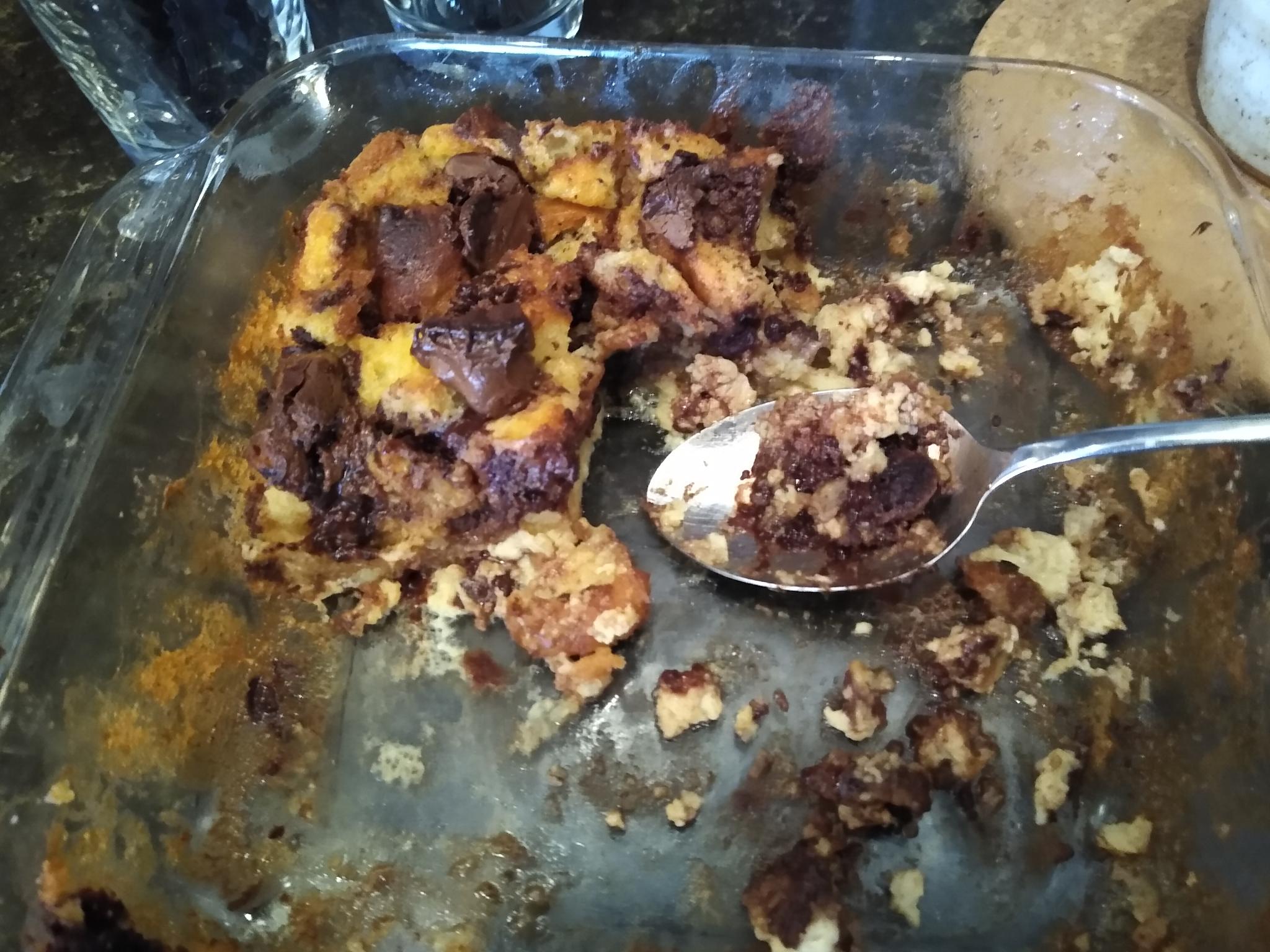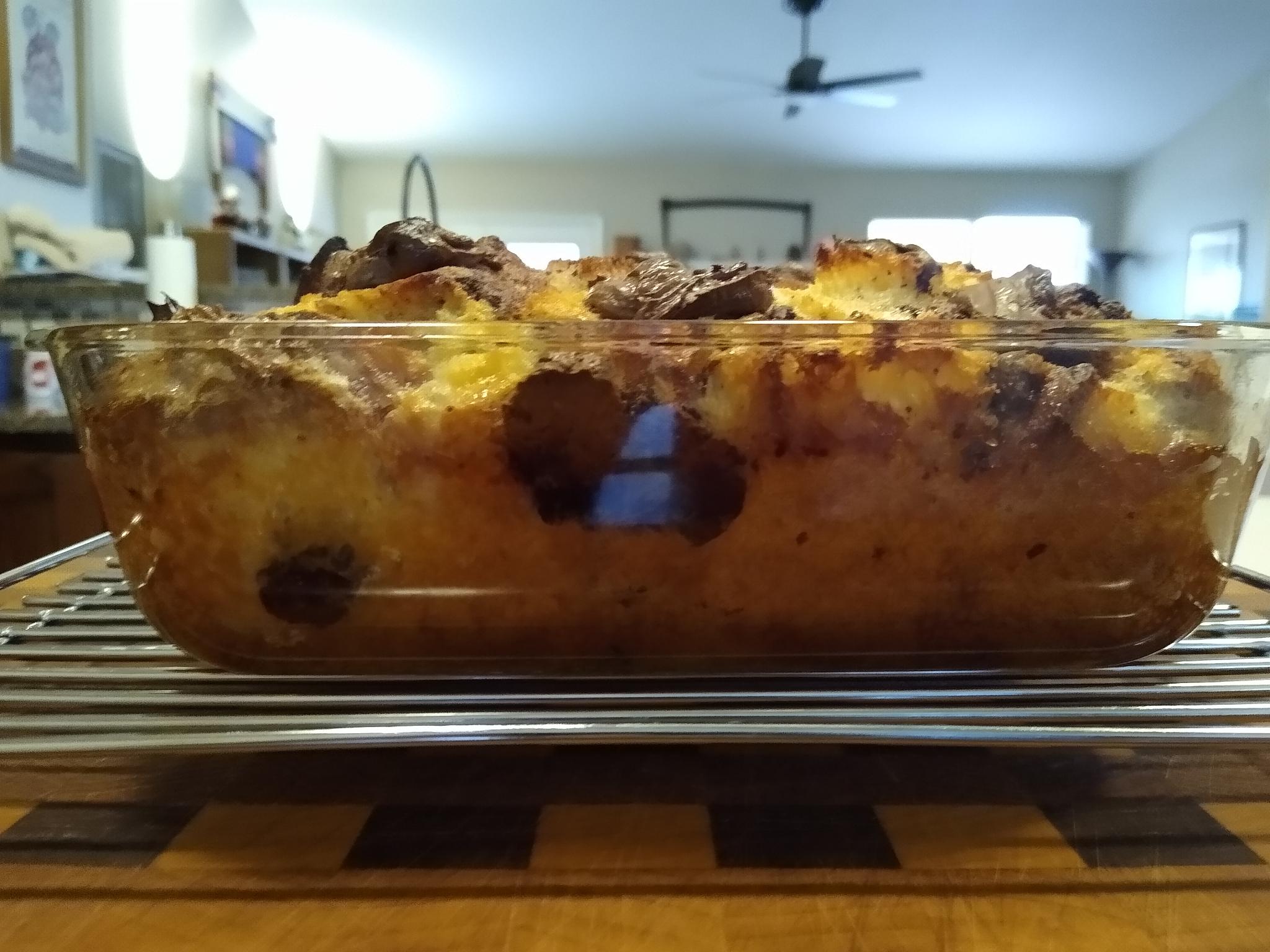 They liked it!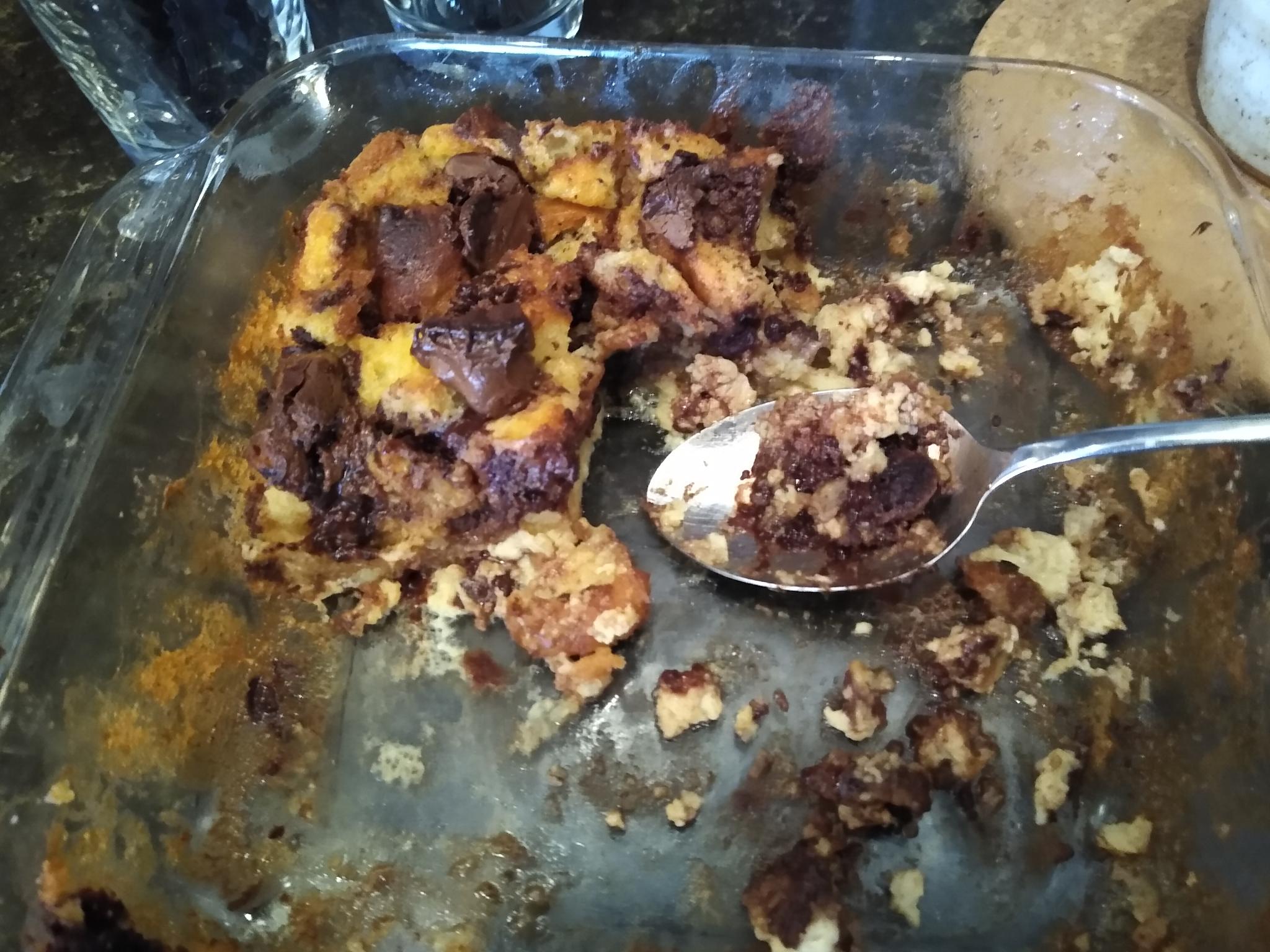 Merry Christmas!! 🎄