December 22, 2021 - 3:49pm
Adjustments to bulk and proof?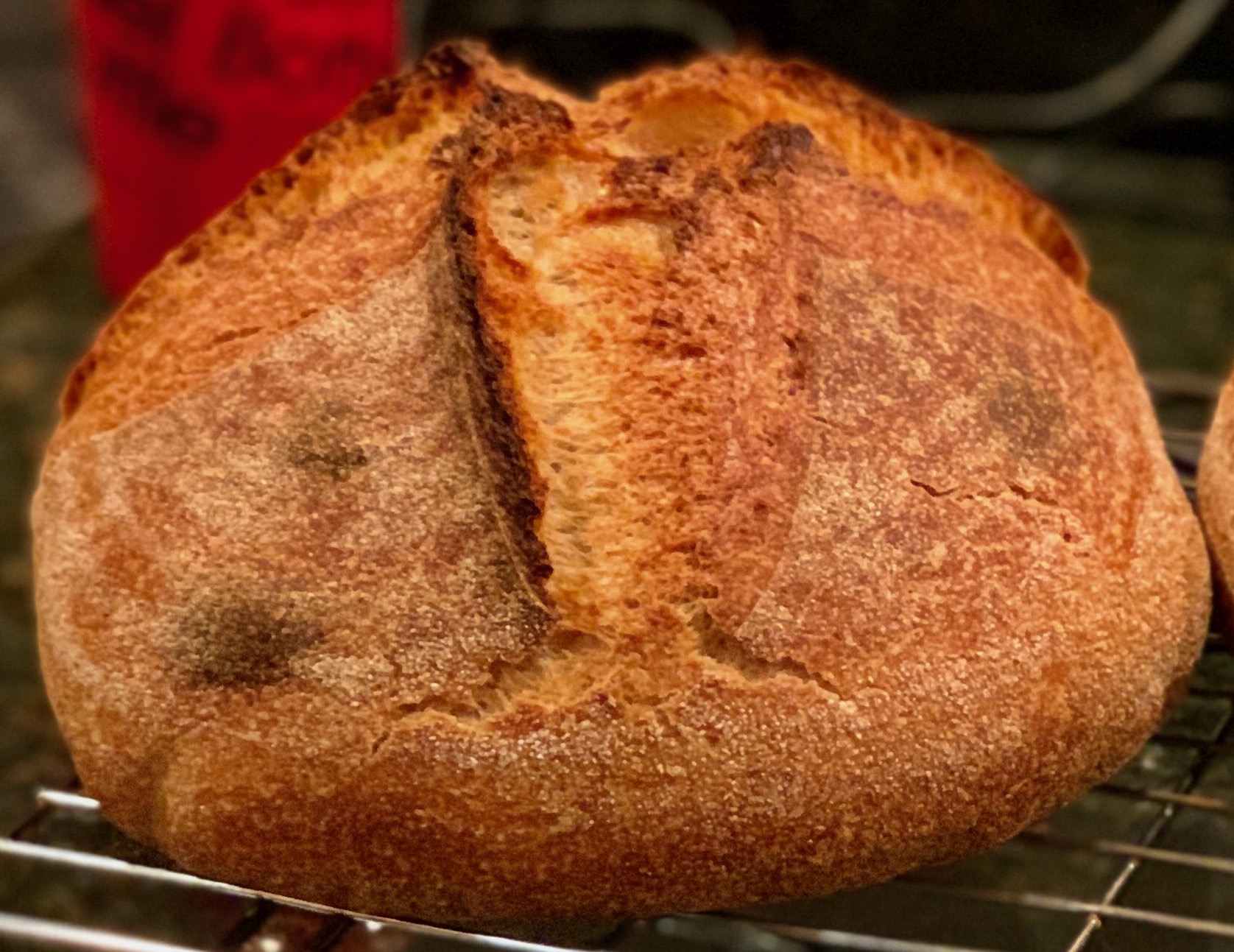 I've been having issues lately with a lack of oven spring with my usual sourdough formula....loaves are coming out flat, scores just spread slightly, no ear, etc.  Based on my analysis of the crumb, I decided they were over proofed.
Here's one example:
So, I tweaked things a bit in my process when I made bread yesterday, and was really happy to see these loaves come out of my Dutch ovens:
I was less excited when I cut into them this morning, and saw that I was definitely under fermented/proofed!
I know I need to make some adjustments to my process, and watch the dough more closely for signs of full fermentation and proofing, but just wanted to get some ballpark input on how much I should look at changing the timing of the bulk and proof steps.  Take a look at the details below, and let me know your thoughts on how much to extend bulk and proofing times (yes, I know, go by the dough, not by the clock, but I'm trying to get some ballparks here!) :) My initial thought is that I may need up to 2 hours more bulk due to the low inoculation (I usually do 20%, but have been reducing this), and adding time to either the 75F or fridge portion of the proof by another couple of hours.
Here's the formula and process for this bake:
430g AP (Central Milling "Beehive")
490g Bread (KA)
116g WW (freshly milled)
116g Durum (freshly milled)
58g Rye (freshly milled)
120g levain (100% starter was refreshed and doubled in about three hours, used the refresh to make the levain after 4.5 hours)
830g water
26g salt
Mix all flours, water, and levain in my Ankarsrum until a dough came together.  Slowly add salt, then mix on speed 3.5 for about 15 minutes (at this point I had a nice windowpane.)
Covered Ank bowl, and placed in my proofer set at 82F, dough temp was 80F at this point.
Performed a set of stretch/folds @ 30 minutes
Another set of stretch/folds @ 30 minutes
@ 3 hours after dough development, I letter folded the dough, then divided and preshaped
After 15 minutes I did my final shaping, placing dough in lined bannetons and into proofer at 78F
After 2 hours, I moved the loaves to the fridge for 1.5 hours
Oven and DO's preheated @ 550F, loaves baked @ 475F covered for 20 minutes, uncovered for 25 minutes
Thanks for slogging through all of this, and for any thoughts/input.  I've been in a slump, so happy to have achieved some spring again, but now need to dial in the fermentation/proofing for better final crumb.
Rich