December 17, 2021 - 2:35am
Eric's NY deli rye via Benny, yet another one
It seems to be a fashion here, but it was my turn to try out Benny's version of Eric's rye.

The taste was very mild, even though I used wholemeal rye flour. I think that perhaps my rye sour wasn't sour enough - started with a very sour 50g of rye starter so thought that 4 hours of 27 deg C would be enough to get a rye sour, it sure smelt sour but obviously needed more time to develop a stronger sour taste.

Texture was lovely, very soft and just like I'd expect for a deli loaf.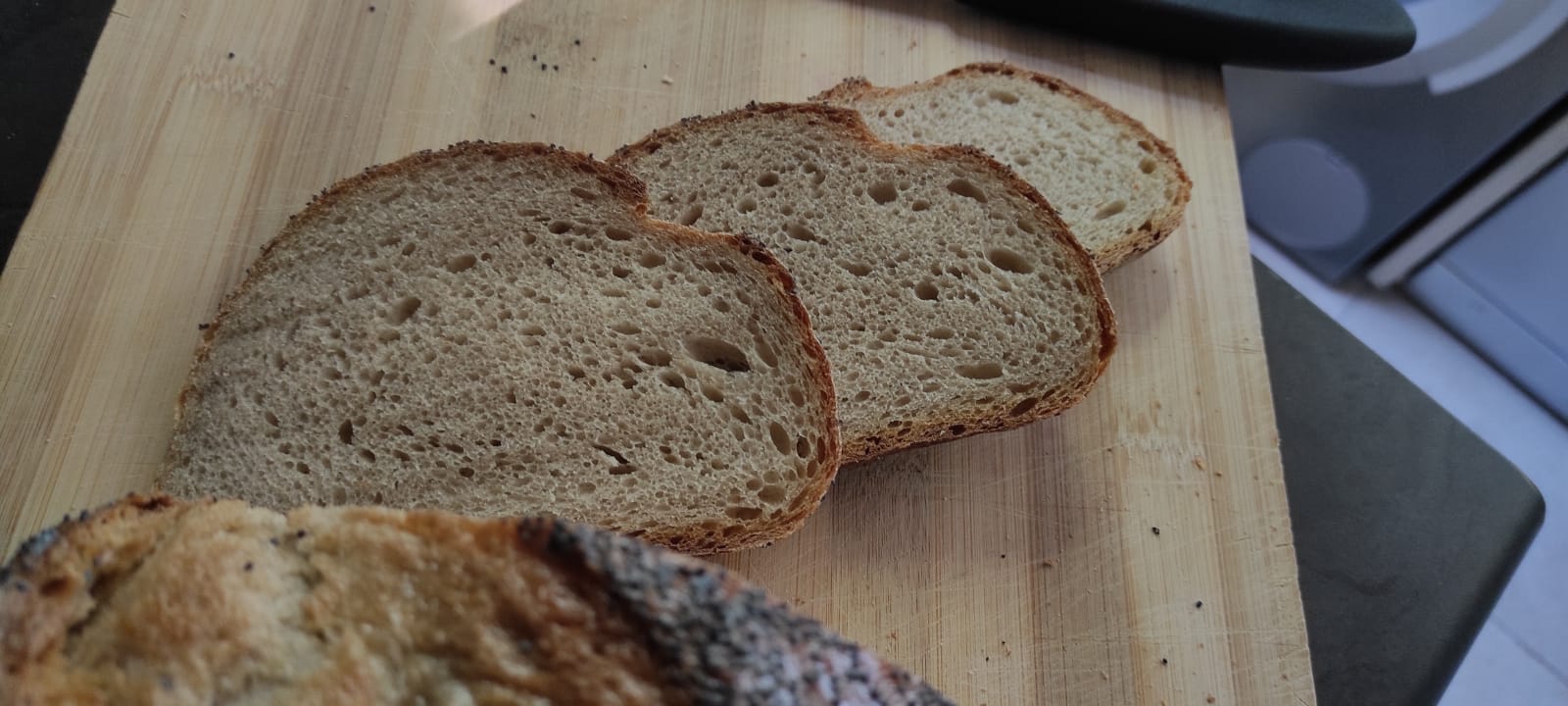 Next time I'll try adding Caroline's "trio" of EVOO/buttermilk/honey to it, and will be sure to use the raisin YW too. Might even consider some malt then. I'm not used to instant yeast, forgot to degas the dough prior to shaping!

The separate gluten development process is a winner. Had my doubts at first when the mixer got stuck into it, but old lady Kenwood eventually managed to produce a beautiful supple dough.

Oven spring surprised me! Think I should have scored horizontally across the loaves instead of at an angle.

I'm a beginner when it comes to corn starch glaze. I painted it on 10 minutes before the end of the bake, at least I thought it was 10 minutes before but the bake needed to go longer and so repeated again. It seems Benny paints it on after the loaf comes out the oven though?

I like the winebottle couche idea, even though it is a little dangerous in that there was a bottle or two of unopened wine left out there on the counter just begging to be opened.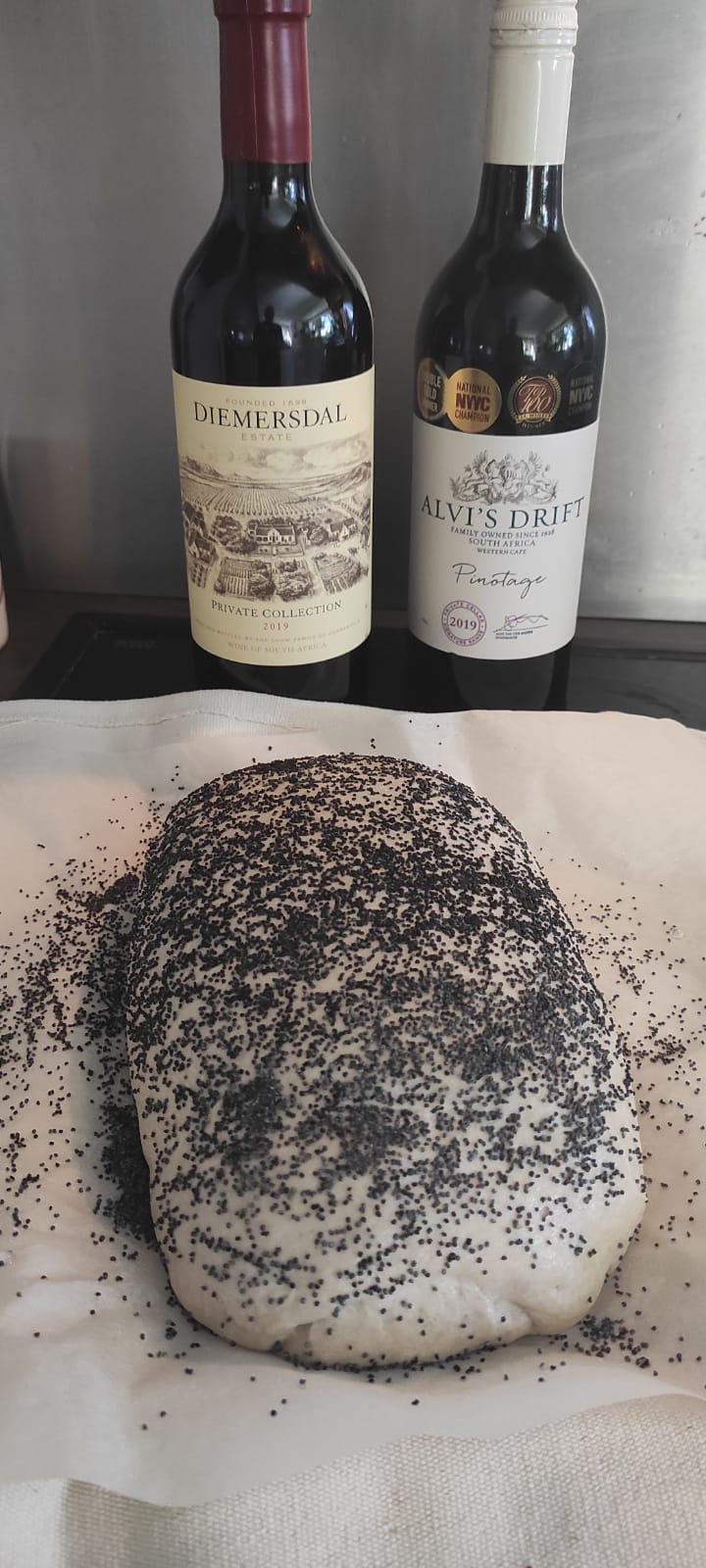 -Jon