Chocolate bloom in chocolate loaves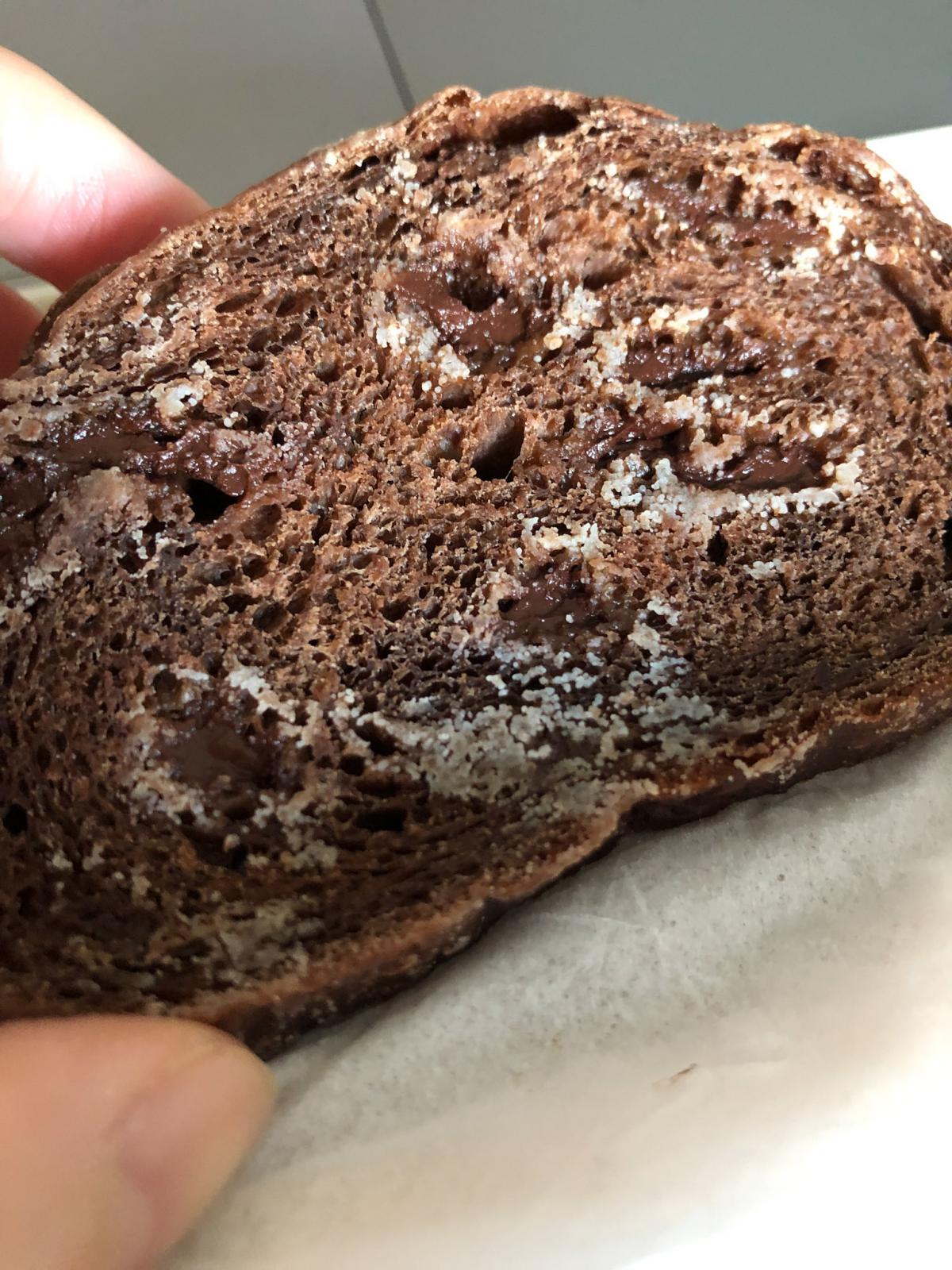 Hey guys! So I recently baked a loaf of chocolate chip bread, and a few days later the chocolate bloomed inside the loaf. Has anyone experienced this before? I understand that chocolate blooms when in contact with moisture but I dont get this when I bake chocolate chip cookies.
I need some enlightenment here!