T 65 - Butternut squash & coconut soup with bread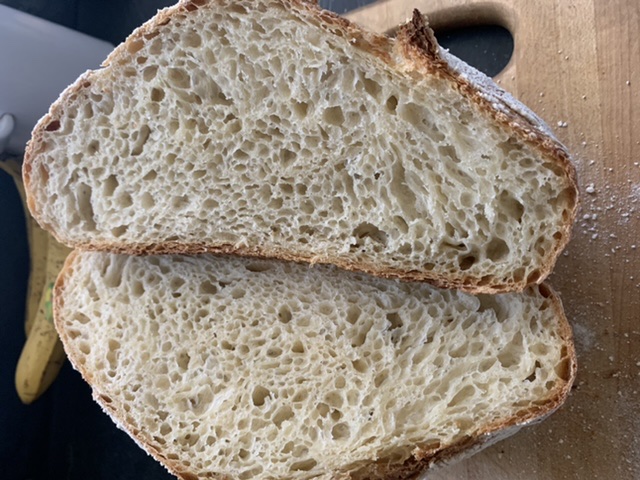 With a few alterations in method and hydration.
645g T 65
465g  filtered water
13g salt
heaping  1/4 tsp ADY
mixed on "1" for 5 min KA. Room temp 3 hrs. Placed outside on patio at 50 degrees 9 pm- 8 am. Removed from container beautiful gluten strands had quadrupled. Floured counter folded four four sides in rounded and placed in heavily floured clothlined banneton. Let rise 2 hrs refrigerator for 90 min preheated Le Creuset 450- 30 min. Turned out loaf onto parchment. Baked covered 30 min and uncovered 25 min. Perfection , the crumb is like a croissant as far as form. Soft and very light with a shattering rich crust. Have more experiments in the future.