September 29, 2021 - 7:50am
Swiss farmhouse with cranberry and pecan
Am still loving the yeast water! This was a repeat of Hamelman's "Swiss Farmhouse" from the community bake - used the same formula but with some minor tweaks. Said tweaks being that I used apple yeast water (fed using Granny Smith apples, originally started as a raisin yeast water); and replaced the raisins and walnuts by cranberries and pecans; the cranberries were soaked in boiled water for 20 minutes and so were slightly more hydrated than the raisins usually are.

The interesting thing about using the apple yeast water this time is that build 1 and build 2 both had some lovely apple odours to them, but as usual with the yeast waters I can't taste it in the final bread.

The bread flour that I used ("Champagne Valley") needed fairly long in the mixer before the mixer ran clean. It ended up needing 20 minutes before I was satisfied, and perhaps next time I use this brand of flour I'll try it with an autolyse beforehand as that felt like a long time. But, the long mix gave a nicely developed gluten, and I've never had the experience of slicing into a bread and thinking the interior looked like the interior of a croissant until this one.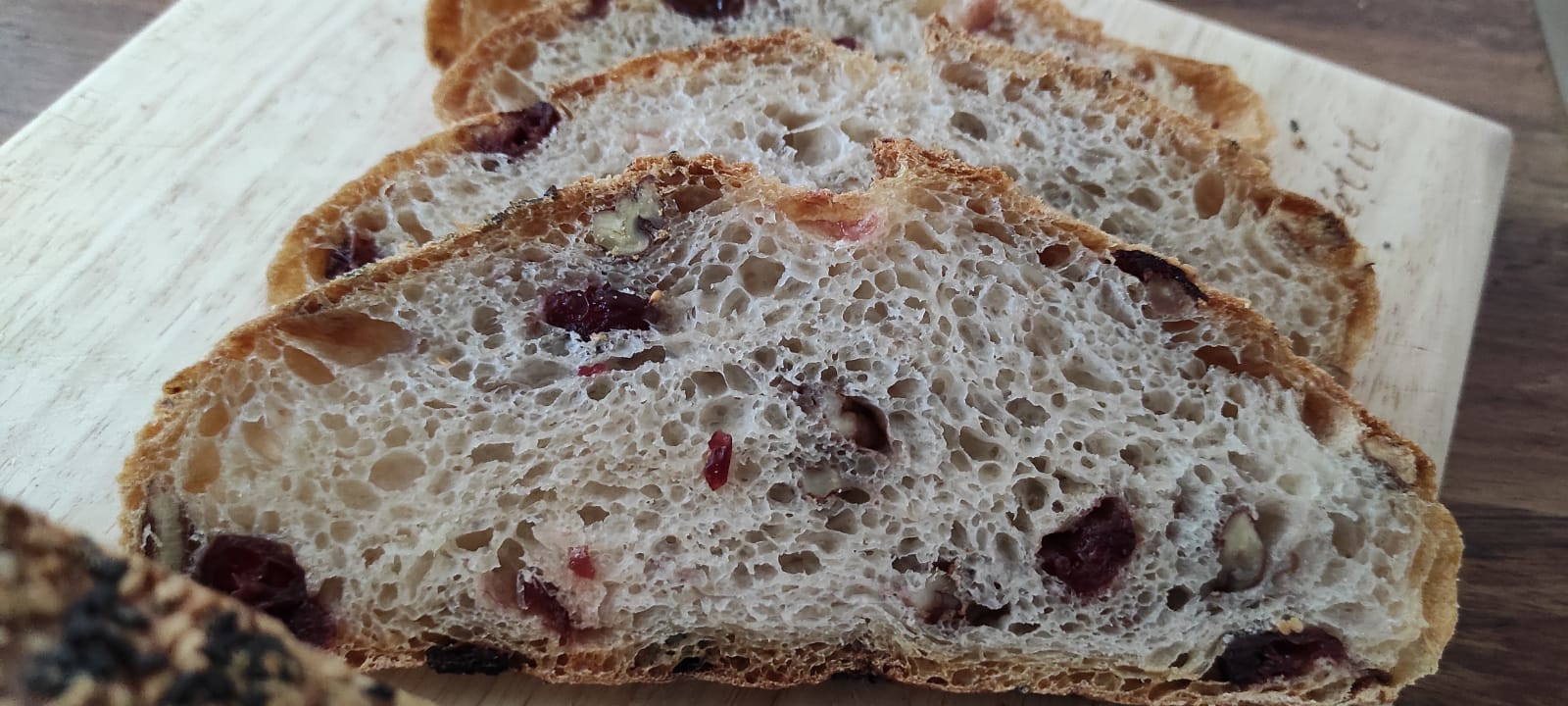 To be fair "work meetings" meant I was distracted, so perhaps I let the fermentation run longer than usual too, but that isn't such a bad thing now, is it? So this bread had 2 hours of bulk fermentation before shaping without any coil folds, followed by 2 hours of final proof before it was baked without a cold retard. The aliquot jar at the time of baking showed a volume increase of about 225%, think this is a first for me without over proofing!