September 22, 2021 - 12:33pm
Kingdom Bakery Polenta Levain Baguettes
Posted before as big batards, so first time out of the chute as baguettes.  
We were eating grilled pork chops with polenta a few evenings ago, and that reminded me of this bread that I'd made twice in succession back in Feb. for the first time.  
This time, aside from the baguette shape I rejected using the mechanical mixer instead opting for a hand mix.  
These "require" no autolyse, incorporating the cooled creamy polenta after the initial mix of F W S Levain and a 5 min rest.  50 French Folds after polenta incorporation, another 5 min rest and then 40 more FFs.  A 2.5 hr. Bulk Ferment with letter folds at 60 & 120 min.  Retard, divide, pre-shape and shape much later, then onto floured couche where they will shed a lot of moisture back in retard again.  
Bakes at 475dF with 15 min steam up front.  Formula is in the linked posting above.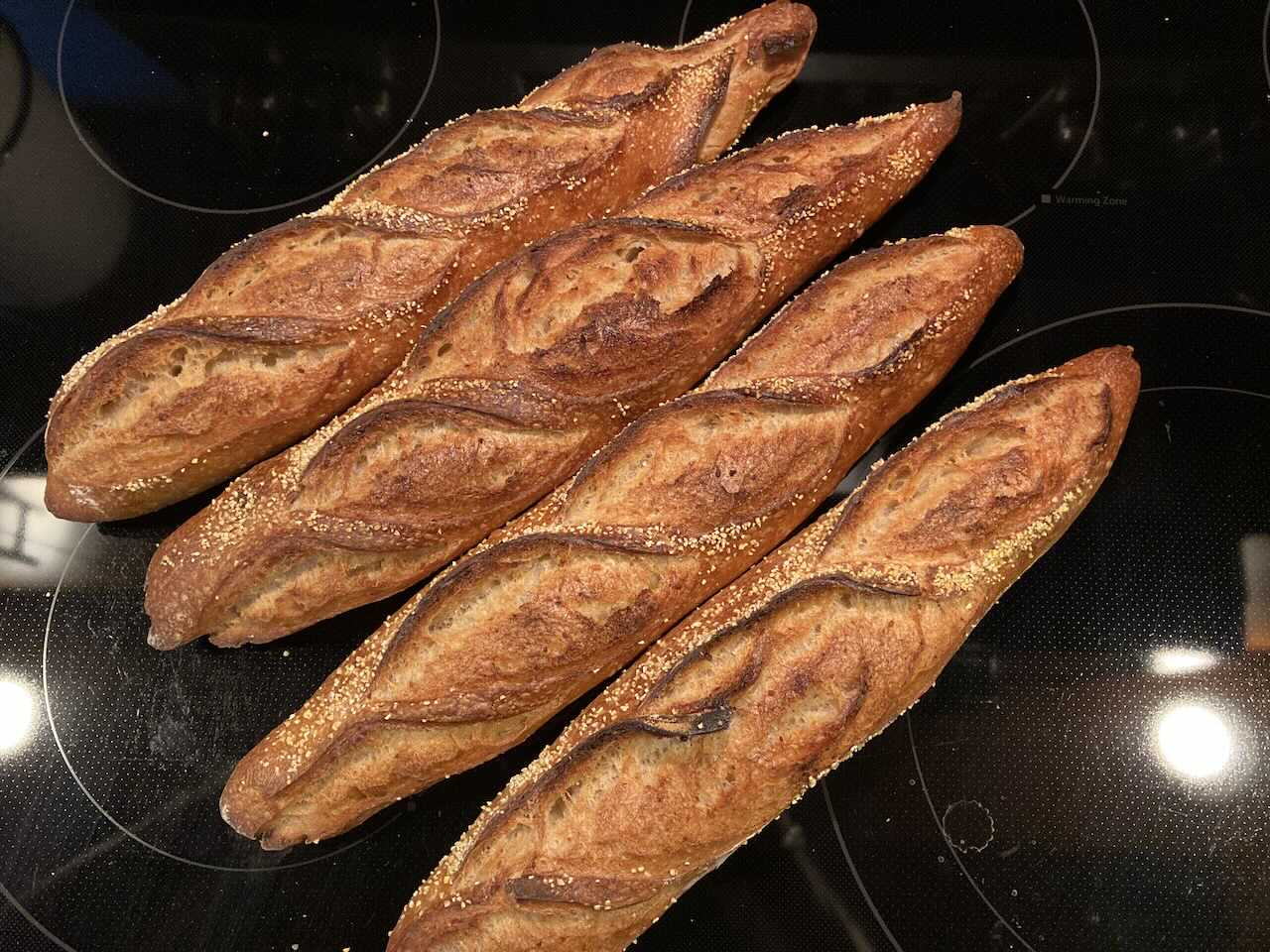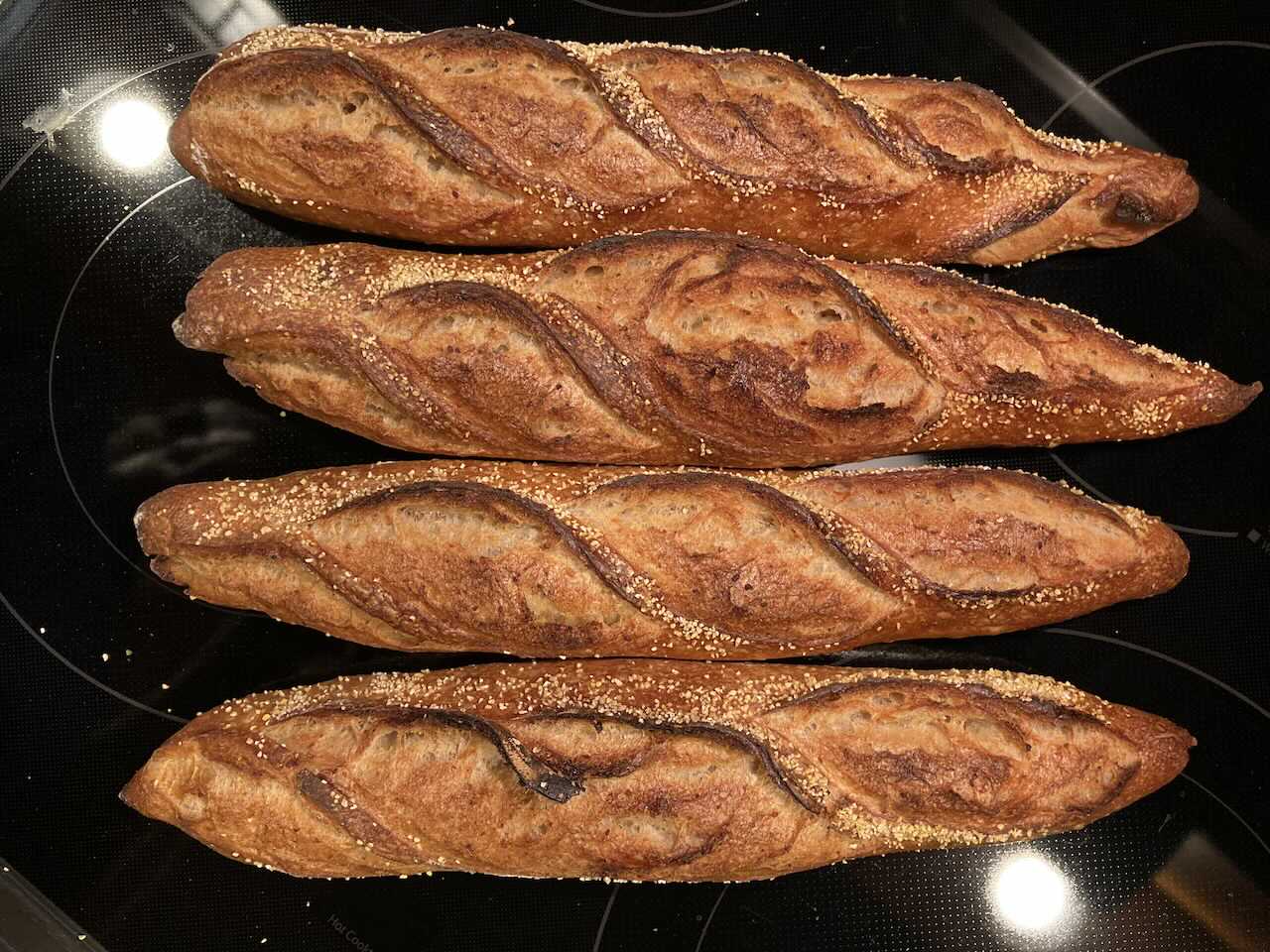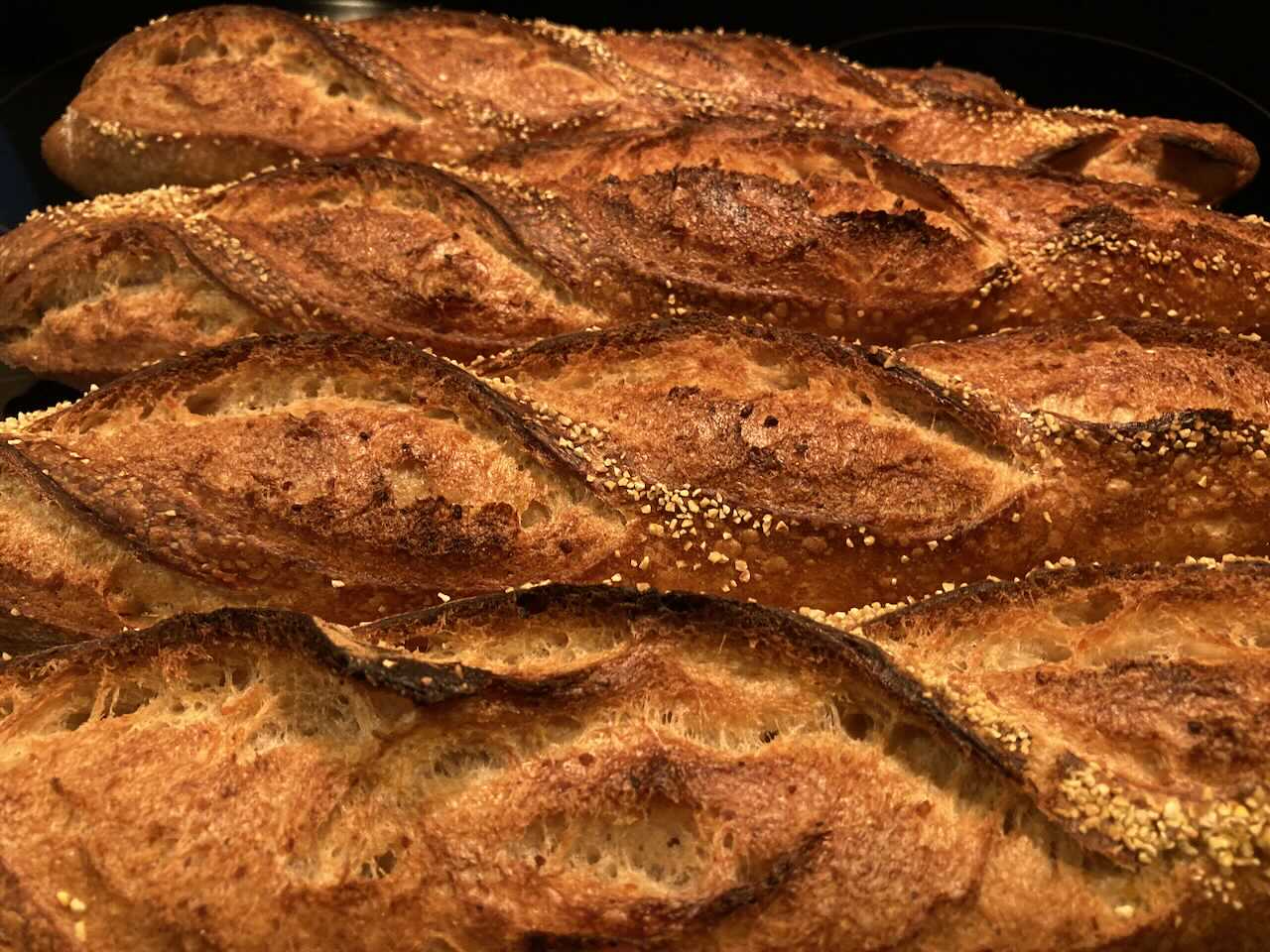 A light sprinkling of cornmeal for the look and the eventual vacuuming them up off the floor.  These are baked dark to ensure the moisture is baked off and because I like them that way.  The crust is as crunchy as the day is long.  
310g x 4 baguettes/long batards