September 20, 2021 - 3:10am
Trying to get a good sandwich loaf profile.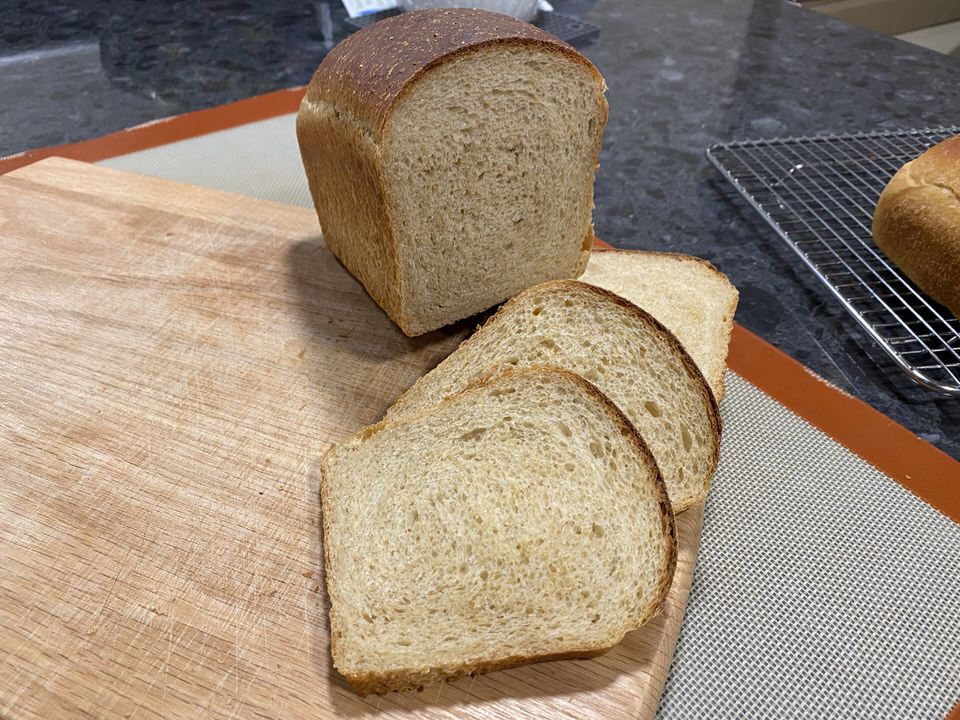 I've been experimenting with Debra Winks 100% whole-wheat sandwich bread but have been struggling to get a good sandwich loaf profile. Today I baked two loaves in two different sized pans to see if I could obtain a higher loaf. I've been baking them previously in 210 x 110 x 70 mm (8.27 x 4.33 x 2.75 inch) pans. Today, I compared my usual loaf pan to another I've had for years, narrower, shorter but taller; 185 x 95 x 90 mm (7.28 x 3.74 x 3.54 inch). Both pans had 500 grams of identical dough and were proofed alongside each other. Both proofed and raised to the rim of the pans at the same time and were baked together. The results were very encouraging; the smaller pan produced a loaf of the profile I prefer for sandwiches.