September 19, 2021 - 2:46am
What give crumb a grey colour?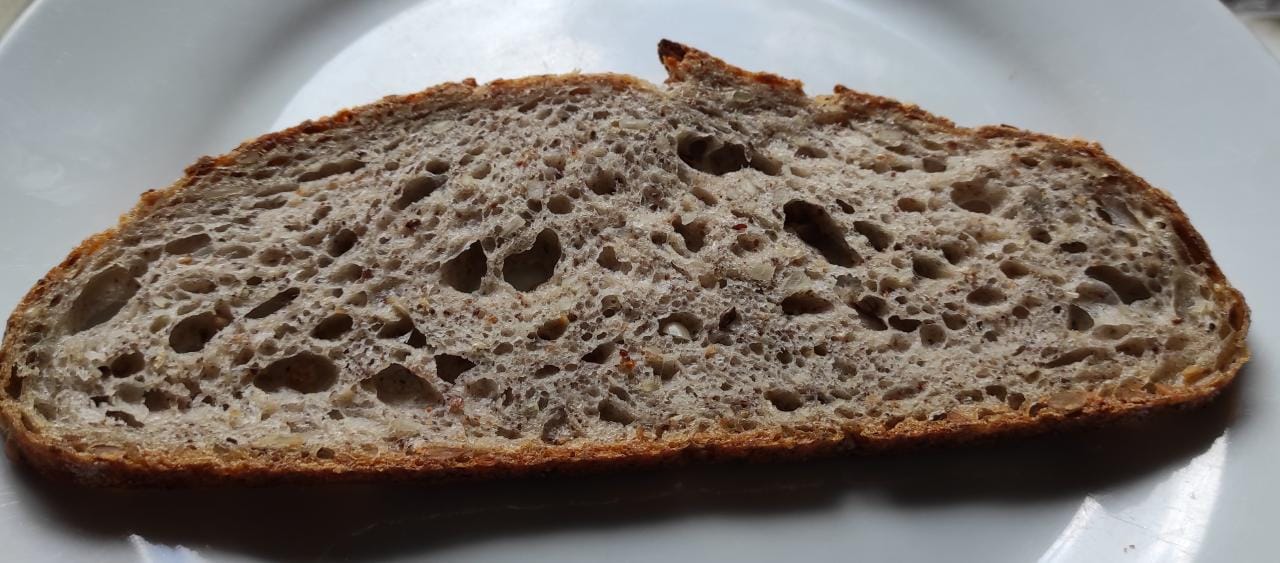 Made a bread where the crumb has a noticeable grey colour.
Can't figure out yet what causes it - the recipe used is 'loosely' based on Alan's recent baguette post where he used Hamelman's seeded SD recipe.

So, could it be:
- The approximately 17% rye flour used (together with an AP flour).
- Used soaker of ground flaxseeds (brown).

Might also add that the levain did overflow its container from the overnight feed and needed to be refed 1:1:1 before using in the bake, but more likely in my opinion it was the rye or ground flax...? I'm actually thinking now it might very well be that bag of AP flour too - it is normally has a very white appearance unlike the usual cream coloured flours I use.
Here's another pic in more natural lighting (I guess the colour is fairly subtle, but it really stood out under LED light last night)