Fröstlberg-Kruste - Evaluation, Please?
I'm focusing on rye, and wending my way through the recipes of our own Hanseata, Karin; Lutz Geißler; and Brotdoc.
This is a second bake of Geißler's "Fröstlberg Kruste," which I find delicious.  The balance of bread spice, gentle nip on the tongue of acidity and the nice sweetness generated from an overnight soak at 75 C* all make for a really nice bread, at least to the extent I am doing it justice.
However, it sure seems flat to me.  That said, he does describe the loaf as "typically Austrian flat." (Mini?) Can't tell if it's flatter than Lutz has it (L is his, R is mine), but it seems flat.  It came out of the oven at an internal temp of 97 C and rested 24 hours.  It tastes to me just a touch gummy (and I do mean that literally.  Right on the edge with "pleasantly moist," by my mouthfeel).  My wife disagrees and calls it spot on.  (She's a big dark rye lover, as an Estonian).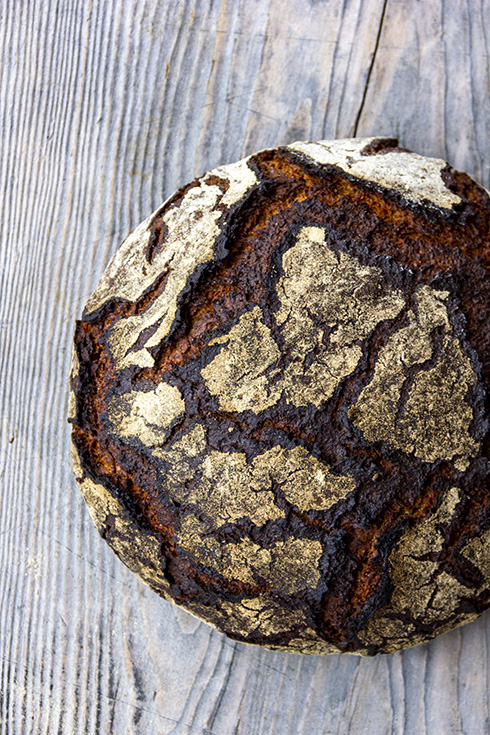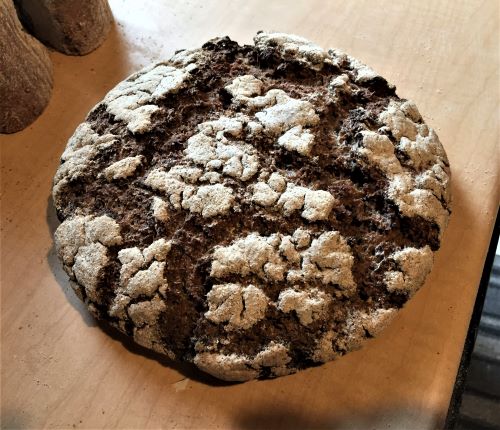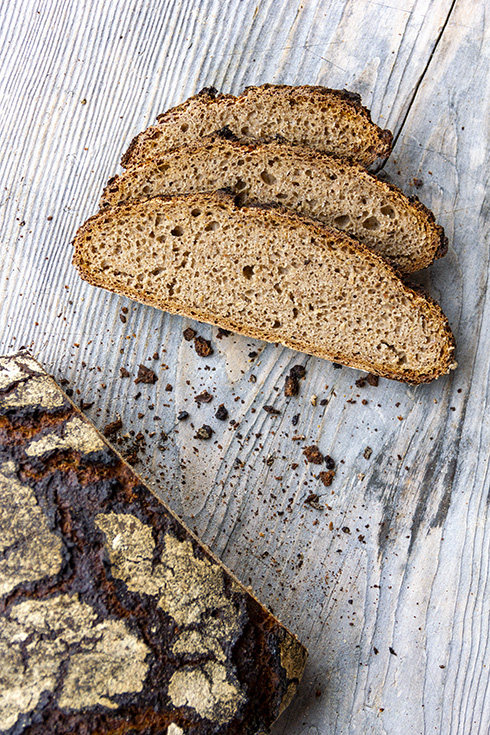 It's also funny that I see the same word in many German recipes, "saftiges," which I think means "juicy" or the like, yes?  Is that indicating moistness, a pleasant moistness and not dry?  
For these ryes, would you suggest a higher internal temp?
Are you seeing anything in the crumb photo that suggests a proofing or shaping (or other) issue?
Thanks for taking a look.
*Though this temp is right at the limit of amylase activity..  Any higher would denature even a-amylase.  It's also curious to me he callse for the soak at this a-amylase range, ruling out any b-amylase activity entirely.  Bears some thoughts.