Tartine semolina bread variant with cranberries, orange zest, fennel & coriander
The Tartine book has an interesting variation on the semolina bread called "Golden Raisin, Fennel Seed, and Orange Zest." I've got a friend who makes this bread, but substitutes the raisins for cranberries and calls this her "Christmas bread."

I used a 100g bag of cranberries which were presoaked in boiling water (120g after drainage).

Also, I've struggled in the past with semolina 'rinacinata' in bread, so I developed two doughs and laminated them together with the inclusions, this let me develop the gluten in the semolina dough at  lower hydration and get quite a strong dough upfront. In the pic below of the two doughs the semolina dough (70% of the flour) is the bowl on the right and the bowl on the left (30% of the flour) is strong bread flour dough. I used a little bit less water than Chad (used 330g of water in total, whereas the book had 375+25g listed), but followed what the dough felt like it could hold.

The bread had the lovely yellow semolina colour, and was my first successful high semolina bread! Think I have the double dough lamination to thank for that!

Taste wise the fennel seeds do dominate, so it isn't an everyday bread, but the combination with orange zest, coriander and cranberries was quite interesting to try out. Perhaps too, that floral linalool flavour from the toasted coriander seeds is the thing that held the flavour and made this an interesting bread.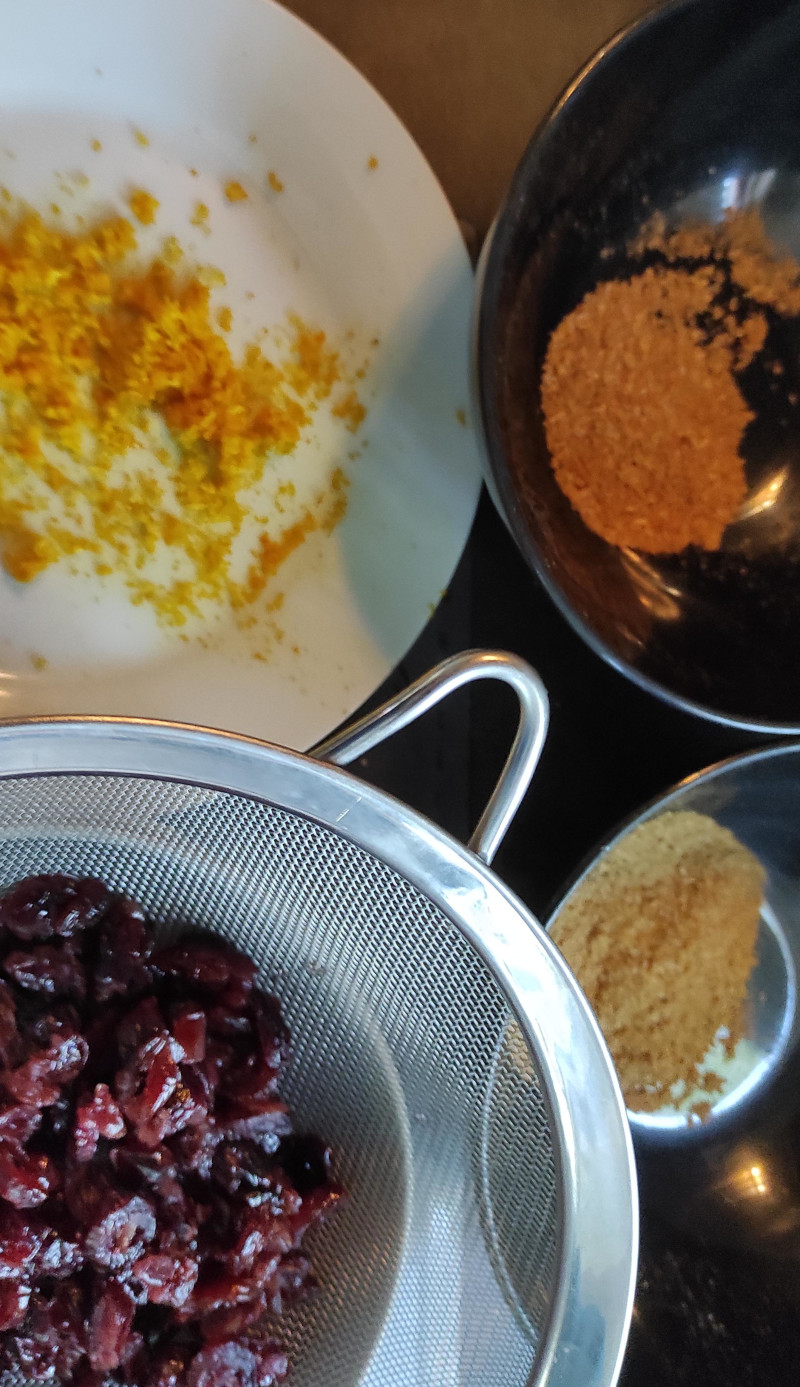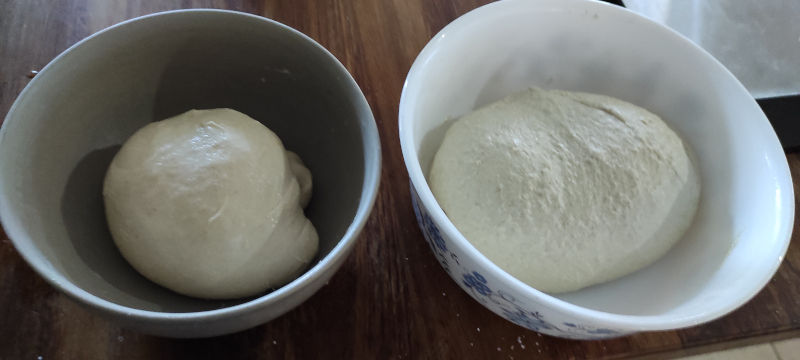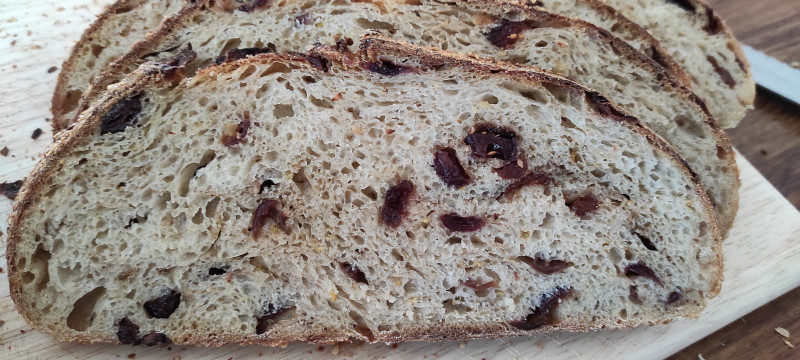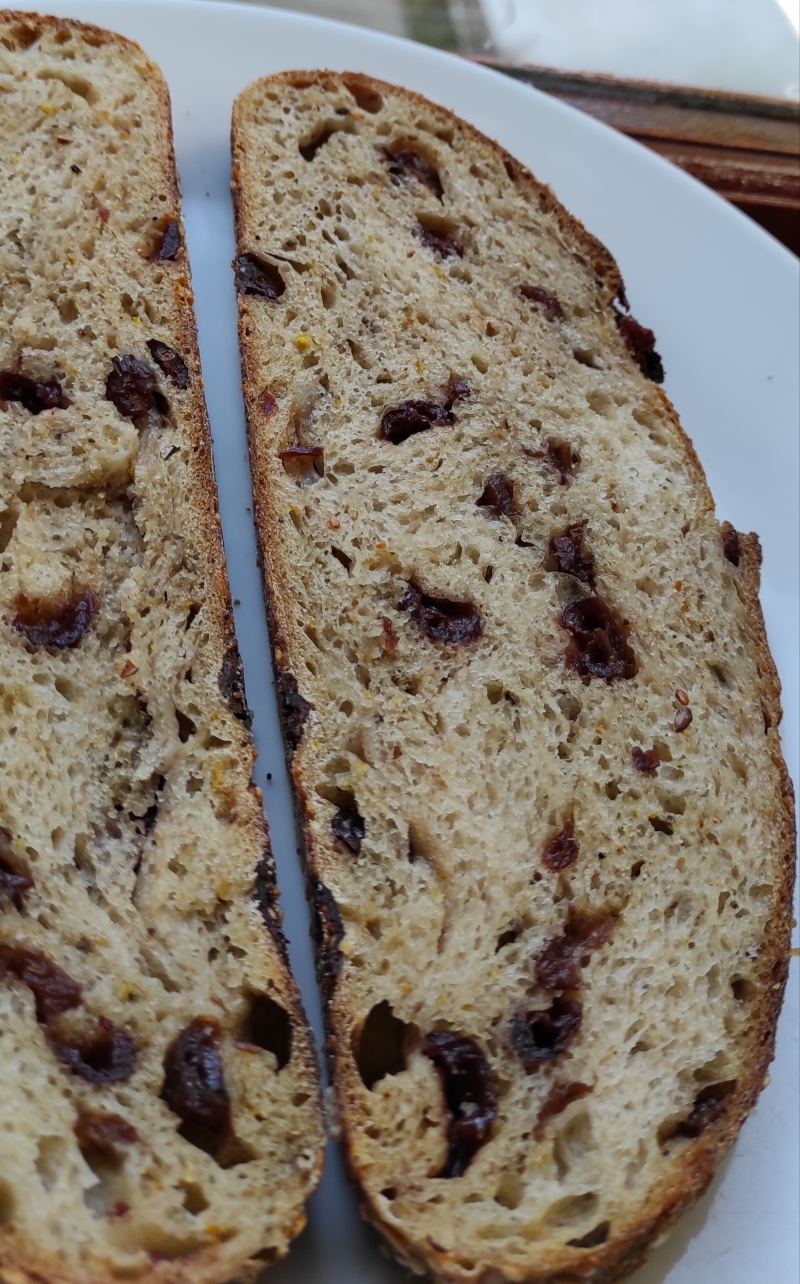 In the light by my window it looks a little golden.