October 26, 2020 - 8:05pm
Cranberry Spelt with Pepitas
Since the baguette brigade has moved to blogging about bread I thought I should follow along. I have been making this bread for quite some time. It was one of the first videos that Trevor Wilson posted. He calls for pecans but I always use pepitas instead. I make it more often than any other bread because it is great for morning toast and is a good vehicle for Nutella. 
Other than mixing baguettes and pizza dough by hand, I have switched to my Bosch mixer for the rest of my breads. My weekly whole wheat Approachable loaves that go through the spin cycle for ten or more minutes until shiny. I am doing some machine learning to replicate hand mixing of an open crumb sourdough loaf by doing a short mix with a pause then a bassinage to get the hydration up and letting the mixer incorporate the add ins. I have switched to a stiff starter(60%) recently and am liking the results. It is a little more effort to feed and knead but it does seem to add some lift to the dough.
The recipe is 80% bread flour, 20% spelt(milled and sifted at home) 75% water 10% fermented flour. 20% Craisins and 10% sprouted pumpkin seeds 2% salt.
I put the water and the stiff starter in the mixer and use the cookie paddles to break up and mix until frothy. Switch to the dough hook and add the flour until just combined. Fermentolyse for 30 minutes then add the salt and mix at speed two while adding the last 25 grams of water. The mixer does a great job of incorporating the added water in less than two minutes after a brief pause I dump in the add ins and mix on low until barely mixed in. Sometimes I leave it in the mixing bowl for 30 minutes and then dump it out and coil fold it into shape with another coil fold or two the rest of the way.
Retard the shaped loaf overnight and bake straight from the fridge on a stone with a graniteware cover for 20 minutes and then remove the lid and finish baking until done.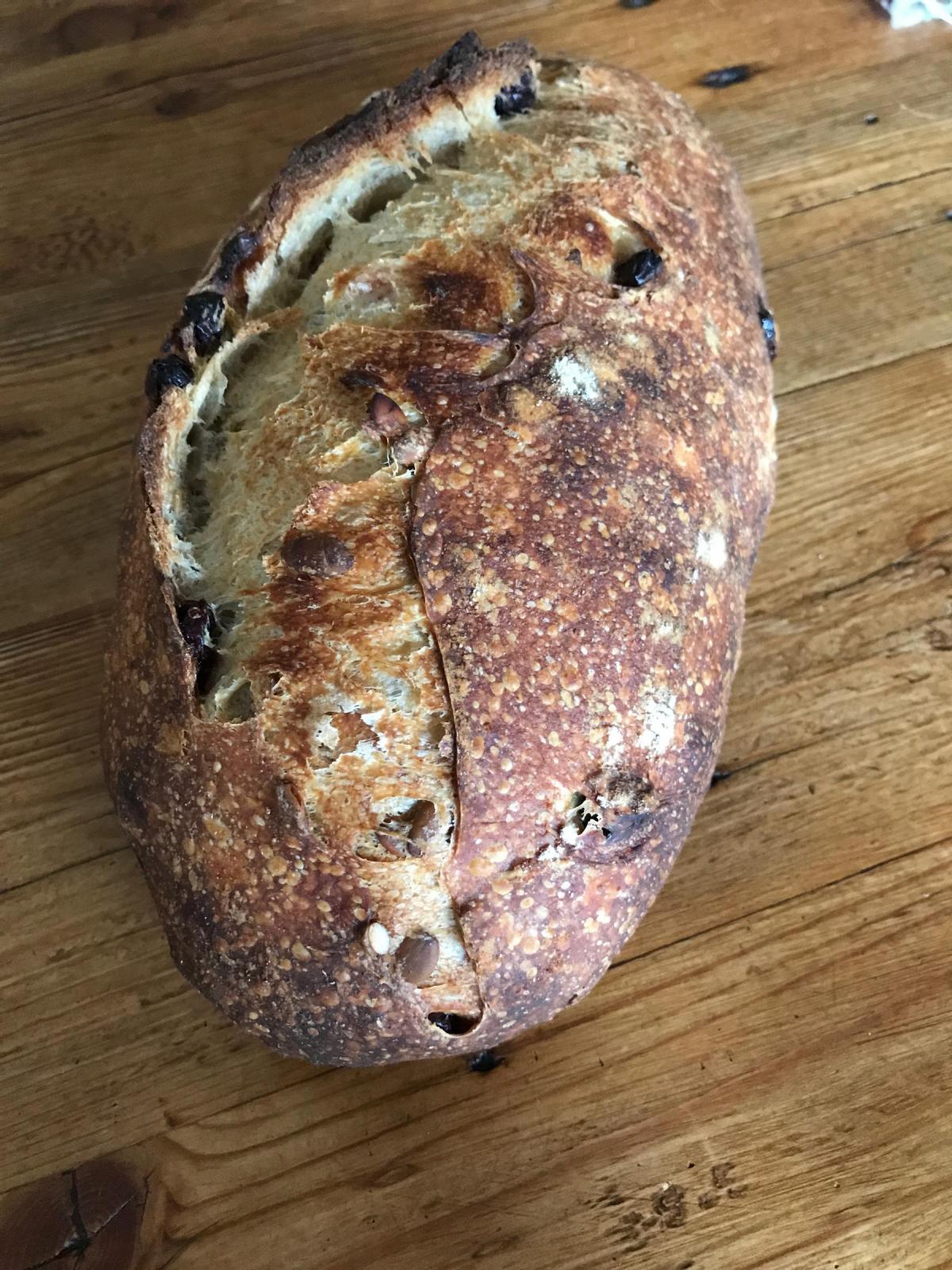 Benny's Yin and Yang S slash worked well for avoiding the cranberries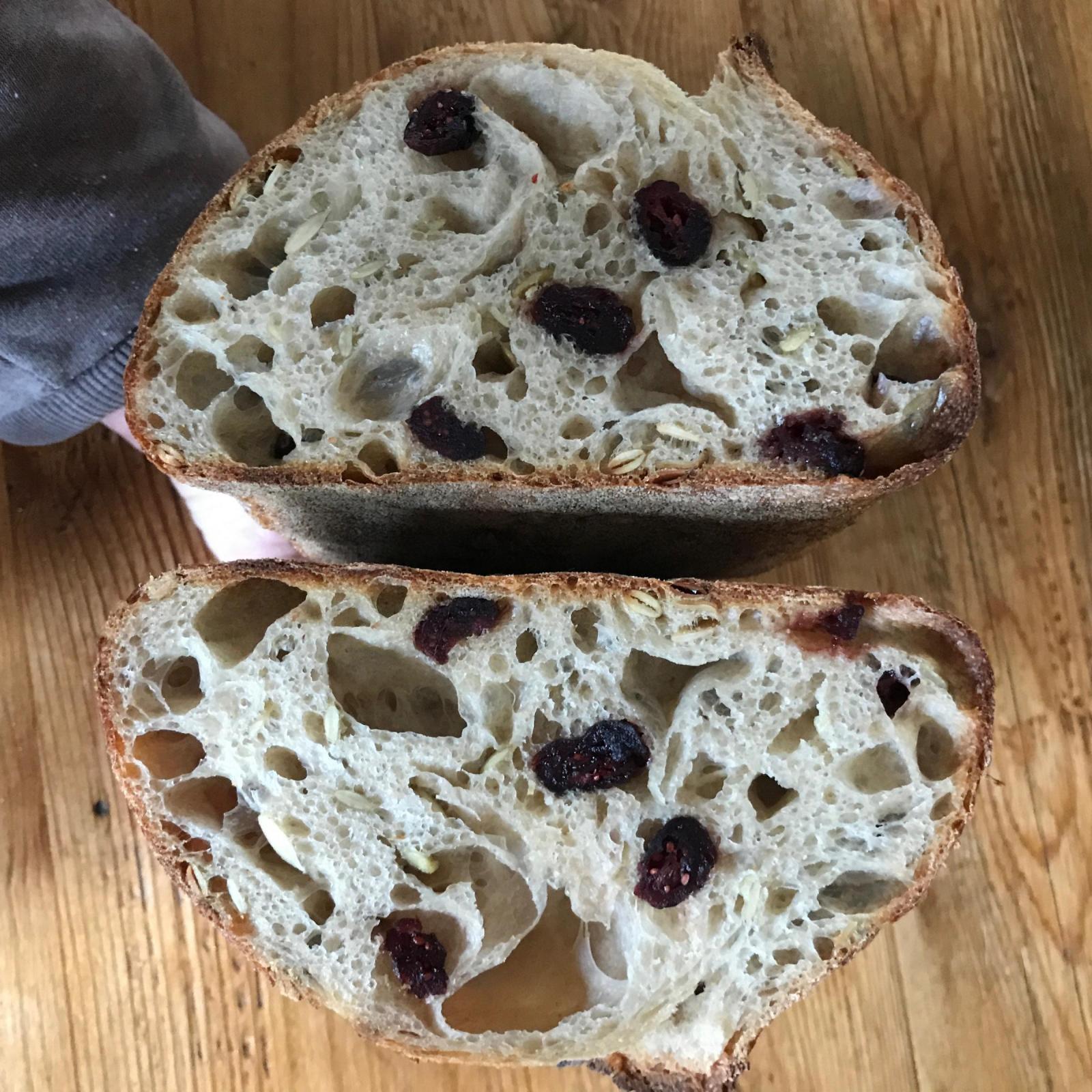 You can get an open crumb with a mixer if you don't overdo it. A thorough mix will lead to a tighter softer crumb but the holes allow for maximum Nutella without leaking through.