Can anybody help me understand the reason of this complete disaster???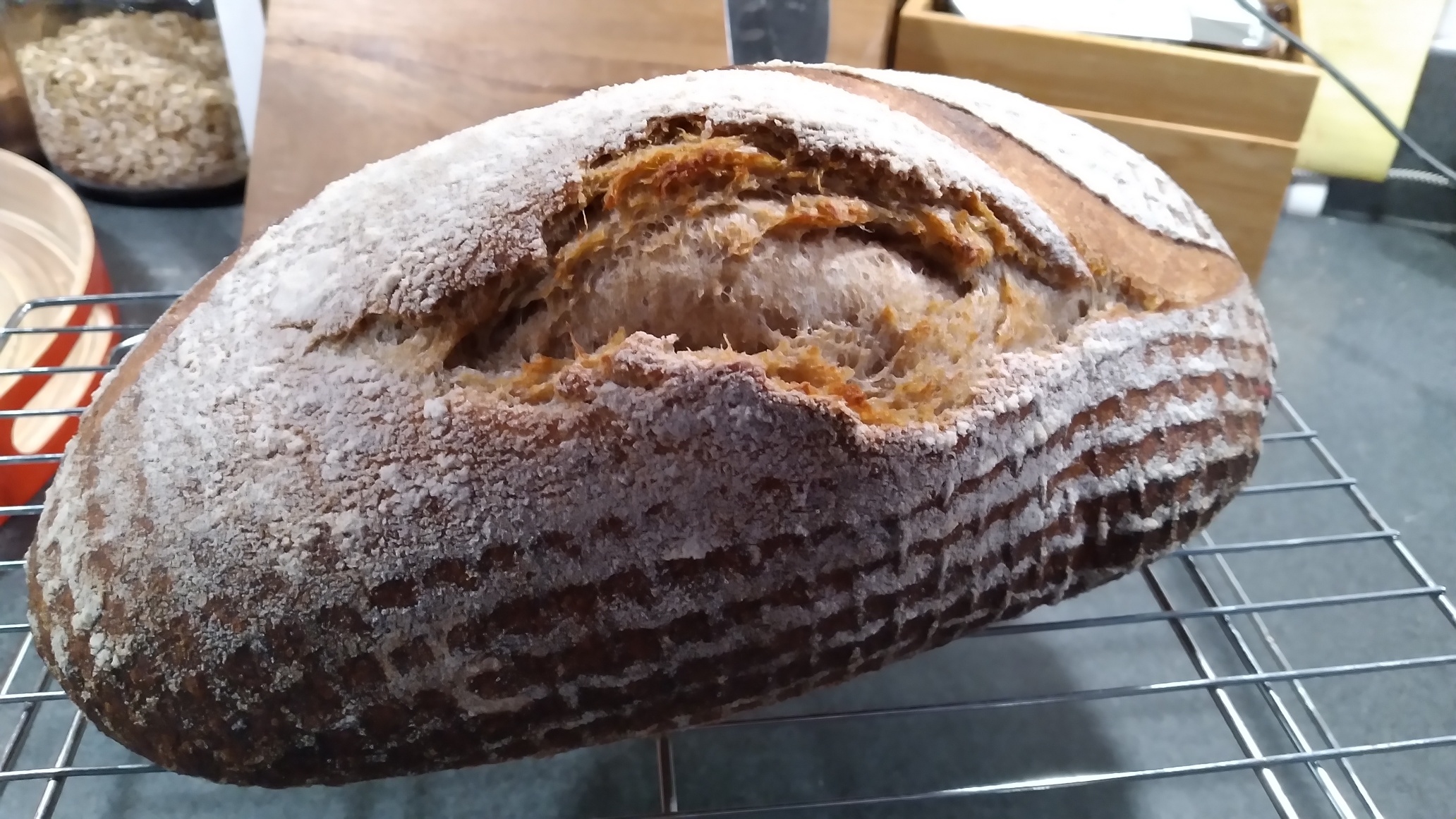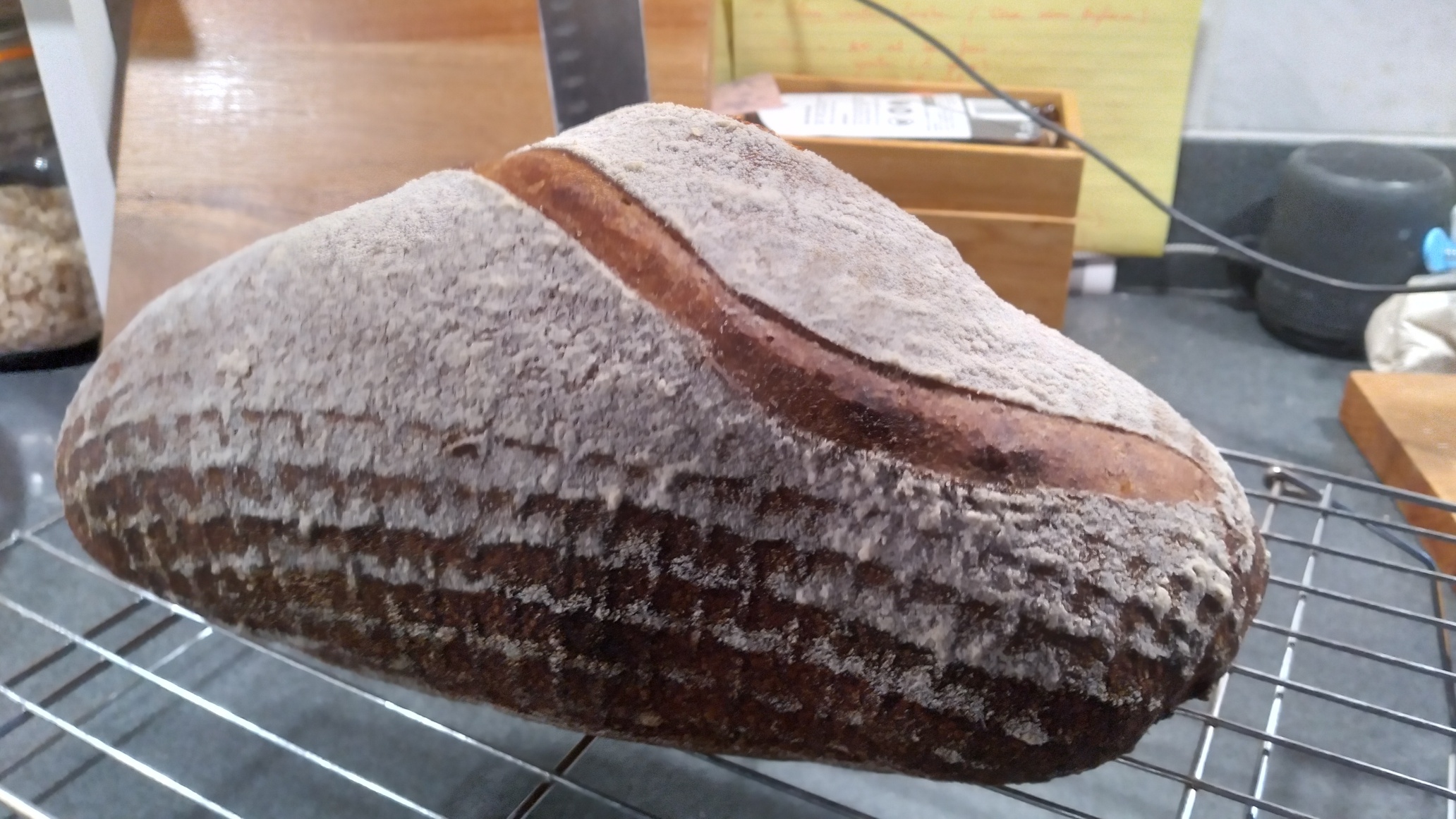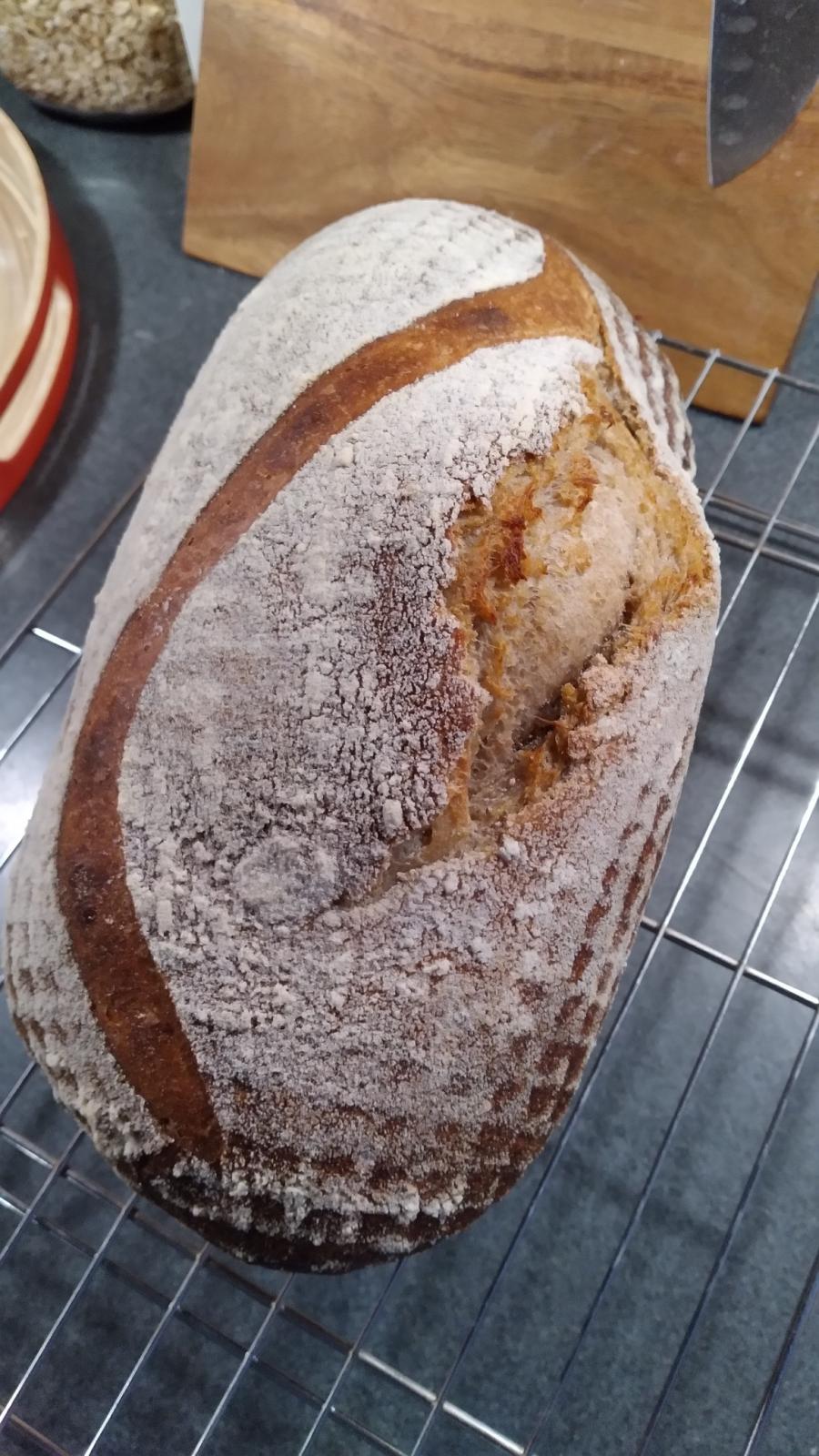 I followed my usual protocol except for the baking method: I baked the loaf on a baking stone with lava stones instead of using a Dutch-oven 
My guess is that one of the culprits is the steam, or rather lack of steam: it's as if the oven did not retain all the steam I was desperately trying to create...
But there is more to it...Why such a non-existent oven spring except for the weird bump in the middle?? Why did the crumb crack beside the scoring???
Here is what I did:
400g sifted flour T1110 + 100g Whole wheat flour
80% hydration / 20% starter very active
Overnight saltolyse
5h BF at 27°C with 3 sets of S&F then 1 coil fold
Baked at 240° with lava rocks for 20mn then 15mn at 230¯
Thanks in advance!!
Gaëlle