Ciambotta stuffed semoilna remicinata filone (Meow sexy!)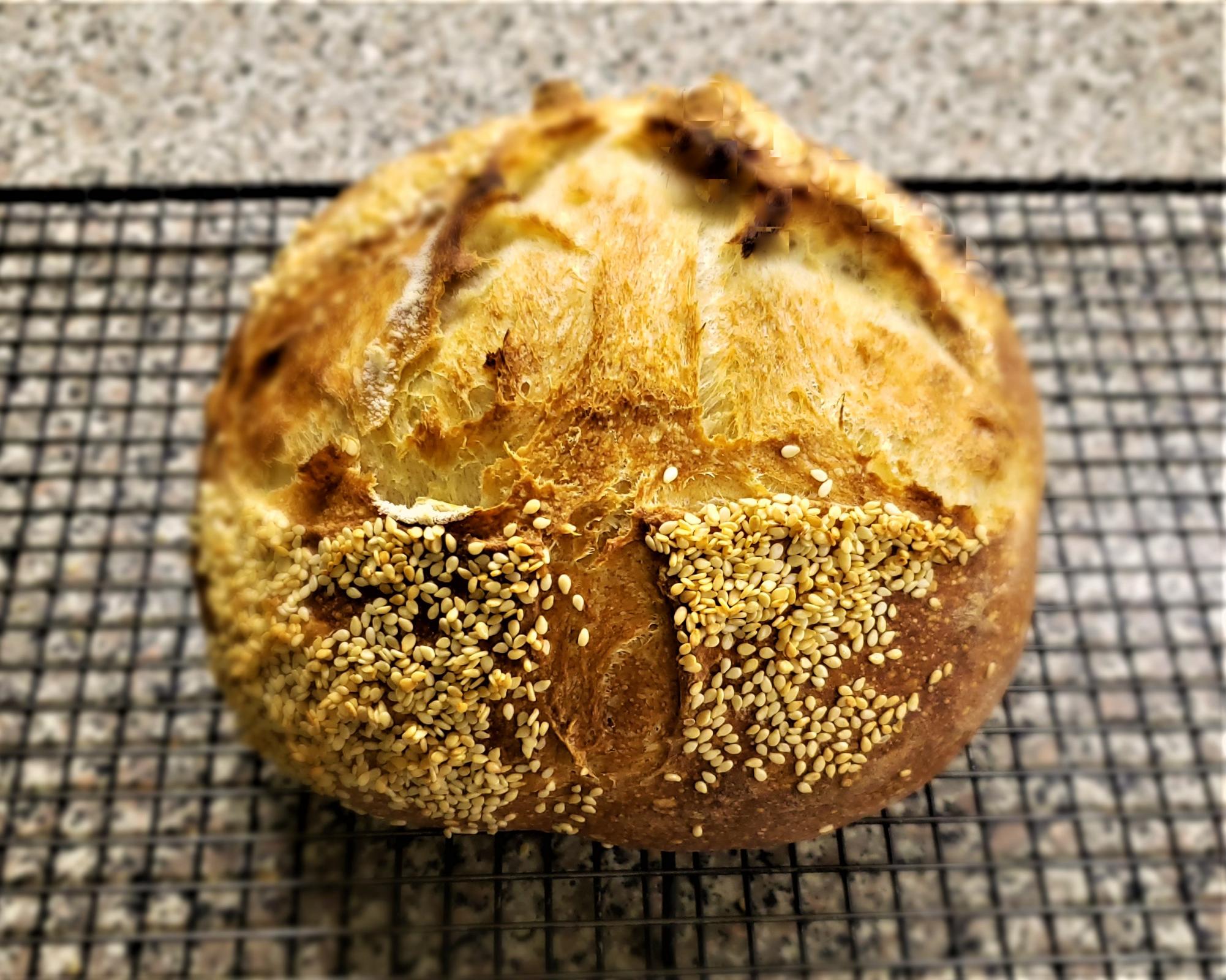 Tomorrow's farm-to-table chefs choice special.
We will combine a farm box-fresh selection of spring eggplant, squash, zucchini bell pepper, and heirloom cherry tomatoes. Then cook it down slow and low creating a southern Italian favorite vegetable stew. Ciambotta. Once the stew is ready 5 organic free-range eggs are beaten and poured over the stew. left unmixed the pan is covered until the eggs are set.
Tonight the poolish for a semolina filone Italian bread is mixed. Ultimately this will be the vessel that holds the flavorful ciambotta. To be continued...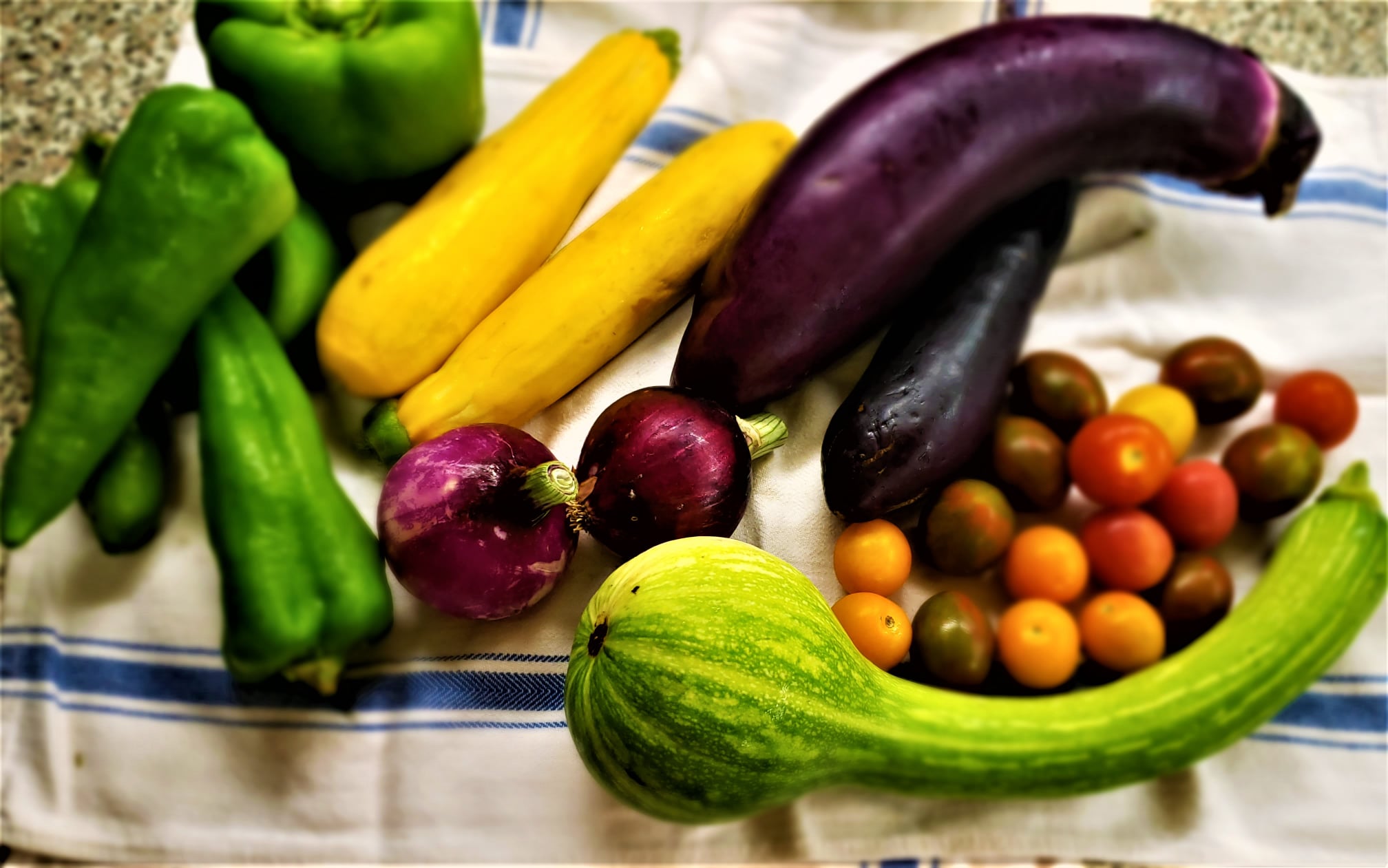 This smells divine already!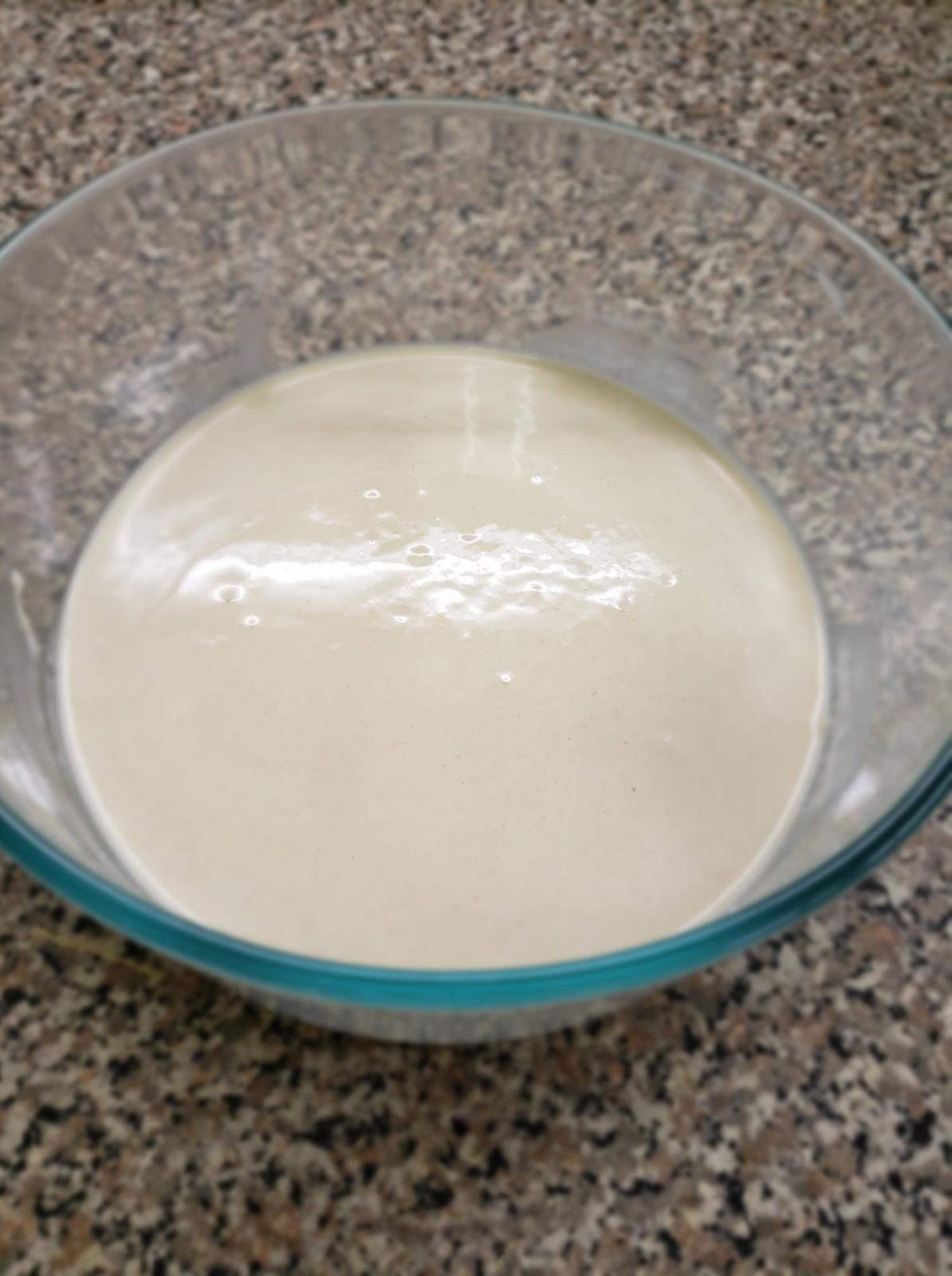 Not too shabby/gloppy for 82% hydration.