Salinātā rudzu rupjmaize as shown by Rus Brot
I thought rather than wait to post the entire process of my first attempt to dive into thermophilic baking as shown by Rus Brot in his youtube videos, it might be useful to chronicle how it went along the way for this chosen bread, the Latvian national paradigmatic Salinātā rudzu rupjmaize.  Success or failure, here we go.
To that end, I wanted to show how one can inexpensively set up a thermophilic controller and chamber for the process. I referred to this in another thread.  
The Inkbird** has always served me well as an inexpensive plug and play means to control my various fermentations, whether it be in sake-making or affinage of Alpine cheeses.  This is it in action, fermenting the first stage of this bread process, a thermophilic starter.  The controller's probe is submersible.  As I have it now, I've a rice cooker doing the heating, a small water bath, and the controller.  The nice thing about a rice cooker is that it's warming function helps avoid heating overruns from an electric element turning on then off, controlled by the set temp parameter (and to some extend, the temperature differential parameter).  It's a long ferment so even if your crock pot or soup warmer or what have you overruns by a degree or two, it won't make a difference.  I set my target temp right about in the middle of the thermophilic range as shown by Rus Brot.  You can see it's currently (-1F), and the rice cooker is on.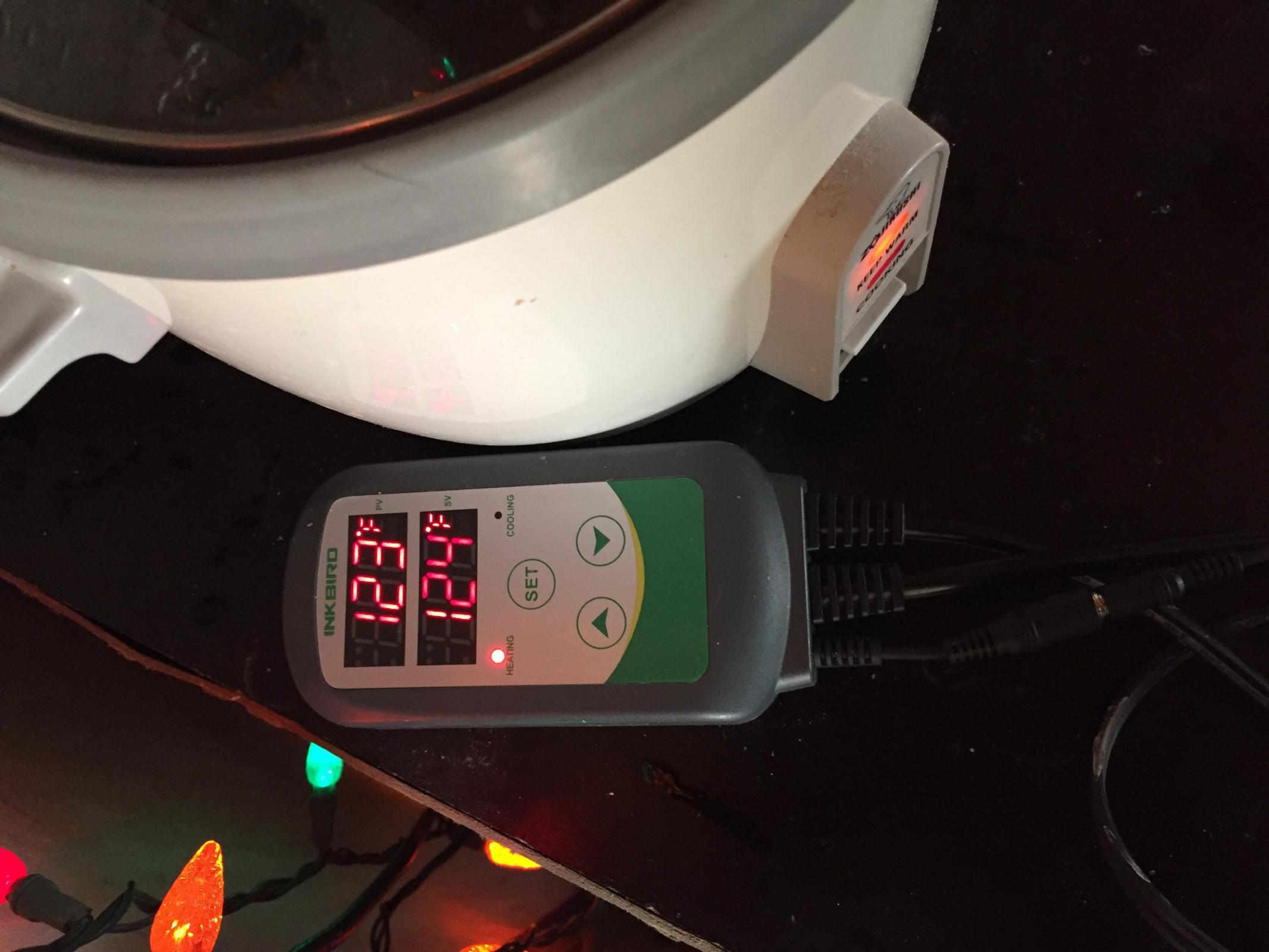 This particular model, the 308 (S), has a removable plug for the probe.  Handy in case you want to insert a corrosion-resistant probe directly in your starter or other corrosive environment (which is what I used to do for my alpine cheeses).