Reverse Engineering THE REAL NYC Bagel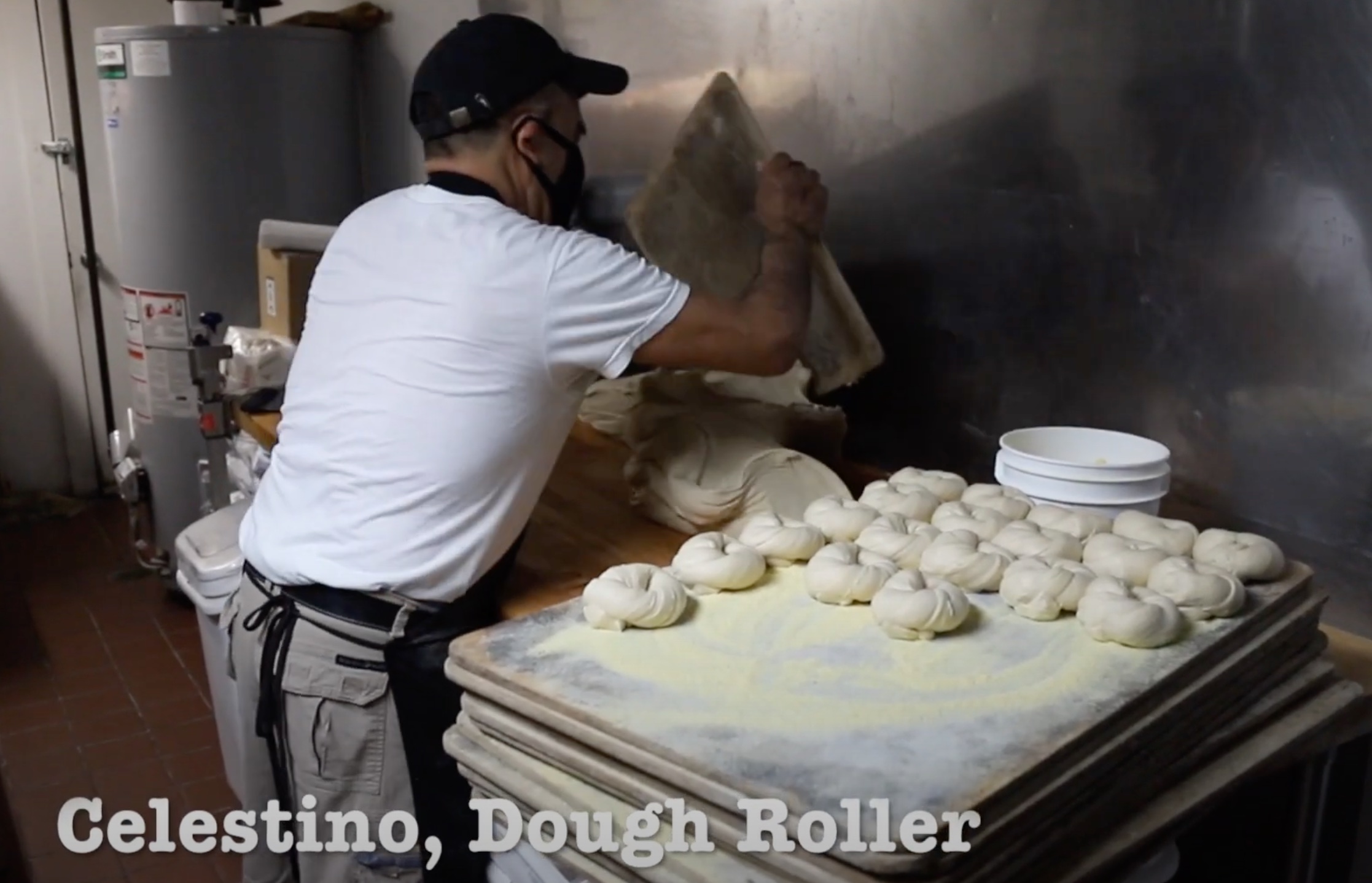 Hello Bakers,
I have an obsession with the bagels I grew up with in NY.  I have been trying to reproduce this ever since leaving NY. There have been plenty of attempts producing good bagels, however they are not NYC bagels. The recipes online that claim to be NYC bagels are also not NYC bagels. Again, they will produce good bagels, but not the NYC bagel shop style bagels. I am not convinced "its the water".
I am going for the Absolute Bagel, Essa-Bagel, Tompkins Bagel experience. There are some videos on YouTube that show parts of the bagel process but what I am lacking are the finer details such as resting times between kneading, rolling, bath ingredients, etc.
I have tried the Jeffrey Hamel and Peter Reinhart recipes. They are both good, but do not produce commercial style NYC bagels. Most recipes either produce a crust that resembles a pretzel or an inner texture that is way too dense.
My biggest issue at the moment is that the bagels do not plump up that much, they tend to be flat. I have the wooden bagel boards, food grade lye, diastatic malt powder, malt syrup, all the stuff I think I need. Just need to put it all together.
I am not really sure what I am doing wrong. It certainly isn't boiling time, I have gone down to 45 seconds on each side. When I watch videos from bagel shops their dough seems much more elastic and airy. In the attached screen capture from Tompkins, the bagel maker places rolled bagels tightly onto a dusted wooden bread sheet. They are already much plumper than mine at this stage.
I am beginning to think the actual recipe is a closely guarded secret. Some say that the recipe bagel shops use now isn't the real one dating back to the beginnings, but I'm not interested in being authentic to the origins.
If anyone has experience working in the bagel business, or knows how to make these bagels, please help!
Thanks for reading.