Number 2 son and his family are visiting. This is the first face-to-face family contact we have had in a year and a half. It's so nice. It's also an excuse to bake. Here's a sampling of what I've offered ...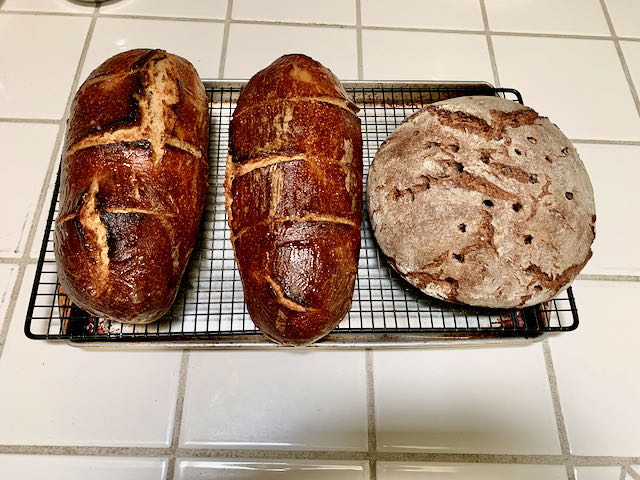 Jewish sour rye and Berliner Landbrot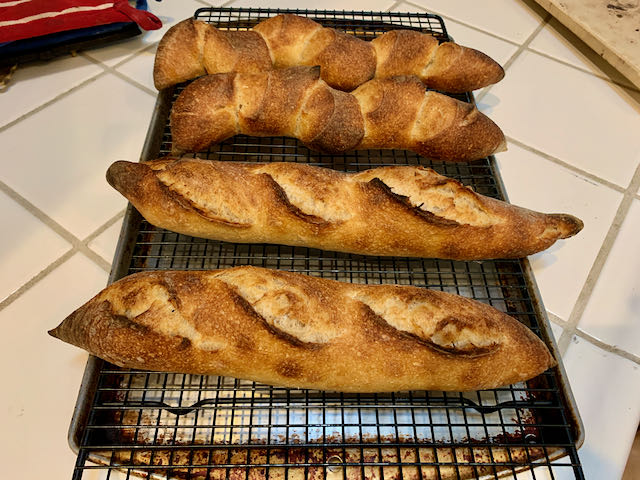 San Joaquin Sourdough Baguettes and Epis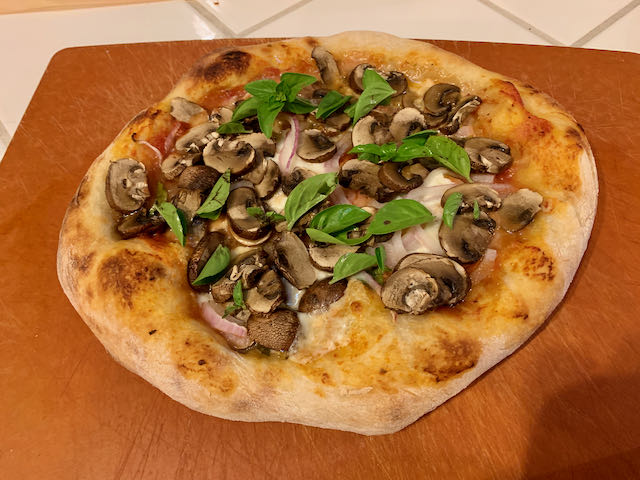 Sourdough Pizzas (This is one of four)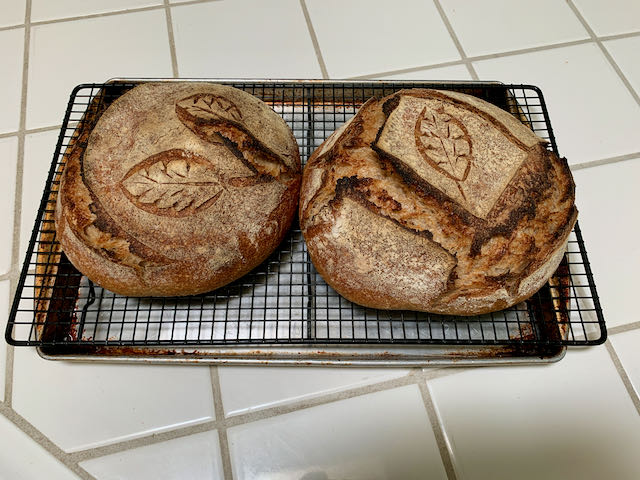 Multi-grain Sourdough's (AP, and home-milled Whole Wheat, Rye and Spelt)
I didn't get a photo of the peach crumble my son and dil made while I was working on the pizza. It was pretty yummy with vanilla frozen yoghurt.
You should know that we don't have any sons who didn't grow into amazing cooks and bakers. 
Hope everyone had a patriotic and delicious and safe and sane 4th of July!
David