100% wholemeal rye bread - underproofed?
Hi everyone, I have started my bread baking journey, and wondered whether my 100% wholemeal rye bread is slightly underproofed (Photo1)?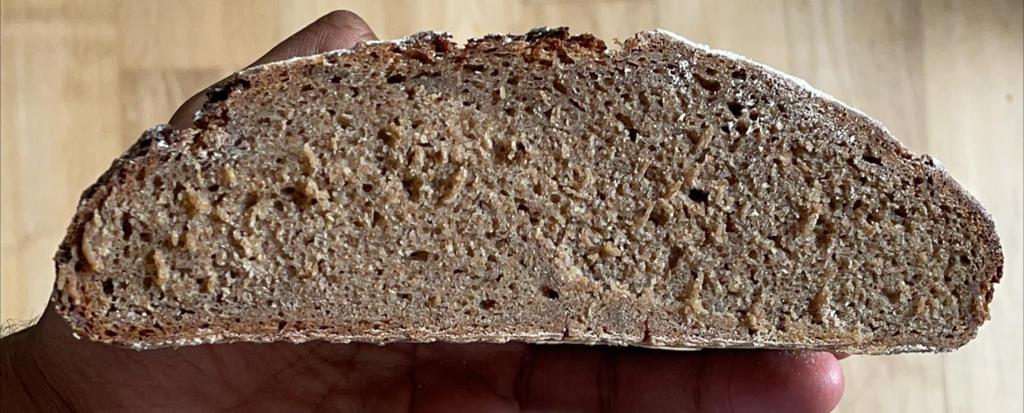 Photo 1. Is this underproofed?
The dough seemed ready to bake, so I am not sure if I could have waited a little longer before putting in the oven (Photo 2). I was concerned it could deflate a bit and get flattened.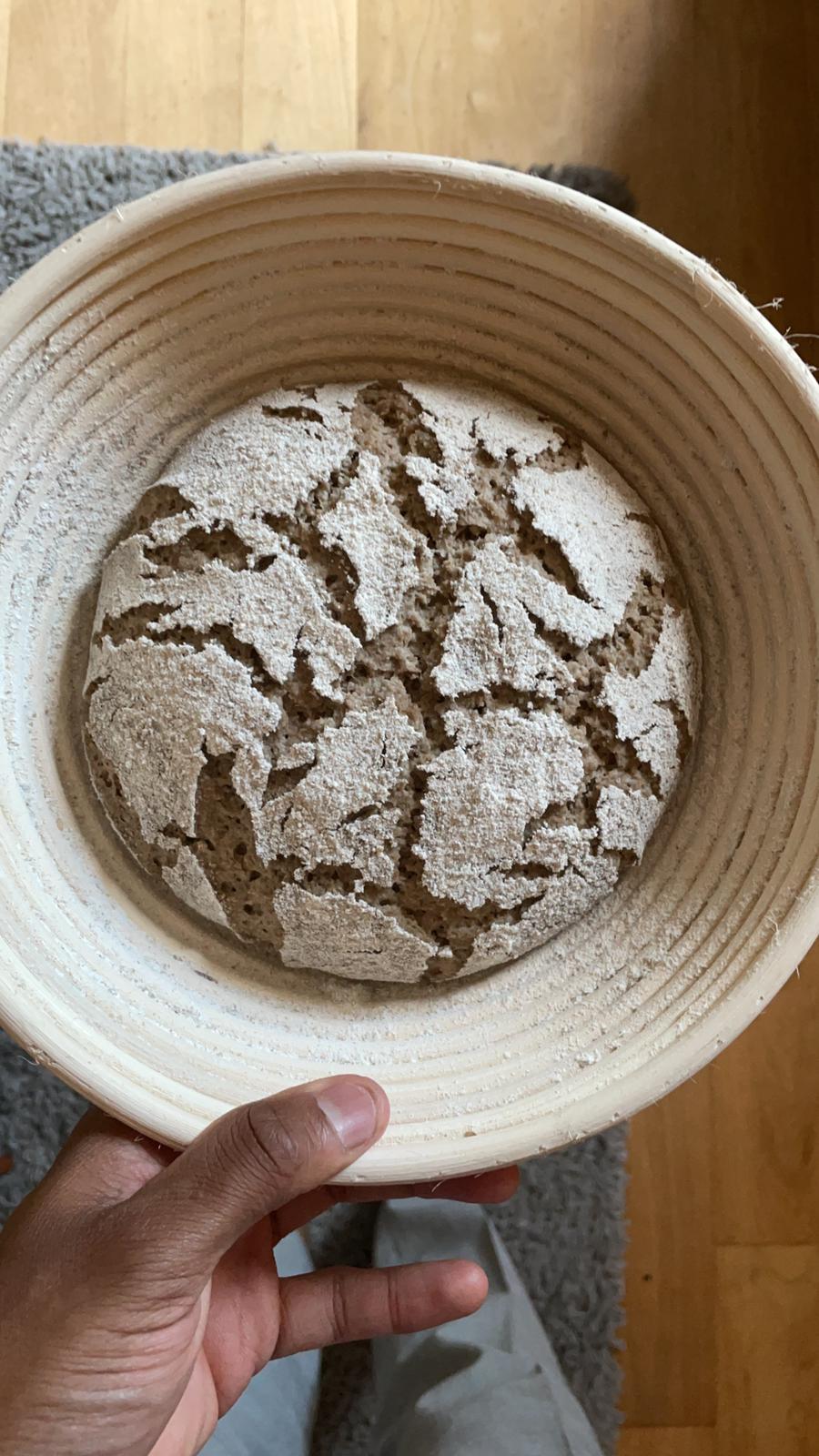 Photo 2: Dough - Before baking
My recipe is based on Anita Sumer's 100% boule (400g rye flour/ 300g water/ 8g salt), and I used leaven (10g of my very active 100% rye' Boris' starter, 40g rye flour and 50g water).
Thanks for any feedback, I just wanted to know how to improve for the next time. The taste is very good, but I would like to improve the growth of the dough.
Cheers,
Leo