Exploding sour dough on overnight rise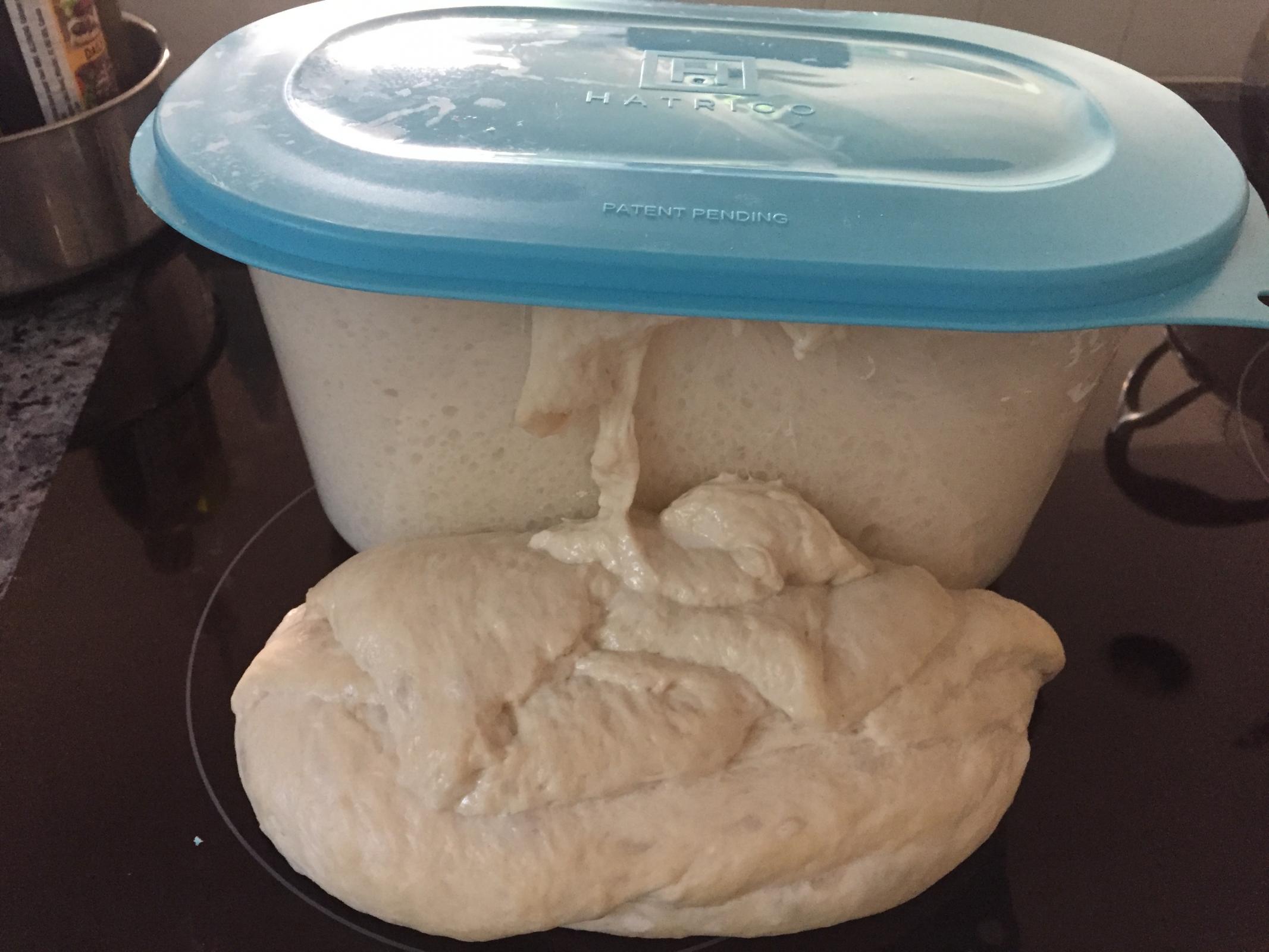 Hi All,  this is my first time asking a question in this forum.  So here goes.  As you can see, my sourdough exploded out of the bowl on the first rise.  I used the recipe from "Don't Be a Bread Hostage".  I've made this many times before and this didn't happen.  It calls for the bread to rise first on the counter for 12 hours and then 12 hours in fridge after shaping. This is what I woke up to.  Can I still go forward with the recipe? What happened?  The counter is clean, can I use the dough that's leaked out?
Thanks for any help.
Karen at the Found Cottage