Hello, friends.
Little Jack Horner
Sat in the corner,
Eating his summer pie;
He put in his thumb,
And pulled out a plum,
And said, "What a good boy am I!"
Cherry Plum pie 
Phase 1. 
I supplemented the farm box cherry plums with 4 small red plums from the supermarket. I was having a devil of a time pitting the red plums. when it was time to start on the tiny cherry plums, I was thinking this is going to be an unholy mess! Then like a freight train it hit me! I broke out my unused still new in the box cherry pitter. It worked like a charm! 
Phase 2.
What you see here is 1500g of premium quality Pate brisee.  I am taking a break while the pastry chills out. The next step is to scale and divide. Once that is completed, I will work on the filling while the pastry chills out again.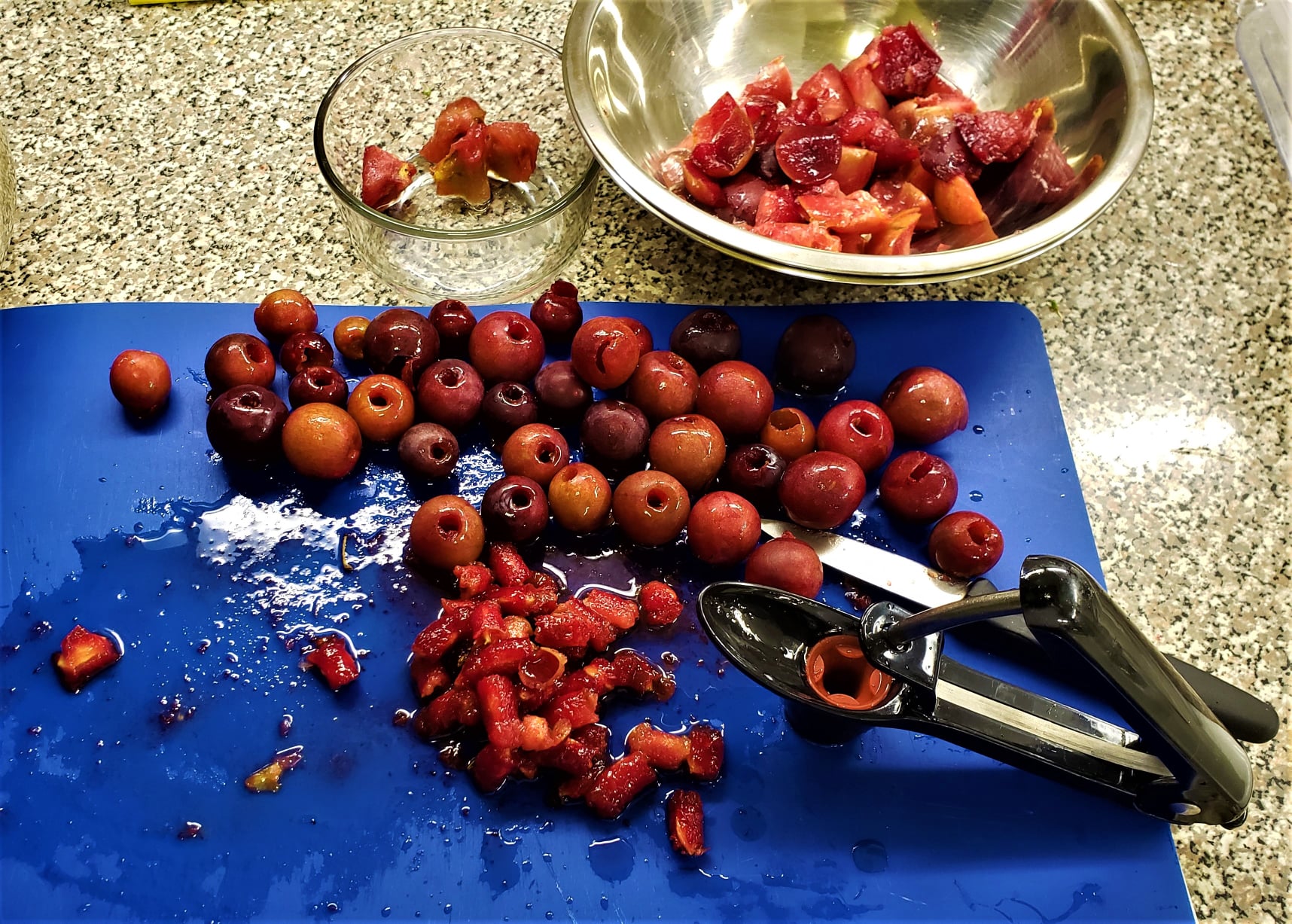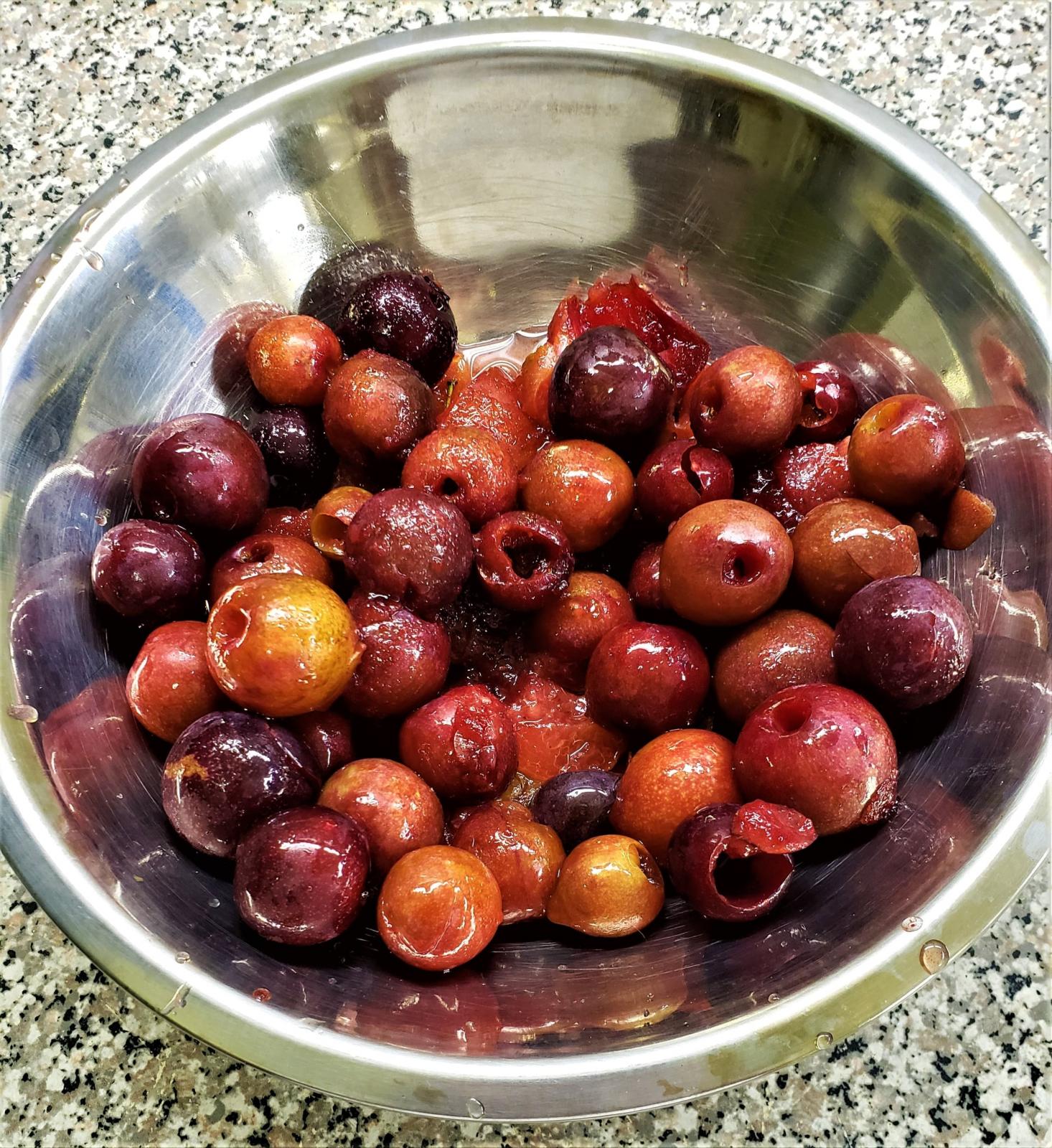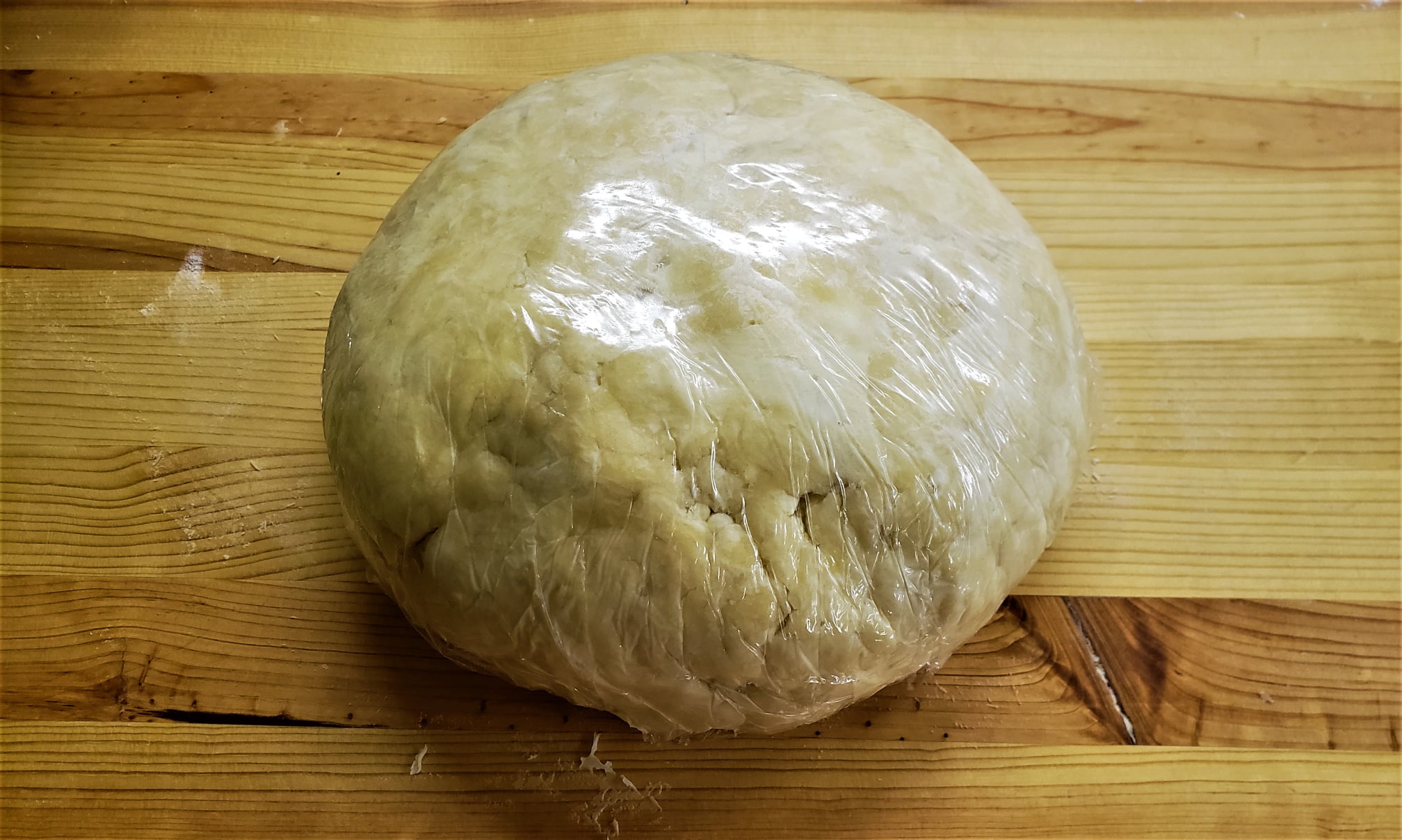 Plum pie:
Phase 3 and 4
The pastry is divided and chilling. The filling is done and cooling on a sheet pan for quick heat transfer, (without refrigeration.) The next step is shaping the pie shell and cutting the lattice strips. We are approaching the end game. Time to keep cool and collected.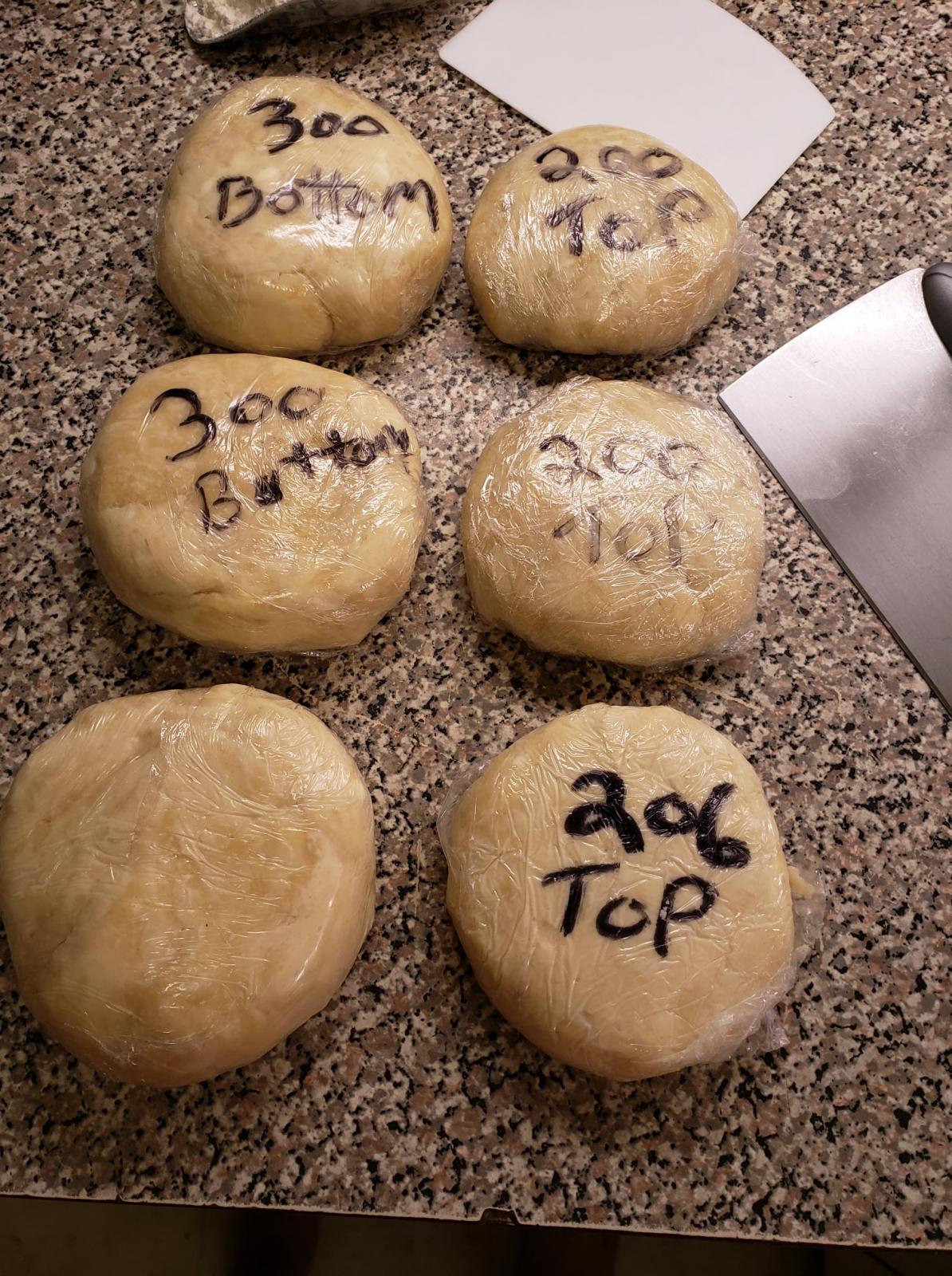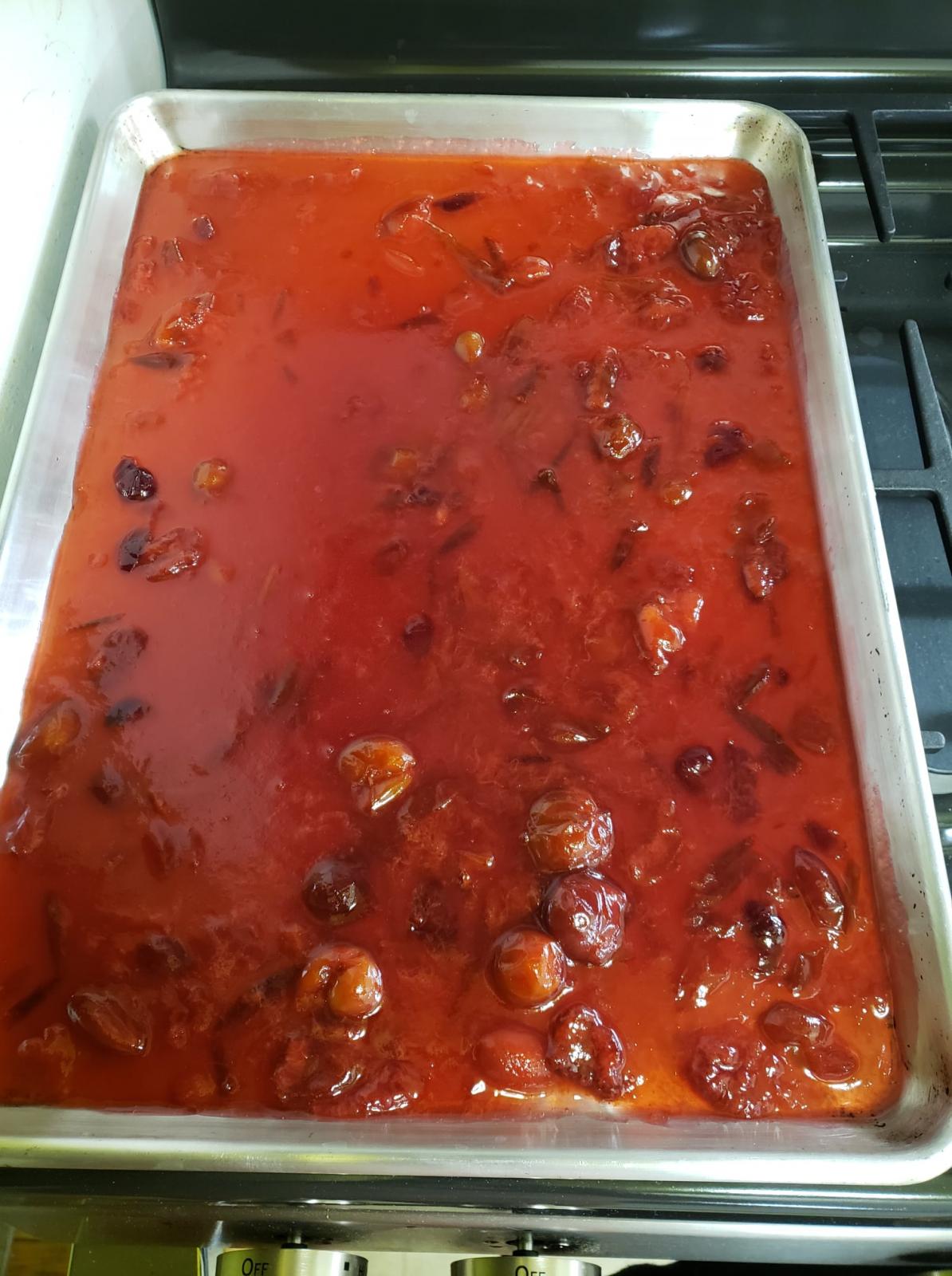 The end game.
 I am happy with the outcome. The pâte brisée is a plastic fork-tender, buttery and delicious. The filling is soft and juicy while remaining firm. The flavor is sweet-tart and would pair perfectly with vanilla ice cream.