Oat Porridge Sourdough Progress
I've stared tackling Robertson's T3, and most recently the Oat Porridge bread. The porridge created a two-fold problem for me: 1) the hydration goes through the roof and so shaping and proofing has been a pain (I don't have much experience in super high hydration doughs, so I took this obstacle in stride), and 2) incorporating the oat porridge into the dough evenly. 
I first used conventional stone cut oats and those were the hardest to work into the dough. I would add them after the first or second S&F, and then spend the rest of the bulk period failing to spread them evenly into the dough.
Earlier this week and came across Bob's Red Mill Scottish Oatmeal. The oats are still stone ground but are much finer. In my latest attempt I cooked the porridge and then added it with my salt after a fake-autolyse (flour, water, and leavain.) I patiently let the dough bulk longer than usual at 4 hours ( I'm high altitude and hot house), and let the final proof overnight in the fridge. The results have been my best so far! The crumb was (Actually!) custardy without being gummy and the oats disintegrated and imparted a definite nutty flavor. Shaping super wet dough still needs practice and I think I will let the bulk go on a little longer next time. Regardless, this has been such a difficult bread to tackle and it's nice to see progress!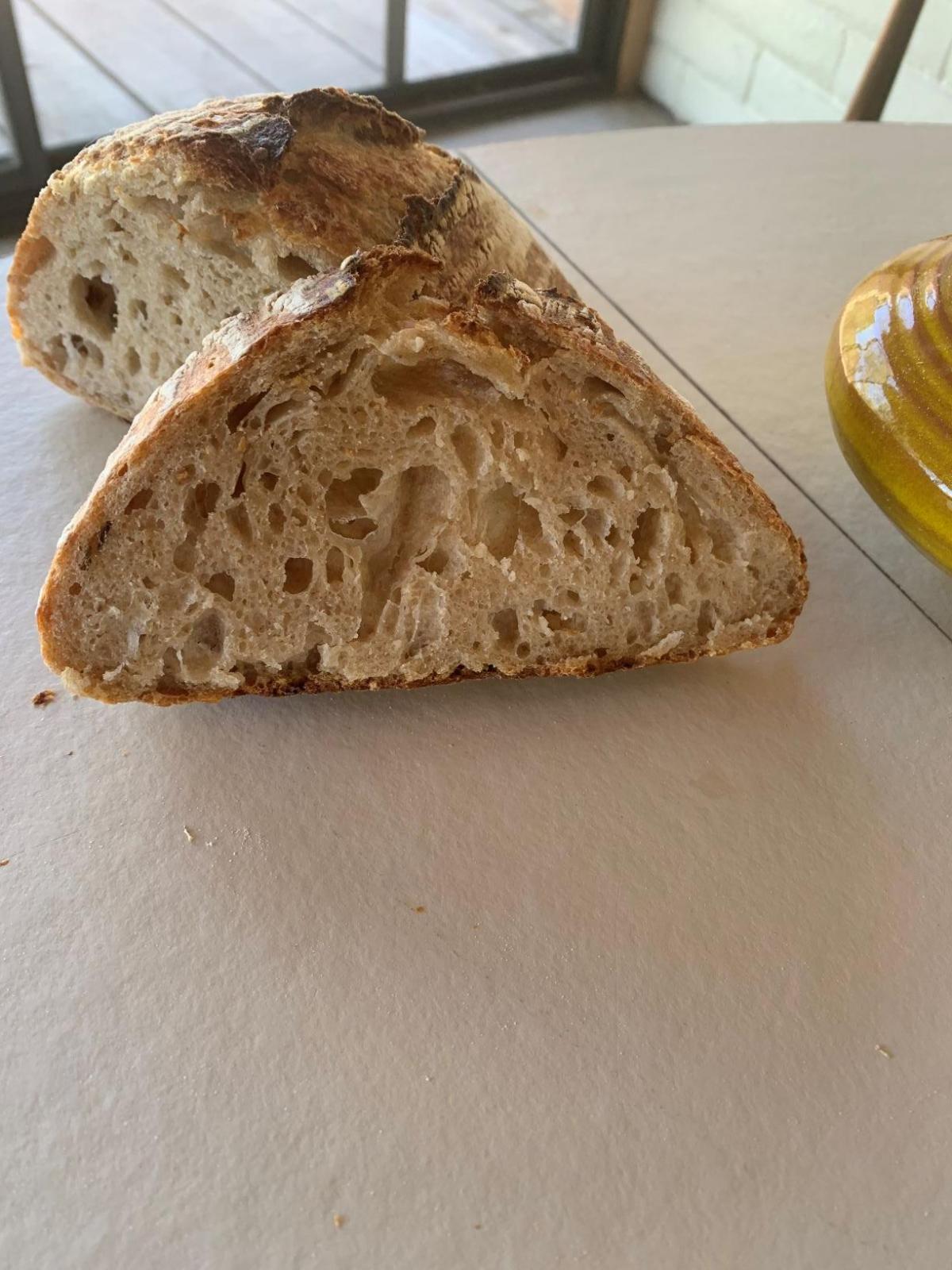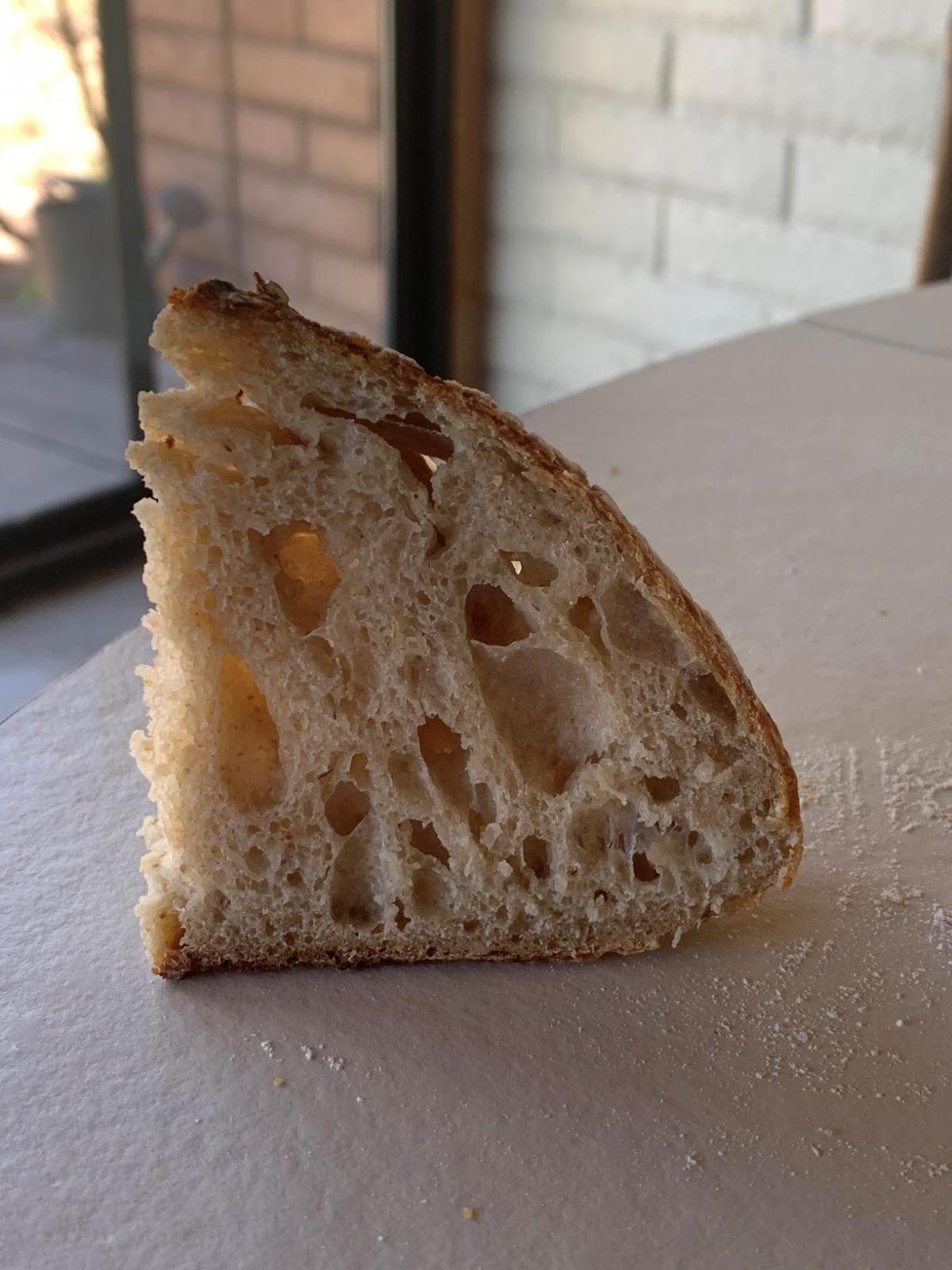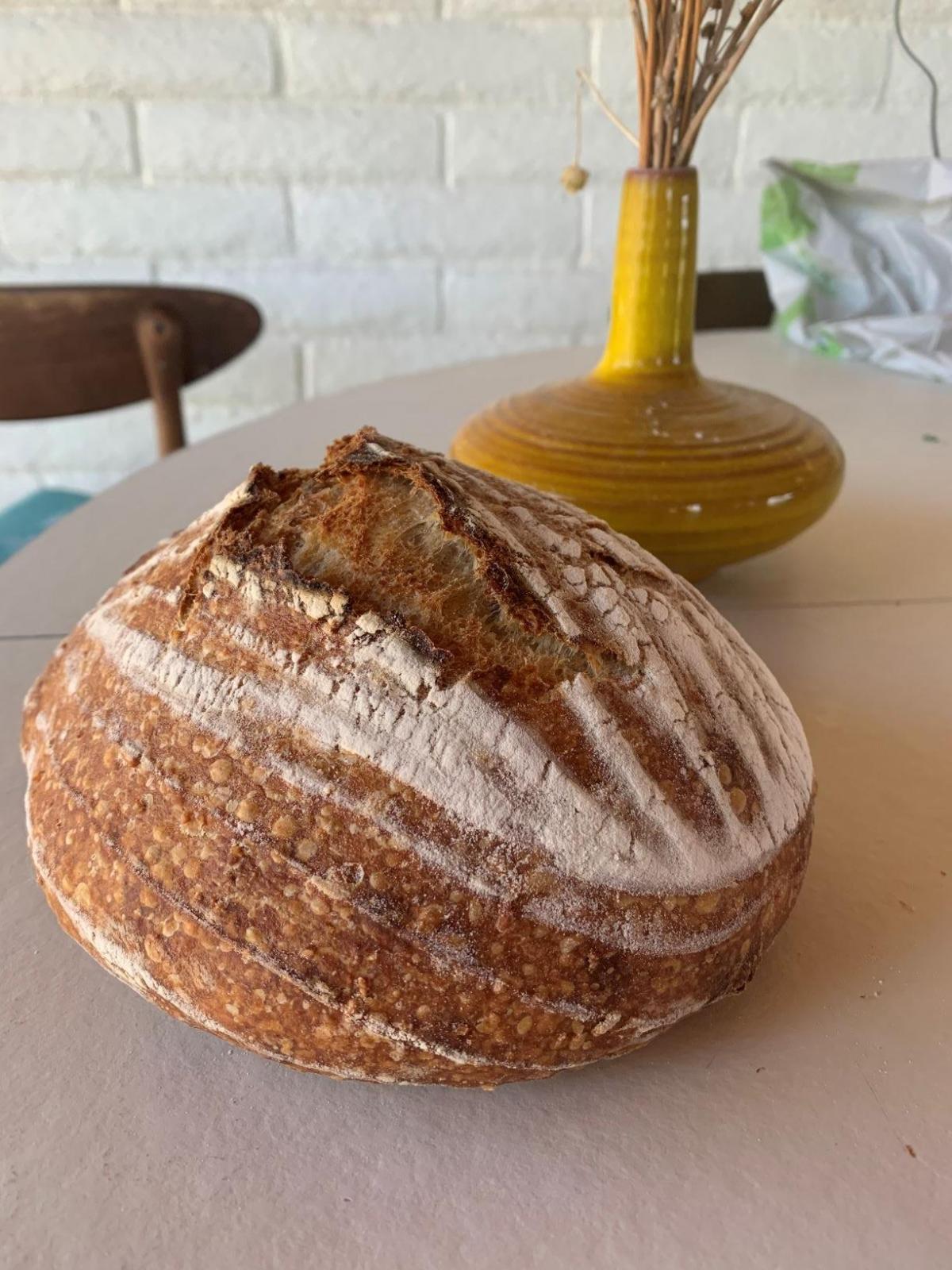 | | | |
| --- | --- | --- |
| Oat Porridge Bread 5/22 |   |   |
|   |   |   |
| King Arthur Unbleached Bread | 900g |   |
| Whole Wheat Flour | 100g |   |
| Salt | 22g |   |
| Water | 750g |   |
| Levain | 200g |   |
|   |   |   |
| Bob's Scottish Oatmeal | 200g |   |
| Water | 400g |   |
Also, this is my first post. I've been lurking for a while, and this online community looks so friendly and helpful!
-H