Champlain Sourdough bread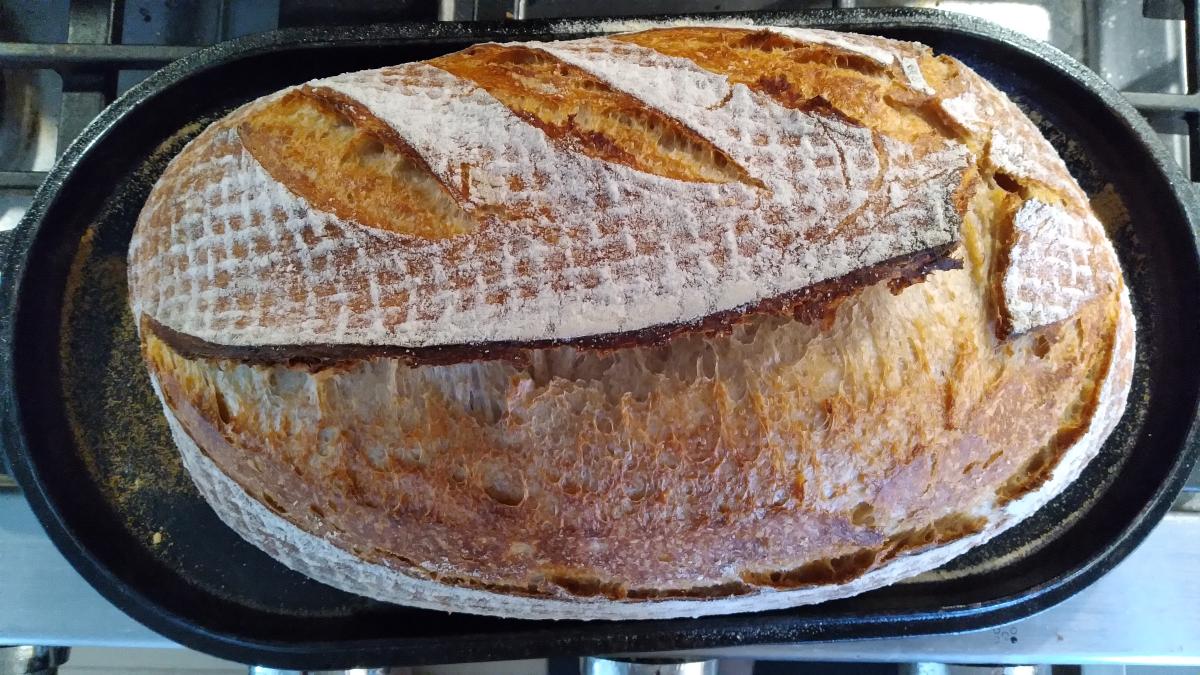 I've already tried this recipe a few times but with always the following tweaks:  a 1-hour-only autolyse, coil folds instead of S&F and retard in the fridge)
But this time I decided to follow the recipe to the letter (except for adding 15g of bassinage)
http://www.breadwerx.com/champlain-sourdough-recipe-video/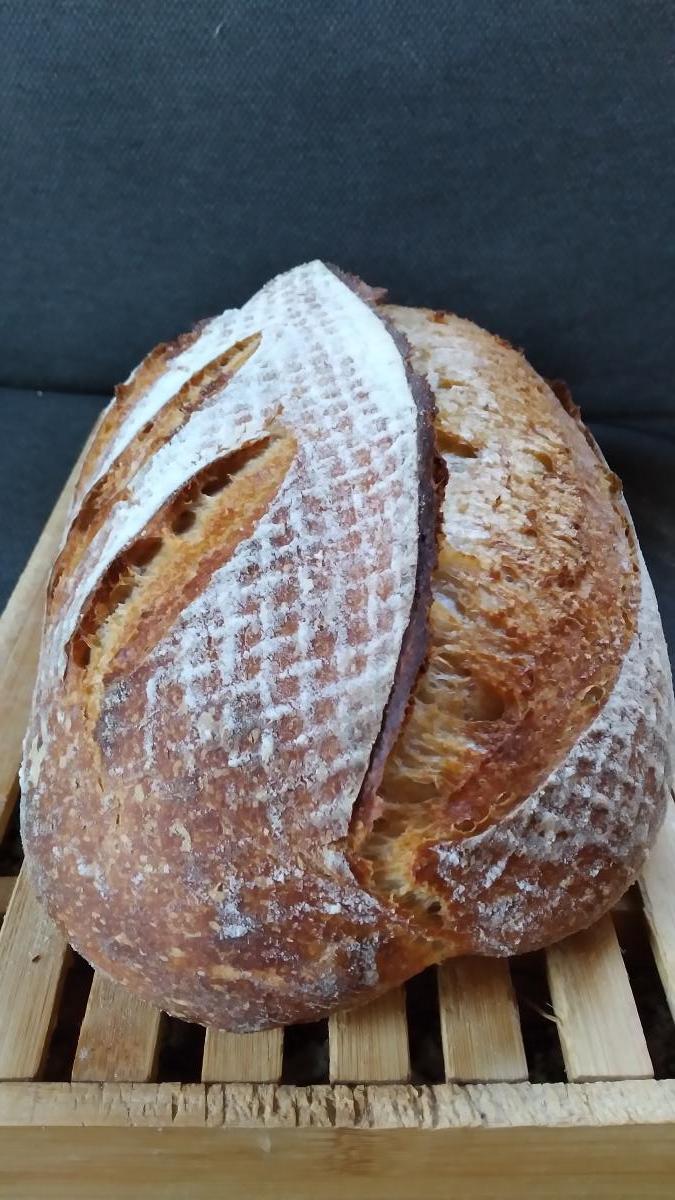 Autolyse: 3 hours at room t° (21°) then overnight in the fridge (10h at 3°)
Mix / rest 10mn /mix / rest 5mn / bassinage +15g / rest 5mn  / S&F
6h of bulk at 23-30° until vol *50% in aliquot jar / 3 sessions of gentle S&F the first 3 hours
Shaping
Proofing 2h at 21° until Vol*90% in aliquot jar
 Bake in Dutch oven at 230° for 30mn with lid + 15mn no lid
I'm over the moon: I've never EVER had such a beautiful oven spring!! (Mind you, I've only been baking sourdough bread for a few weeks ;-))) )...I can't stop dancing and jumping around in my kitchen right now ....
I know that the shaping could have been better....But who cares...I've got an oven-spring !!!!!! ♫♫♫
And here is the crumb, photographed after a good night of rest: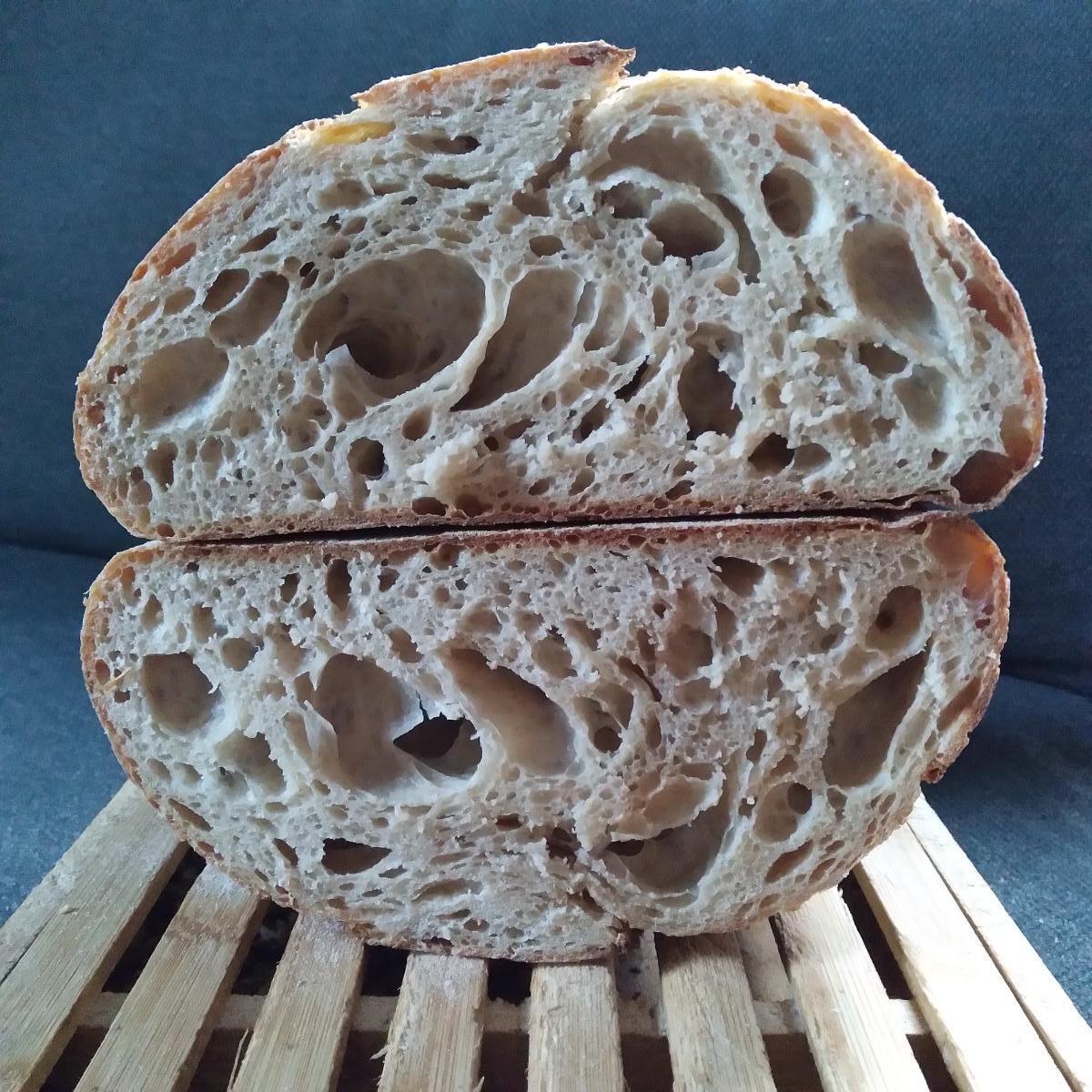 I never know what to think of those big alveoli/tunnels, to be honest, as they can be really deceiving...
Can anybody tell me if the crumb/the holes show any sign of anything?? Maybe too this, or not enough that...??
Thank you in advance for any constructive criticism!
Gaëlle