Is this underproved ? Over fermented?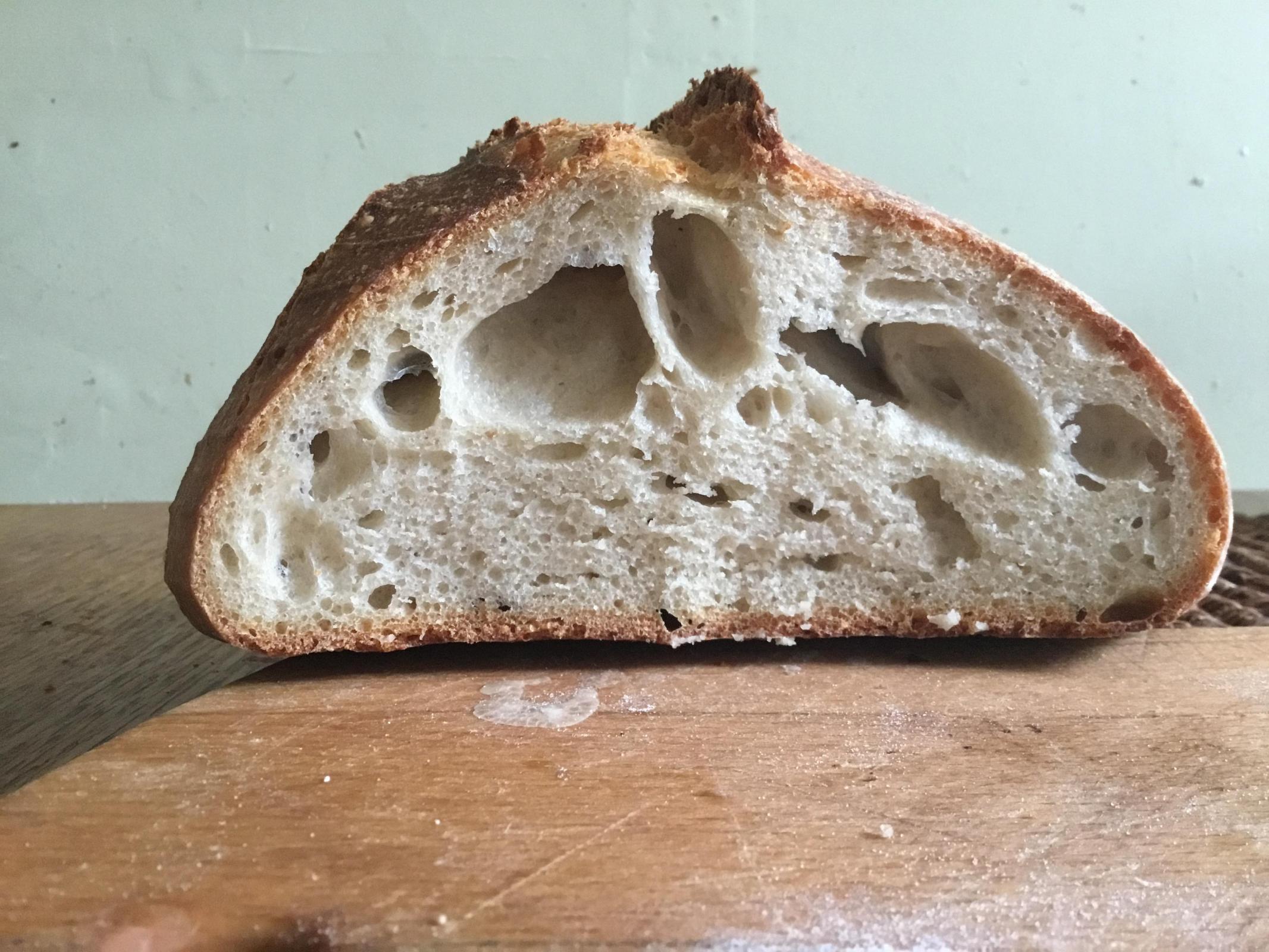 I've kind of hit a glass ceiling with my loaves and was hoping your good selves could put me back on track. 
My method is to make a polish with 240ml water, 200g white flour ( or 150:50 white: wholemeal) and about a ladleful of starter which could be about 60g.
I leave to ferment for about 6 hours until bubbly. Add 240 g white flour and 5G salt. Knead 10 minutes. Always achieve windowpane. Rest 30 minutes, stretch and foldx3. Rest 1 hour. Knock down. Rise about 2 hours and put in fridge overnight- around 12 hours. ( this morning it bounced back well when prodded). Bake in a Dutch oven at 250C 20 minutes with a good spray of water, then 200C about 40 minutes. Ideally I would like a better distribution of holes ( they tend to mass around the top) and a slightly better rise. 
Any diagnosis and advice would be most welcome.