Over-proofed, isn't it???
Hello everyone,
Here is the bake of the day: Beautifully flat and deliciously over-proofed :-((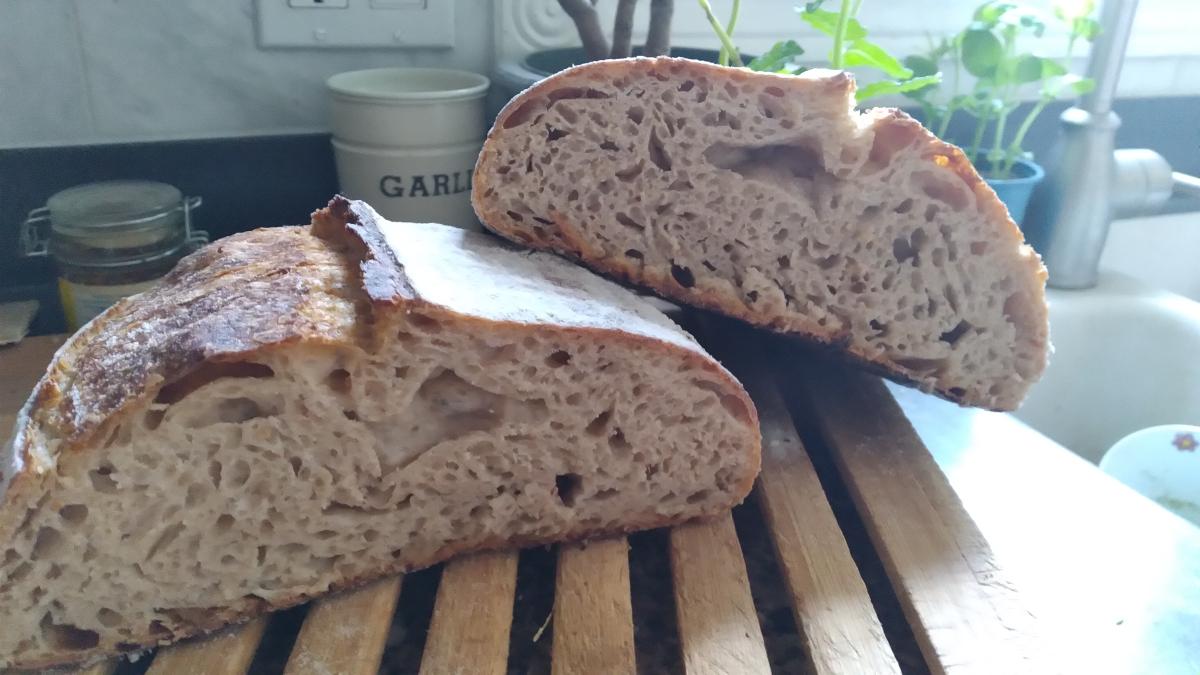 The glitch is that the dough temp was 6.6° when I took it out of the fridge after an overnight retard..As I pushed the bulk up to 55-60%, my guess is that it continued to proof slowly but surely in the fridge as the temp wasn't cold enough to stop the fermentation...
Can anybody confirm my doubts?? Or maybe there's something else that I have overlooked...
Thanks a lot for your feedback!
The recipe is the one I've been following for weeks now, with a few tweaks:
https://blog.the-bread-code.io/recipe/2020/12/22/the-last-sourdough-recipe.html
350g Strong white bread flour / Organic / 75%
150g Red Fife Anita's organic / 25%
375g Water /75% (instead of 70%)
100g active sourdough starter  /20% / 50/50 Bread flour + Whole Wheat – Fed twice the day before
11g salt (about 2%)
Autolyse 1h RT 20° (instead of overnight)
Mix and rest 15mn
Gentle kneading
6h30 Bulk at 25° / 3 coil folds during the 3 first hours / Until vol*55-60%
I decided to use my oven as a proofing chamber, but at some point, the oven reached 37C for at least an hour before I noticed it..It didn't seem to bother my dough very much though, it was still looking very much alive!
Shaping (really challenging ...)
30mn proofing at 23° then fridge for 15h
Baked in a Dutch oven at 240°C for 30 mn with the lid on + 3 ice cubes / then 15 mn without lid at 230°C
Here is a picture of my dough sample at the end of the bulk fermentation stage: